Colorado Business Committee for the Arts (CBCA) is a 501(c)3 nonprofit organization that has been forging inspiring partnerships between business and the arts since 1985 through year-round advocacy, research, training and arts engagement efforts.
As a champion of artists, cultural organizations and creative industries, CBCA advances Denver and Colorado as a cultural hub and validates the arts as an integral part of our regional economy. CBCA also demonstrates that art is smart for business by providing the business community with access, exposure and visibility for their investment in the arts.
CBCA advances Colorado's creative economy by connecting business and the arts.
CBCA envisions a Colorado where arts and business are integrated to catalyze and build strong and vibrant communities.
Collaboration: Arts and business enhance one another. Fostering partnerships between them helps strengthen our communities.
Creativity: Encouraging new, different and innovative ideas is necessary for our community to grow.
Education: Civic and business leaders, as well as the people they serve, should understand and advocate for the importance of the arts.
Inclusiveness: The arts are for all Coloradans. All forms of creative expression are valuable.
Cultural Vitality: The arts are an indispensable part of our community and economic development, as well as our day-to-day lives.
As an organization that respectfully lives at the intersection of arts and business, we are on a journey toward building community and belonging for all. We commit to an inclusive and equitable approach to everything we do. We believe that appreciating individuals with different backgrounds, identities and experiences fosters growth for everyone.
In 1984, Denver developer John Madden, Jr. brought together a distinguished, forward-thinking group of Colorado business leaders who believed in the importance and value of arts and culture. They were inspired by David Rockefeller's national Business Committee for the Arts, which was formed in 1967 by a group of business leaders committed to demonstrating corporate social responsibility through supporting the arts. Under this model, CBCA was created in 1985 with the mission to educate, motivate and recognize business support for and participation in the arts in Colorado.
CBCA was originally founded with a strong focus on the inherent benefits of nonprofit arts on the business community with services and programming primarily serving the private sector. CBCA has evolved to serve the mutually beneficial intersection of arts and business with industry-leading programs, trainings and cultural opportunities for members and the broad community. The organization's work has also expanded to include the for-profit creative industries with programming, resources and professional development for individual artists and creative enterprises.
As an affiliate of Americans for the Arts, CBCA remains a successful membership organization of leading Colorado companies, individuals, artists and arts organizations.
Read and download a recent CBCA Annual Report
Dustin Whistler, Chair
Founder & Principal, Forte Commercial Real Estate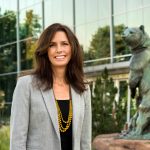 Nancy Walsh, Vice Chair
Executive Vice President Marketing, Experiences & Partnerships, Denver Museum of Nature & Science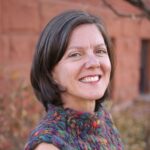 Rachel Basye, Treasurer
Executive Director, Art Students League Denver
Bob Keatinge, Secretary
Of Counsel, Holland & Hart
Peter Bernstein
Vice President, UMB Bank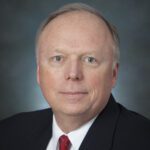 Mark Davidson
Partner, Fairfield & Woods
Michelle Garcia
Human Resouces Consultant
Laurence D. Kaptain
Special Assistant to the Provost, University of Colorado Denver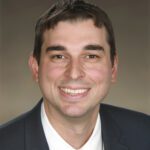 Andrew Leveque
Vice President of Human Resources, Presbyterian St. Luke's Medical Center and the Rocky Mountain Hospital for Children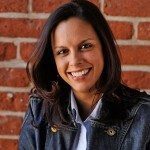 Radhika Mahanty
La Rondine Consulting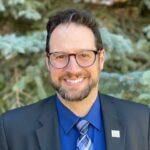 John Masserini
Dean of College of Letters, Arts and Sciences, Metropolitan State University of Denver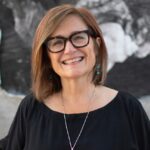 Kim Estes McCarty
Retired Arts Administrator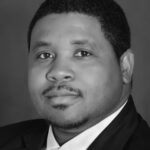 Anthony McWright, EdD
Principal, Denver School of the Arts
Hassan Najjar
Executive Director, Foothills Art Center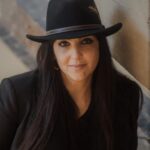 Tariana Navas-Nieves
Director, Cultural Affairs, Denver Arts & Venues
Dave Ratner
Managing Partner, Creative Law Network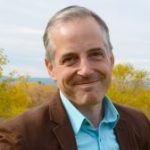 Curtis Robbins
Senior Manager, Arts Integrated Resources, Kaiser Permanente Colorado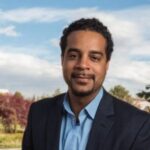 Malik Robinson
Executive Director, Cleo Parker Robinson Dance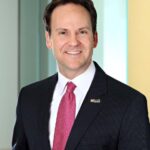 Chris Ross
Senior Vice President, Commercial Banking Relationship Manager, U.S. Bank
Sam Somuri
Investment Market Director, PNC Institutional Asset Management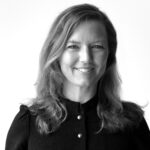 Martha Weidmann
Co-Founder & Chief Executive Officer, NINE dot ARTS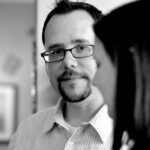 Tracy Weil
Artist, Weilworks
CBCA Board of Directors Application
CBCA is not currently accepting applications for its Board of Directors. Please check back in the future when the applications process opens again, which is to be determined. In the meantime, if you have interest in volunteering to serve on a committee, please contact CBCA Executive Director Christin Crampton Day at ccday@cbca.org.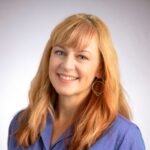 Christin Crampton Day
Executive Director
Christin (she/her/hers) joined Colorado Business Committee for the Arts (CBCA) as its Executive Director in February 2017. She is a past participant of CBCA's Leadership Arts program and a recipient of CBCA's Cultural Leadership Award in 2016.
Christin is a seasoned professional with over 30 years' experience in non-profit and for-profit leadership and management. The majority of her experience has been in the private sector having co-owned a public relations agency in Denver for over 10 years, as well as previously lead a performing arts nonprofit in the Denver metro area. She has experience working with organizations in many industry sectors spanning consumer, business-to-business and nonprofit. Her expertise includes strategic planning, communications, public relations, marketing, sales, development and fundraising.
Christin served on the board of trustees for Colorado Ballet for 13 years, including serving as a past board co-chair, marketing chair, and on the executive and long-range planning committees. Today, she is an Emeritus Board Member of Colorado Ballet. She currently serves on the board of trustees for The Dance Archive at University of Denver, and was appointed in 2018 to the Private Sector Council of Americans for the Arts.
A native of Michigan, Christin has been a resident of Denver since 1994, when she relocated from Chicago. She received her B.A. in Communications from Michigan State University.
A "black belt ballerina," in her spare time she continues to study ballet, which she's done since age three, as well as train in the Korean martial arts of Taekwondo, Tang Soo Do and Hapkido, which she's achieved the rank of 2nd Dan Black Belt over the past 12 years.
Meredith Badler
Deputy Director
Meredith Badler (she/her/hers) has been at Colorado Business Committee for the Arts (CBCA) since July 2013 and enjoys making a positive impact in Colorado through creativity and community partnerships every single day. As the Deputy Director, Meredith oversees all of CBCA's programs and events, including the signature Leadership Arts program, annual statewide Business for the Arts Awards and biennial Economic Activity Study of Metro Denver Culture. During her tenure at CBCA, Meredith launched Colorado Attorneys for the Arts, Arts & Industry Forums, Advancing Creatives and the Advancing Creatives Intensive. Meredith also stewards CBCA's grassroots and direct advocacy for the arts and creative industries on behalf of Colorado at the state and federal level. She is regularly asked to present on why art is smart for business, advocacy for the arts, and the value of our creative economy.
Prior to CBCA, Meredith worked as a strategy consultant for the nonprofit and public sector at Corona Insights, facilitating board retreats and supporting strategic planning processes. She worked in patron services for Curious Theatre Company for several years and volunteered at Levitt Pavilion Denver.
She received a B.A. with honors in Comparative Literature and French Studies from Smith College. She was part of the Colorado Creative Industries Change Leader Institute in fall 2017. Today, Meredith serves on the Board of Directors for Art Students League of Denver and the Advisory Board for the Golda Meir House Museum on Auraria Campus. She is also Co-Chair of the Capacity Building Committee for the national Creative States Coalition. Meredith serves as President of the Smith College Alumnae Club of Colorado. She has a background in theatre and still performs short and long-form improv comedy.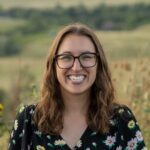 Sarah Braverman
Membership and Development Manager
Sarah (she/her/hers) joined CBCA in August 2023. She brings years of experience working for and volunteering with nonprofit and government entities in Colorado and the Northeastern United States. Her work has included various aspects of fundraising, marketing, and administration, most recently with Anythink Libraries and previously with Boulder Museum of Contemporary Art (BMoCA). Sarah volunteered as a grant panelist for the City of Boulder's Office of Arts & Culture (2019), completed the Boulder County Leadership Fellows program (2020-21), and served on the board of Street Wise Arts (2021-23).
Sarah received her BA in English with minors in Dance and Journalism from University of Delaware and her MS in Arts Administration from Drexel University. When not supporting Colorado's creative industries, she can be found hiking in the Rocky Mountains, cycling with the Ride or Die Collective, and buying produce from local farmers.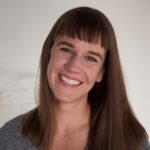 Lindsey Bell
Program and Events Coordinator
Lindsey (she/her/hers) returned to her hometown of Denver, CO in 2019 after living and working in Austin, TX and Chicago. Lindsey comes to CBCA with an extensive background in the cultural, non-profit sector having most recently worked at Art Gym Denver as their Membership & Program Administrator, and previously at the MCA Denver, Denver Art Museum, Denver Botanic Gardens, and Colorado Ballet.
Lindsey received her BA in Art History from the University of Colorado at Boulder and her MA in Modern & Contemporary Art History, Theory, & Criticism and MA in Arts Administration & Policy from the School of the Art Institute of Chicago.
Lindsey is also the Curatorial Director of Bell Projects, an art gallery that exhibits the work of local artists on a monthly rotation. As the Program and Events Coordinator at CBCA, Lindsey is excited to continue to support artists and their creative practices, and further Colorado's creative economy through the intersection of business and the arts.
Calley Wright
Marketing and Development Coordinator
Calley (she/her/hers) joined CBCA in December 2021. She has been working and volunteering in the Denver area since moving here in 2018. She holds an MBA with a concentration in Marketing, and BA in History with a minor in Art History from the University of North Carolina-Charlotte. When Calley is not working to support and continue to cultivate CBCA's Marketing and Development endeavors, she is exploring National Parks, museums, and historic sites.
Executive Committee 
Dustin Whistler, Chair
Rachel Bayse
Mark Davidson
Larry Kaptain
Bob Keatinge
Kim Estes McCarty
Anthony McWright
Malik Robinson
Chris Ross
Nancy Walsh
Policy Committee
Paul Deckard, Chair
Tracy Weil, Vice Chair
Rachel Bayse
Liz Black
Elisabeth Boyce
Leslie Castañuela Barnes
David Dadone
Tohbias Juniel
Jess Kostelnik
Daisy McGowan
Dagny McKinley
Curtis Robbins
Kelli Strother
Marlene Viloria
Dustin Whistler
Chris Wineman
Finance Committee 
Rachel Basye, Chair
Alicia Allen
Aengus Finnan
Christine Quintana
Sam Somuri
Equity, Inclusivity, Diversity & Accessibility (EIDA) Committee
Kim Estes McCarty, Chair
Dana Manyothane, Vice Chair
Alex-Marie Baez
Monique Johnson
Bob Keatinge
Sydney Ledden
Jesse Martinez
Tariana Navas-Nieves
Sandra Shih Parks
Malik Robinson
Michael Sattler
Jenny Taylor
Governance Committee 
Bob Keatinge, Chair
Anthony McWright, Vice Chair
Andrew Leveque
Michelle Garcia
Nathan Gulash
Mark Shaiken
Mike Toia
Development Committee
Peter Bernstein, Chair
Michelle Applegate
Steve Art
Alex Bennett
Cecile Forsberg
Hassan Najjar
Curtis Robbins
Jose Rosales
Colorado Attorneys for the Arts Advisory Committee
Dave Ratner, Chair
Cecily Cullen
Mark Davidson
Lisa Gedgaudas
Bob Keatinge
Susan Lyles
Forrest J. Morrison
Colorado Attorneys for the Arts Vetting Committee
Mark Davidson
Heidi Glance
Craig Hemenway
Bob Keatinge
Dave Ratner
Leadership Arts Alumni Network (LAAN) Committee
MarChelle McKizzie (Leadership Arts 2020-2021), Chair
Michael Sattler (Leadership Arts 2019-2020), Vice Chair
Jasmine Chu (Leadership Arts 2021-2022)
Christy Costello (Leadership Arts 2015-2016)
Kristin Heidbreder (Leadership Arts 2015-2016)
Bob Keatinge (Leadership Arts 2008-2009)
Theresa Keatinge (Leadership Arts 2010-2011)
Mitzi Schindler (Leadership Arts 2018-2019)
Jim Neely (Leadership Arts 2011-2012)
Jim Stevens (Leadership Arts 2020-2021)
Alice White (Leadership Arts 1996-1997)
Board Nominating Committee
Chris Ross, Chair
Luella Chavez D'Angelo
Christin Crampton Day
Papa Dia
Jice Johnson
Radhika Mahanty
Dana Manyothane
Strategic Planning Committee
Dustin Whistler (Chair)
Nancy Walsh (Vice-Chair)
Bob Keatinge
Kim Estes-McCarty
Curtis Robbins
Meg Satrom
Allison Scheck