Arts + Industry Forum Series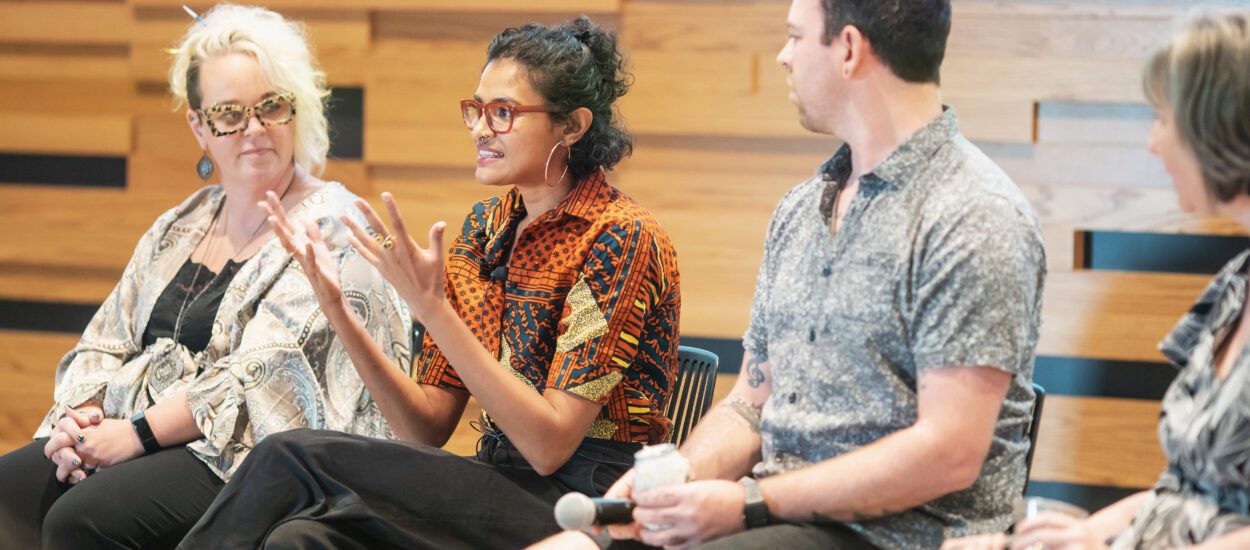 CBCA's Arts + Industry Forum Series aims to educate, inspire an inclusive dialogue, and cultivate partnerships and innovative approaches to society's significant challenges, such as climate change, healthcare, affordable housing and real estate, accessibility, and transportation. Each forum explores the intersection between the arts and a distinct business sector relevant to Colorado's economy.
Based on community input, CBCA will deepen its focus on two primary themes going forward: Arts + Health & Wellness and Arts + Environmental Sustainability. CBCA will host two Forums in 2023. The first will be on Arts + Health in Spring 2023 (registration is open now!). The second will be on Arts + Environment in Fall 2023.
By fostering a community dialogue, these interdisciplinary Forums highlight timely issues, inspire action and raises awareness on how arts interact and influence specific industries. The goal is that the Forums will help foster innovative business solutions and a more collaborative society, one where scientists, engineers, bankers and real estate developers are working with designers, creatives and artists for positive social change. These events also shed light on how businesses can further their economic opportunity development through arts partnerships, as well as foster cross-sector understanding and collaboration.
Check out the Denver Business Journal's follow-up article on the Arts + Transportation Forum. Recordings of the three virtual Forums in 2020 and 2021 are available below.