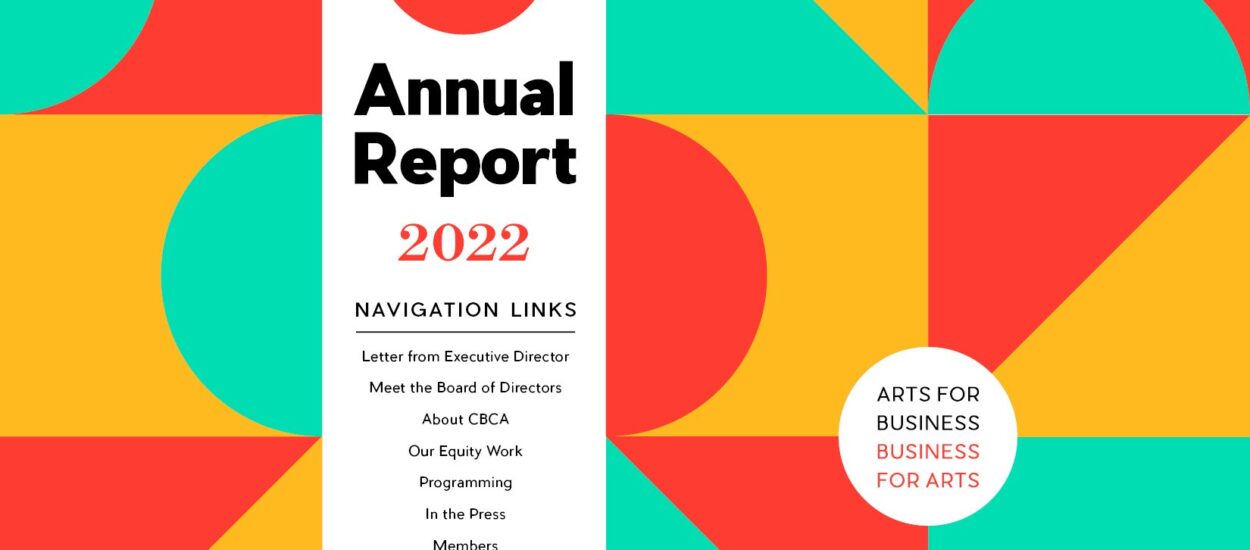 Check out CBCA's 2022 Annual Report! Read Christin Crampton Day's Letter from the Executive Director below.
CBCA was like a chameleon in 2022. As our environment shifted and the pandemic persisted, we skillfully changed our hues to adapt, becoming brighter as the year went on. It was a year of many shades and patterns that included restoring, launching, capacity building and dreaming concurrently.
We returned to in-person events to celebrate new Business for the Arts Awards honorees at the Denver Center for the Performing Arts, host the largest Leadership Arts cohort to date at cultural venues throughout the Denver Metro and engage members in a variety of cultural experiences. We also expanded professional development programming for creative entrepreneurs and led numerous arts advocacy initiatives for the state. As part of the advocacy work, CBCA launched a new voter mobilization platform, Colorado Arts Action Network and continued building Colorado Cultural Champions, a network of business and civic champions for the arts representing diverse rural and urban communities.
We also continued investing in our equity, inclusivity, diversity and accessibility (EIDA) initiatives, which included rolling out a more equitable and transparent board recruitment process. CBCA's board of directors and committees continued to evolve welcoming Dustin Whistler as the new board chair, as well as new committee chairs and members now totaling over 50 volunteers in addition to the board. And, for the first time, CBCA had a full-time staff of five to support the growth of the organization and investment in new programming, advocacy efforts and expanding our impact statewide.
Collaboration, equity and innovation were key themes and priorities, which continue to guide us on this journey of our mission and vision at the intersection of arts and business. Thank you to all CBCA supporters who made 2022 a very colorful and exciting year.
Respectfully,
Christin Crampton Day
CBCA Executive Director