Hear what participants have to say about CBCA's Leadership Arts!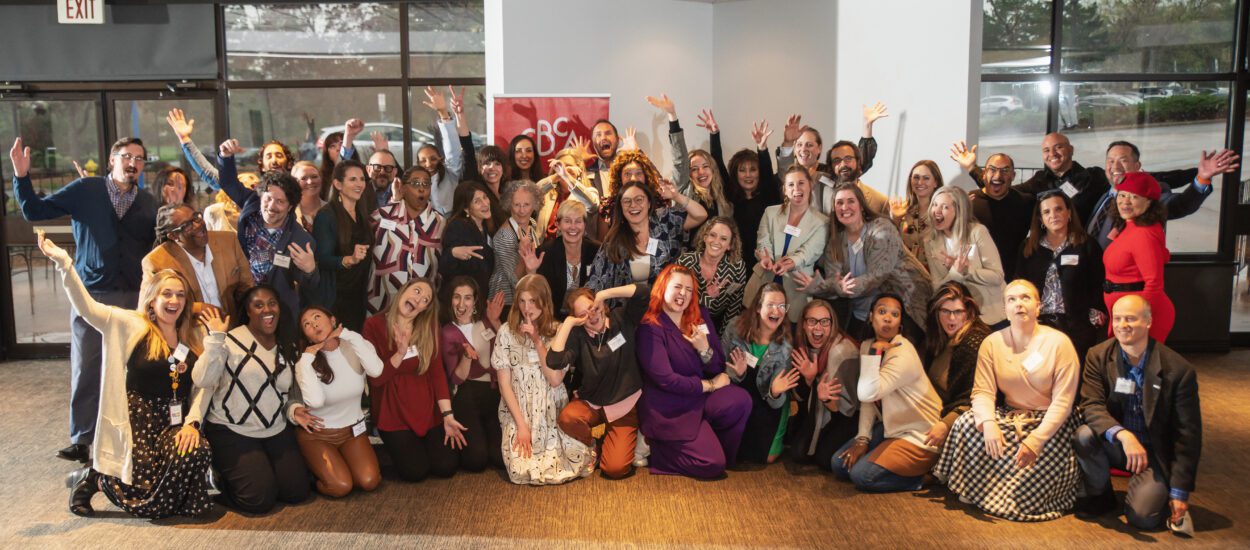 CBCA's Leadership Arts is a unique program that builds leaderships skills through board and civic engagement providing businesses an opportunity to strengthen their internal leadership by empowering employees to learn the foundations for board and community service.
For nine months, participants gather to learn, discuss and engage with topics relevant to volunteer service, civic leadership and arts advocacy. The curriculum covers board governance, legal and fiscal stewardship, equity and inclusion, fundraising, advocacy, as well as current topics in the arts like social justice, healing and creative districts.
---
"Leadership Arts has not only given me the tools to be a great board member but has taught me more about the role that nonprofit boards can play in advocating for social equity issues, such as LGBTQ+ rights." – Tessa Crisman, Art Students League of Denver (read more about Tessa's experience here)
"It was an honor to be part of CBCA's 2022-23 Leadership Arts Cohort! CBCA provides expansive information on how to best serve on a board and explores the triumphs and challenges of service in our Colorado arts communities." – Megan Hall, PNC Bank
---
The program also provides employers with a valuable competitive advantage that demonstrates to current and potential employees its investment in professional development and community engagement.
---
"This program is so much more than you think. Expectations about learning to be a competent and even great nonprofit advocate are absolutely met, but the community that CBCA and Leadership Arts fosters is really difficult to replicate. It's professional (and really, personal) development on a level that I'm not sure exists in any other forum. Not only that, but it teaches skills that absolutely carry over from nonprofit leadership to other areas of life." – Paris Lumb, Lark & Key Real Estate
---
Arts and culture organizations benefit from tapping into an expanding pool of board candidates who understand the complex and intense work necessary to serve on a board.
---
"I looked forward to every session where I found the speakers engaging and I enjoyed networking with others who are passionate about arts and culture." – Marike Fitzgerald, Newman Center for the Performing Arts
"After 9 months of Leadership Arts, I can confidently say that I've got the tools I need to be an effective arts advocate and I'm ready to start using them. I came into the Leadership Arts program ready to immerse myself in Colorado's arts community – and that's exactly what happened! I'm ready to put all the skills I learned over the past 9 months to practice." – Maura O'Leary, Barefoot PR
---
Each cohort comprises a diverse mix of personal and professional backgrounds. They range in industry sector, career level and experience, but all share an interest in the arts and civic engagement.
---
"My favorite part of this experience was all of the networking opportunities." – John Mosley, Denver Arts & Venues and Golden Triangle Creative District
"It has truly been a diverse and rewarding experience and I've connected with so many wonderful and inspiring individuals. I'm looking forward to the opportunities that have presented themselves through this program." – Mallory Thomas, East West Partners
---
What are you waiting for?! Apply now to be a part of the 2023 – 2024 Leadership Arts cohort! All application materials must be received by August 11, 2023.
Applications received by July 14, 2023 can receive 10% off tuition.
Scholarships are available through the Deborah Jordy Leadership Arts Scholarship Fund.