2021 John Madden, Jr. Leadership Award

Named for CBCA's founding chairman, the John Madden, Jr. Leadership Award recognizes a lifetime of extraordinary leadership and a legacy of support for the arts.
---

Jeanette Trujillo-Lucero
For more than 40 years, Jeanette Trujillo-Lucero has been teaching, dancing and performing in Colorado. With a diverse background in Mexican folklórico, classical Spanish dance (including expert castanets), Flamenco, jazz, tap and ballet, she has taught and trained thousands of dancers through her classes, school-based programming and a professional dance company, Fiesta Colorado.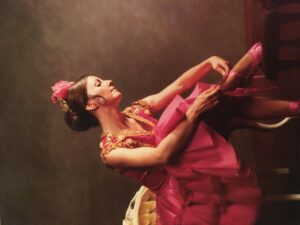 A Denver native, Jeanette began dancing at the age of four, something she credits her mother for instilling the love of dance in her soul. Her early days of dance instruction began in the early '70s in southwest Denver where she studied her craft in local homegrown dance studios that even included her home basement. It was through these humble dance studios that she not only cultivated her love of dance and the Latino culture, but also trained some of Colorado's top dance artists and working professionals.  Jeanette is the only Colorado maestra who has mastered, performed and shared such a wide repertoire of artistic choreographies in the arena of dance and culture. She built her career and reputation with strong roots in the Latino community through Mexican and Spanish dance, but has excelled equally as a character and musical theater choreographer for groups like Colorado Children's Chorale and Up With People.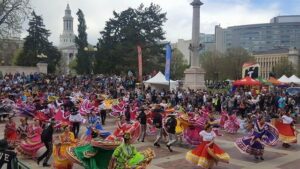 Jeanette is the founder and artistic director of Fiesta Colorado Dance Company, which was founded in 1972 and became a nonprofit in 1996. Fiesta Colorado is a cultural staple in the artistic fabric of the Denver metro area, presenting the highest quality of Mexican and Spanish dance.  Fiesta Colorado is a frequent cultural collaborator with other organizations, including the featured arts producer of the largest folklórico stage in Colorado during Denver's Cinco de Mayo festival in Civic Center Park.
Jeanette mentored and taught dance to five Colorado State Fair Fiesta Queens – each one is a talented dancer and highly successful Latina leader in our community. One is the first-ever Latina former Colorado Speaker of the House, Ms. Crisanta Duran. Jeanette has trained many talented, professional dancers who have graced stages in Mexico, Europe, New York City and even Denver Broncos games. Some of her past students are now leading in the dance and cultural community, such as Jose "Chepe" Rosales, the CBCA 2021 EY Next Wave Leadership Award Honoree.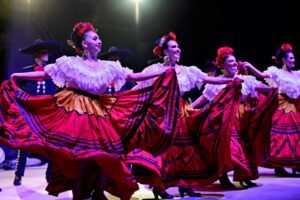 She was recognized with a Denver Mayor's Award for Excellence in the Arts in 1997 and 2006, Living Legend of Dance in Colorado by the Carson-Brierly Dance Library at the University of Denver, Hispanic Leadership Award by the Colorado Rockies, Outstanding Woman of Jefferson County, special acknowledgement in the Pulitzer Prize nominated book, Hispanic Culture in the Southwest by Dr. Arthur L. Campa, a Luminaria Award by the Latino Leadership Institute, Trailblazer by the Latinas First Foundation, and a Think 360 Arts Recognized Teacher.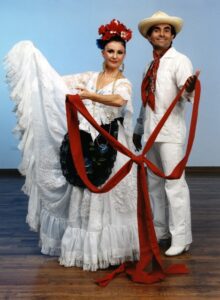 Jeanette has faced much adversity her life, but has always persevered and made inclusive space for art, expression and cultural connection. Holding onto the spirit, love and inspiration of dance as a staple in her life, she has been a driving force in the performing arts community.  It is because of her tireless work, dedication and passion to the Mexican and Spanish dance arts that the accomplishments of Fiesta Colorado continue to be recognized. Jeanette has elevated the color and fabric of the cultural arts, giving it a platform to share its beauty in its highest level of performance in Colorado. She has instilled a love of dance, music and the arts in all the children she has taught over the last four decades.
Learn more at fiestacolorado.org