Leadership Arts Celebrates 20 Years and Honors Alumni
CBCA has been building volunteer leadership in the arts and providing educational board training through its Leadership Arts program for 20 years. On May 10, CBCA will graduate the 20th Anniversary Leadership Arts class and present the 2017 Cultural Leadership Award to Matt Meier. This milestone highlights CBCA's legacy of facilitating private sector engagement in the arts through professional development and board matching.
Leadership Arts is a nine month training program that prepares individuals to serve on nonprofit boards of directors and increase their civic engagement in the arts. Leadership Arts is the only program of its kind in the region focused on arts and culture. This year's cohort is the largest in the program's history with 55 participants.
CBCA has graduated over 750 people in the past 20 years in the Denver metro area, plus two years with concurrent trainings in Colorado Springs. These graduates have gone on to serve in over 650 volunteer leadership positions, including advisory boards, committees and pro bono service. Alumni represent a wide variety of industries, career levels and cultural interests.
CBCA's Cultural Leadership Award recognizes outstanding Leadership Arts alumni who have made or continue to make a significant impact on arts and culture in Colorado. The initiative is led by the active Leadership Arts Alumni Network.
2017 Cultural Leadership Award Recipient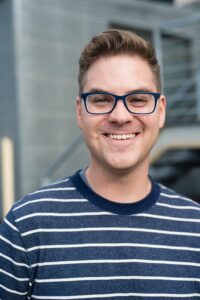 Matt Meier, Ligature Creative Group (Leadership Arts 2015) – Matt is personally and professionally dedicated to advancing arts and culture. Matt began volunteering with the Denver Philharmonic Orchestra (DPO) in 2010 and joined their board in 2014 as they began a new phase of growth. His pro bono rebranding services launched a fresh identity for the DPO. As a board leader, he's created an original web series for DPO and forged numerous community partnerships with local businesses and fellow cultural organizations like DazzleJazz and Purple Door Coffee. Beyond the DPO, Matt served as Deputy Director of Doors Open Denver 2016's Bonfils-Stanton Foundation Arts & Culture Activities program. As Partner and Creative Director at Ligature Creative Group, Matt's graphic design clients include many arts and cultural organizations, such as Phamaly Theatre Company, Mizel Museum and Colorado Shakespeare Festival. Matt co-founded the Happy Hour Foundation last year, which combines craft beer and philanthropy to support local nonprofits.
Learn about the 2015 Cultural Leadership Award Recipients and the 2016 Cultural Leadership Award Recipients.
The annual CBCA Leadership Arts Board Fair and Graduation Luncheon is on Wednesday, May 10 at the McNichols Civic Center Building. Registration for cultural nonprofits interested in the Board Fair is open through Monday, April 24. The award ceremony and graduation luncheon is an invite-only event.
Applications for Leadership Arts 2017-2018 will be available in early June and due by August 11, 2017.