2021 Award Honoree: Carbondale Clay Center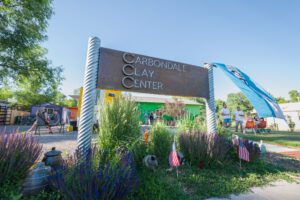 Carbondale Clay Center has been an important part of the Roaring Fork Valley and the field of ceramics since the Center's inception in 1997. Over the last 20 years, the Clay Center has played a pivotal role in Carbondale's local art scene by offering a positive and supportive place to build community through artistic expression and arts education. Generous community support has allowed the Clay Center to successfully sponsor ceramic classes, kids camps, gallery exhibitions, artist residencies, outreach programs, special events and community parties.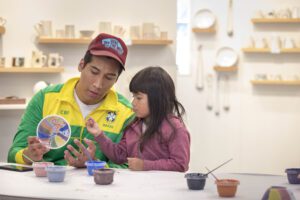 The Clay Center has been a staple on Main Street in Carbondale since its founding by Diane Kenney. As a professional potter, Kenney had a vision to create a space for ceramics classes and to build a community of artists. That vision has evolved and grown over the years.  Now under the leadership of Angela Bruno, the Clay Center has expanded its full-time staff, numerous part-time instructors, exhibition and education programs, and community partnerships.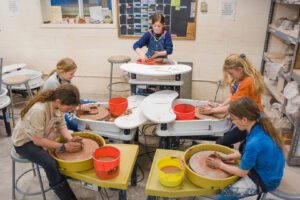 The Carbondale Clay Center Ceramic Artist Residency Program is designed to encourage the creative, intellectual and personal growth of emerging and established ceramic artists. Over 40 artists have benefitted from this opportunity in the last 20 years. Classes are offered year-around for adults of all skill-levels, youth, summer camps and special workshops. Gallery exhibitions and sales support economic opportunity through the arts. The Clay Center has partnered with numerous nonprofits and businesses in the area, including the Valley View Hospital, Stepping Stones, the Buddy Program, Roaring Fork School District, Yampa Mountain High School's Teen Parent Program, Colorado Animal Rescue (C.A.R.E.), and many more. The Carbondale Clay Center honors one of its most vibrant members with the Angus L. Graham Memorial Fund, which serves to benefit future developing artists through scholarships, outreach programs and supplies for educational activities.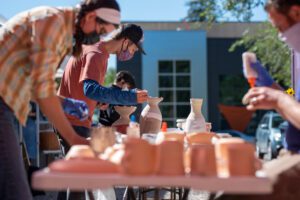 Over the course of 2020, the Clay Center found innovative ways to continue programming and support their community. They modified their classes to accommodate social distancing and welcomed in families to participate. They developed art kits for local schools. They even acquired an "Artstream" mobile gallery. They have gone above and beyond to deliver on their mission.
The Carbondale Clay Center is creating jobs and economic support for artists in the Roaring Fork Valley. They are fostering a space for youth, emerging and established artists to come together, create and be inspired.
Learn more at carbondaleclay.org