Winners of the Inaugural Cultural Leadership Award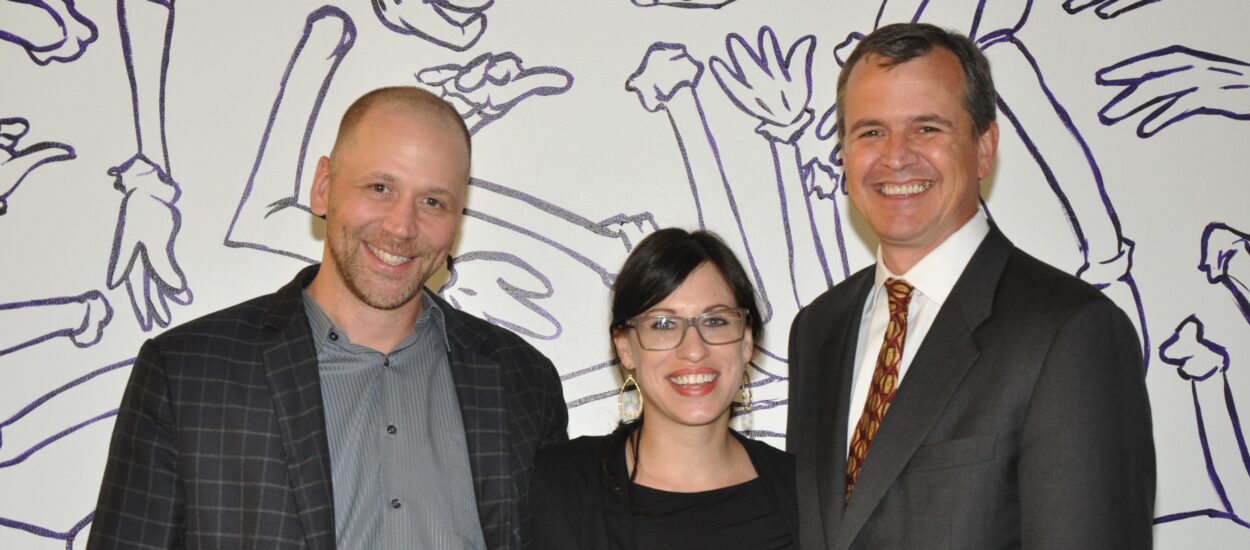 CBCA announces the winners of the inaugural Cultural Leadership Award. The Cultural Leadership Award recognizes outstanding alumni of CBCA's Leadership Arts program who have made a significant impact on arts & culture in Colorado through a personal commitment to the arts. The initiative was spearheaded by the Leadership Arts Alumni Network.
2015 Cultural Leadership Award Winners
Lisa Gedgaudas (Leadership Arts 2009)
As the Create Denver Program Administrator for Denver Arts & Venues, Lisa works to develop and support Denver's vibrant creative sector. She launched the Denver Music Summit, created the PS You Are Here neighborhood placemaking grant program, and is working on affordable housing for artists.  She serves on numerous committees to ensure creatives have sustainable and growing careers.
Dustin Whistler (Leadership Arts 2013)
Dustin, Principal at Forte Commercial Real Estate, joined the Phamaly Board of Directors in 2011 and became chair the following year. Under his leadership, he instituted new governance and fundraising policies, enabling the theater organization to exponentially grow their operating budget and audiences. He now serves on the Denver Commission for Cultural Affairs.
Chris Zacher (Leadership Arts 2013)
Chris is a champion for live music that is accessible for all. He is credited with the sustainability and overwhelming popularity of City Park Jazz, having sat in board leadership positions since 2006. Since 2012, he's led Denver's effort to create the new Levitt Pavilion at Ruby Hill Park, which will offer 50 free concerts a year when it opens summer 2016.
All the nominees were evaluated based on their depth of engagement with arts; overall impact on the cultural community; demonstrated application of Leadership Arts curriculum; and advocacy for Leadership Arts and the arts across Colorado.  The Award Selection Committee was comprised of Leadership Arts alumni and current participants.
The winners will be honored at the annual CBCA Leadership Arts Board Fair and Graduation Luncheon on Wednesday, May 6 at the McNichols Building. The luncheon is an invite-only event.