Live Lunch Lounge: Artist Studio Tour and Demo with James Holmes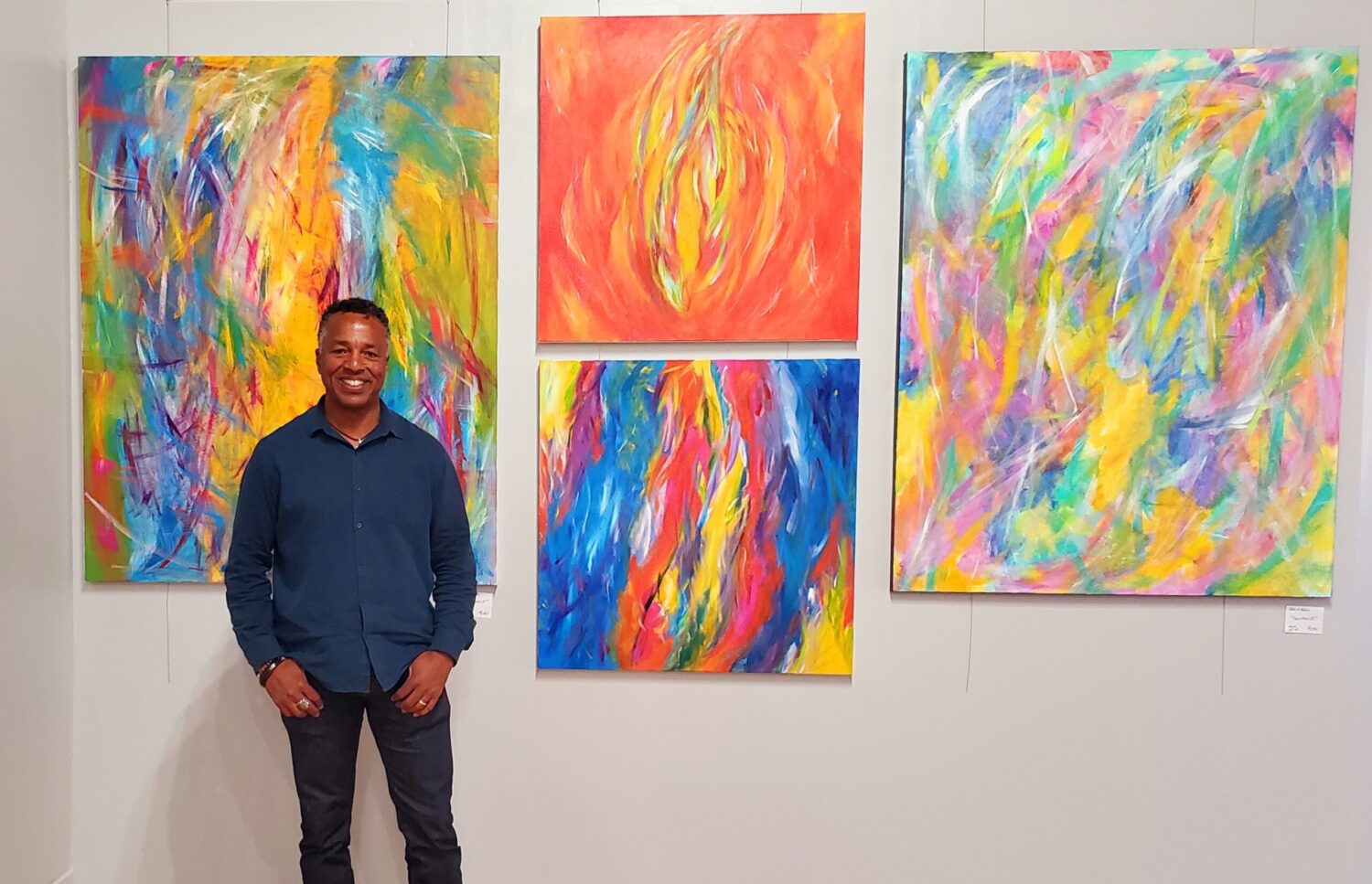 Here is a unique opportunity to learn how a near fatal accident led to new found creativity and the healing power of art with Denver artist James Holmes. Join us for a virtual tour of James' studio located in the Art District on Santa Fe followed by a live demonstration of his creative process and technique resulting in large, vibrantly colored abstract paintings,  which have become collected to both new and established collectors. James will share the story of how he found his creative voice and a new benchmark exhibit, which has opened at the Centura Health Healing Galley at Parker Adventist Hospital where he received his emergency surgery and care. Learn more at jamesholmesstudio.com.
Live Lunch Lounge is a series of bite-sized live virtual arts experiences with Colorado creatives and cultural groups. Enjoy these complimentary 30 minute creative mental breaks during lunch on the 2nd and 4th Friday of the month. 
Live Lunch Lounge is an exclusive benefit for CBCA Members and their employees.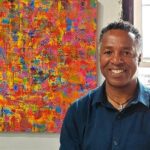 James Holmes
Executive Director at Cherokee Ranch & Castle Foundation and Visual Artist
James has spent most of his professional career balancing two worlds, the first as a serial entrepreneur having founded, funded and operated businesses in mortgage banking, real estate, motorsports sponsor management, business development, Internet marketing, and professional business coaching.
Paralleling James entrepreneurial career has been a love of the arts and community service. As a Trustee of the Denver Art Museum, past member of the Board of Directors for the Colorado Ballet, Colorado Business Committee for the Arts, Denver Office of Art Culture & Film, Denver Foundation Arts & Grants Committee, Selector for Denver One Percent for the Arts, Denver's Great Art for a Great City, and Co-Chair of Denver's Millennium among others, James continues to make a lasting impact in Denver's cultural community.
James is a recipient of the Juanita Ross Gray Community Service Award, Denver Business Journal's 40 Under 40 Business Leaders, and the Outstanding Contributions to Tourism Award.
James' motto is: "Conscious entrepreneurship is a collaborative process where people with talent and resources accept the responsibility of changing the world through the creation of sustainable business(es) that solves problems and provides value for others."
Artist Statement
On February 3, 2018, I suffered a severe neck injury and minor head injury resulting from an equestrian accident, requiring immediate emergency surgery and months long recovery at home. Encouraged by my mom and my wife to take up drawing or painting a childhood fascination, I dug out a set of acrylic paints I had purchased years before but never used and my journey as an artist began. I quickly recognized my muse and divine inspiration to create vivid abstract expressions working primarily in acrylics on stretched canvas or canvas boards. As I often paint late into the night, I developed a practice I call "meeting the painting in the morning," whereby I translate my work and connect with the influences that result in my artist expressions. I paint from the inside out a practice which allows me to outwardly communicate my inner life. Everything I internalize, the experiences I have, the people in my life, my hopes and dreams, my faith are all reflected from heart, mind, and soul through the prism of my intuitive lenses resulting in artistic expressions utilizing a variety of media.