Business for the Arts Awards Luncheon 2015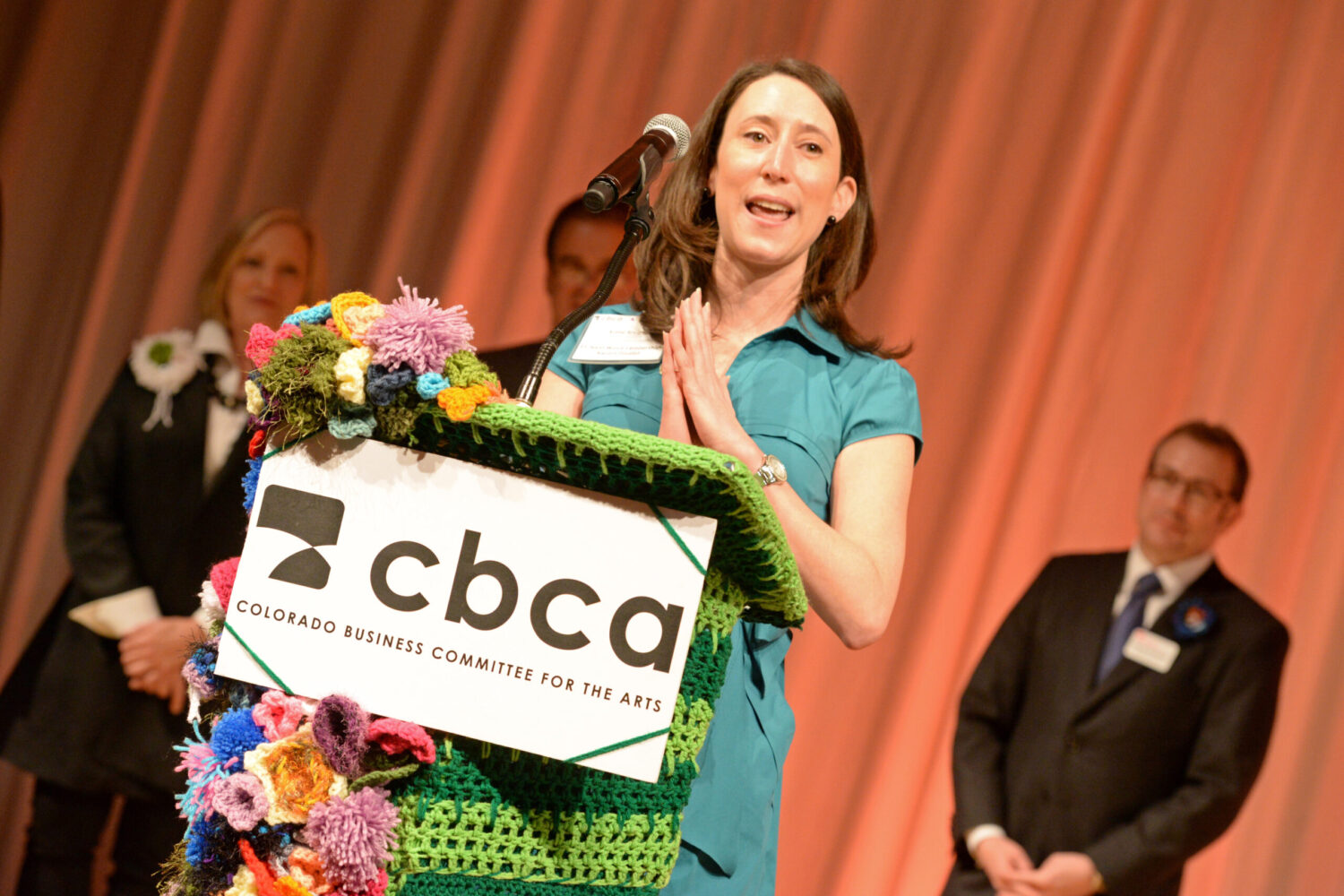 CBCA announced the winners of the 2015 Business for the Arts Awards, Colorado's signature event honoring companies and individual's for their exemplary partnerships and engagement with the arts, to a sold-out crowd of arts, business, and civic leaders at the Seawell Ballroom on March 11.
Also at the luncheon, Governor John Hickenlooper received the 2015 National Award for State Arts Leadership given by Americans for the Arts and The United State Conference of Mayors. The award was presented by Robert L. Lynch, President & CEO of Americans for the Arts.
Guests enjoyed pre-entertainment from Denver Museum of Nature & Science and Frequent Flyers Productions. Local band Shady Elders, Curious Theatre Company, Central City Opera and Denver Center for the Performing Arts' Broadway touring production of STOMP provided powerful and entertaining performances during the event. In addition, the Ladies Fancywork Society "yarn bombed" the luncheon, by covering the ballroom and several guests with crocheted items.
2015 Business for the Arts Awards Winners and Finalists
Create Award
Impact Award
John Madden, Jr. Leadership Award
Bill Marino – Winner
Dana Crawford – Finalist
Craig Ponzio – Finalist
EY Next Wave Leadership Award (New in 2015)
Katie Kruger – Winner
Ely Corliss – Finalist
Ben McConahey – Finalist
Philanthropy Award
Jandel T. Allen-Davis, MD
Vice President, Government and External Relations, Kaiser Permanente
Joe Blake
Chancellor Emeritus, Colorado State University
Margaret Hunt
Director, Colorado Creative Industries
Rich Kylberg
Vice President, Corporate Communications, Arrow Electronics
Sacha Millstone
Senior Vice President, Investments, Millstone Evans Group of Raymond James