ArtsConnect: Friends of Chamber Music: Pacifica Quartet with Karen Slack, Soprano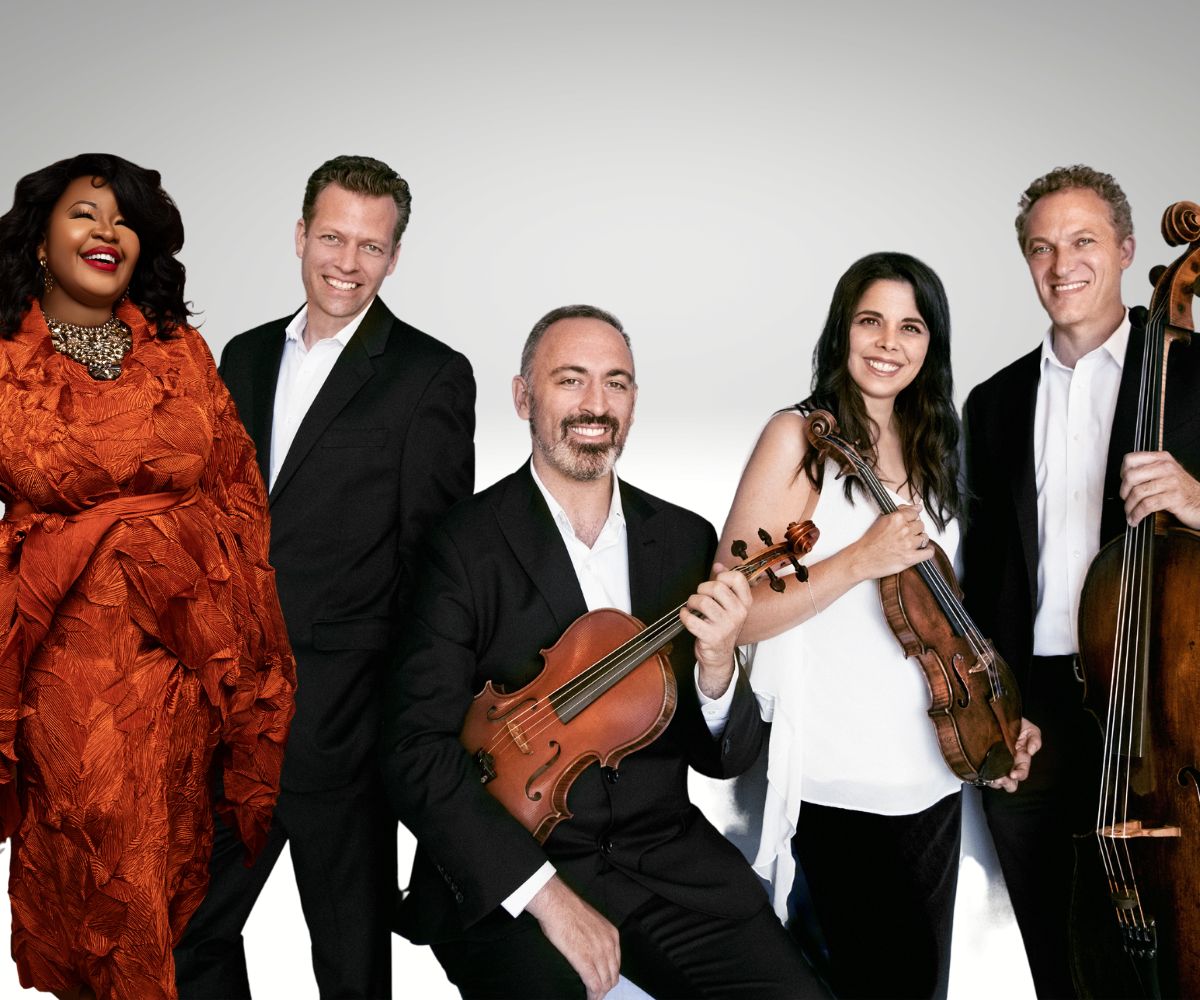 CBCA Members and their employees are invited to request up to two complimentary tickets to the Friends of Chamber Music's concert: Pacifica Quartet with Karen Slack at the Newman Center for the Performing Arts on  Wednesday, January 17 at 7:30pm.
"…spine-tingling intensity" – The New York Times
With a career spanning nearly three decades, the multiple Grammy Award-winning Pacifica Quartet has achieved international recognition as one of the finest chamber ensembles performing today. The Pacifica Quartet returns to Friends of Chamber Music's Chamber Series, this time in concert with star soprano Karen Slack.  The varied program features songs by George Walker's Lyric for Strings, a new commission by James Lee III, and Dvorak's Quartet in A-flat Major.
Doors open at 7:00 PM.  All seats are General Admission.
Simin Ganatra, violin
Austin Hartman, violin
Mark Holloway, viola
Brandon Vamos, cello
Karen Slack, soprano
For more information about Friends of Chamber Music, visit friendsofchambermusic.com
ArtsConnect events are a CBCA member benefit. These events are first come, first served and nontransferable with limited tickets per member/employee.
Photographs and/or video may be taken at this event. By taking part in this event, you consent to your image/likeness, voice, and/or name being used in photographs and/or film, and any reproductions or adaptations thereafter, by Colorado Business Committee for the Arts (CBCA) for utilization in any and all print and digital media in perpetuity. If you do not wish to be photographed and/or filmed, please contact CBCA at main@cbca.org.