ArtsConnect: DCPA's Camp Christmas at Stanley Marketplace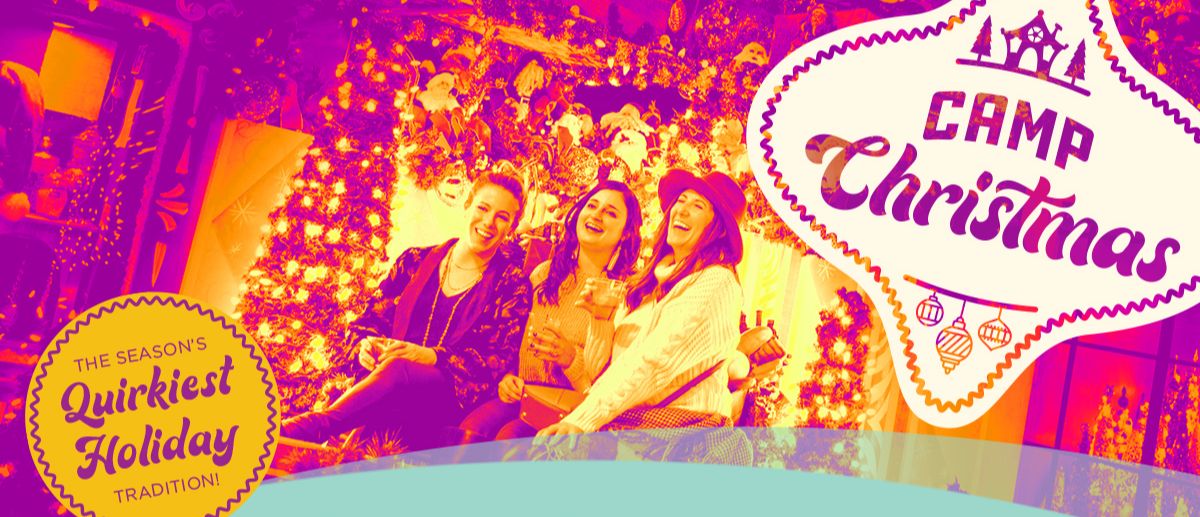 CBCA Members and their employees are invited to request up to two complimentary tickets to the Denver Center for the Performing Arts' Camp Christmas at Stanley Marketplace on Tuesday, December 5. Entry times for this ArtsConnect are between 5:30-6:30pm.
The season's campiest, quirkiest holiday tradition is returning to its original location at Stanley Marketplace! Immerse yourself in a 15,000 square-foot, 360-degree kaleidoscope of yuletide cheer at this year's Camp Christmas!
Handcrafted by Camp Director Lonnie Hanzon and his band of Denver-based magic makers, Camp Christmas is a dazzling dreamscape made just for you. It's an invitation to come in from the cold and wrap yourself up in the ooey-gooey, eclectic rituals that have brought light to the darkness of winter for thousands of years.  
At Camp, you can leave your worries behind, discover your holiday superpower, and savor craft cocktails from our Base Camp and Fairy Bars. You can wander through a surreal mashup of nostalgic scenes, scratch your head at playful pun trees, and, most importantly, reconnect with the joy of the season. 
Camp Christmas is fun, fleeting, and just a little bit weird. It's everything you love about the holidays all wrapped up into one enchanting experience.
ArtsConnect events are a CBCA member benefit. These events are first come, first served and nontransferable, with limited tickets per member/employee and limited capacity.
THIS EVENT IS AT CAPACITY AND WE ARE NO LONGER ACCEPTING TICKET REQUESTS. IF YOU REQUESTED TICKETS ALREADY YOU WILL RECEIVE AN UPDATE SHORTLY FROM CBCA.
Photographs and/or video may be taken at this event. By taking part in this event, you consent to your image/likeness, voice, and/or name being used in photographs and/or film, and any reproductions or adaptations thereafter, by Colorado Business Committee for the Arts (CBCA) for utilization in any and all print and digital media in perpetuity. If you do not wish to be photographed and/or filmed, please contact CBCA at main@cbca.org.