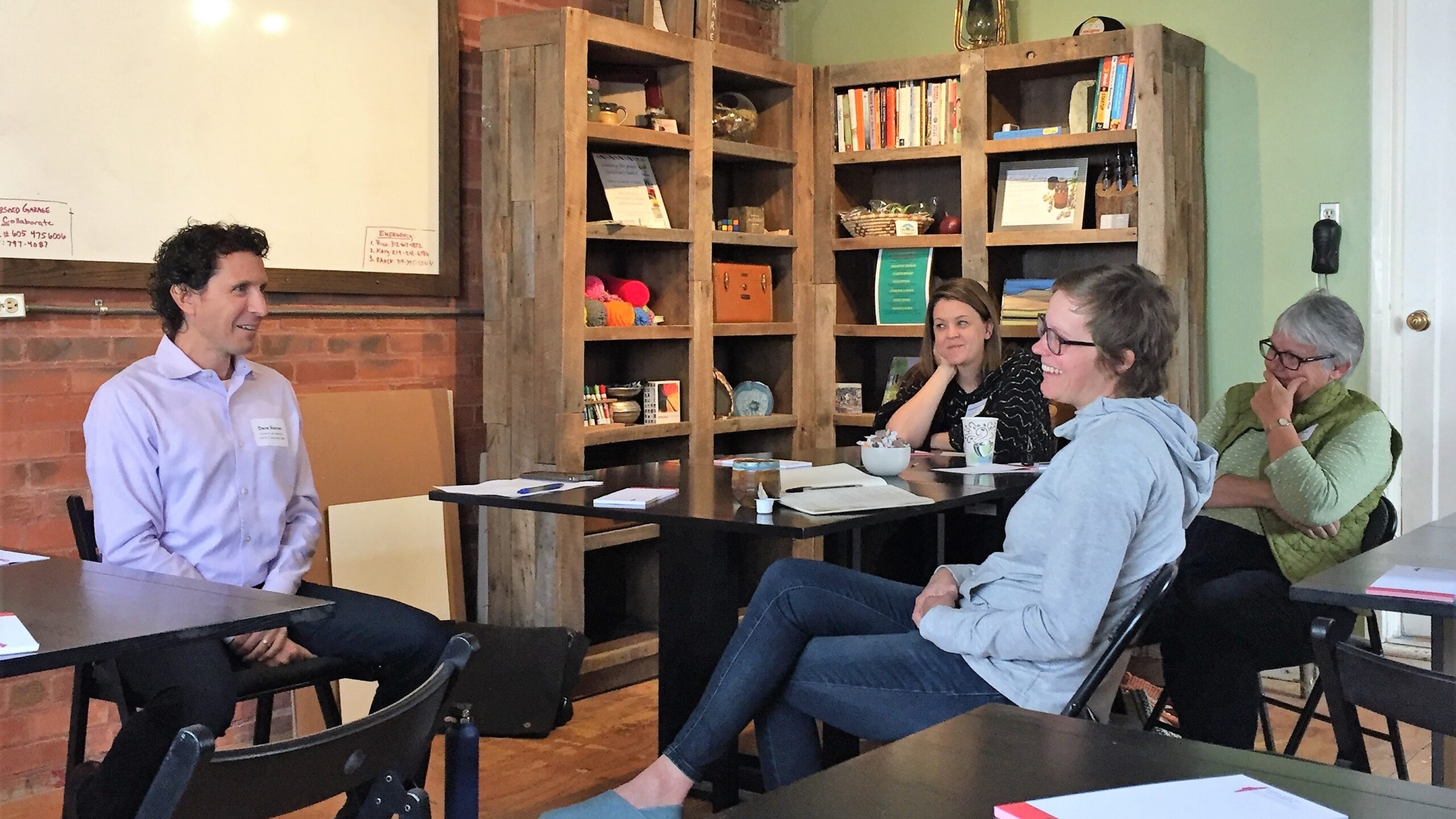 Join us for a full day of legal workshops for attorneys, creative professionals and arts organizations. Registration includes workshops, lunch, entertainment and networking.
FOR ATTORNEYS
You can help artists, too! What you need to know about counseling creatives
10:30 – 11:30 AM
Speaker: Dave Ratner, Creative Law Network
1 CLE Credit Hour
Creative people and businesses need your services! Artists, creative professionals, and creative organizations encounter issues related to business, employment, real estate, tax, trusts and estates, immigration, and lots more. This session will help you and your law practice counsel and support Colorado's vibrant arts sector. We will cover the nuances of counseling creatives and catering to the creative industries.
Colorado Attorneys for the Arts (CAFTA) Info Session for Attorneys
11:30 AM – 12:00 PM
Interactive Networking Lunch
12:15 – 1:30 PM
Sponsored by Larimer SBDC
FOR CREATIVES
Interactive Networking Lunch
12:15 – 1:30 PM
Sponsored by Larimer SBDC
Colorado Attorneys for the Arts (CAFTA) Info Session for Creatives
1:45 – 2:15 PM
Intellectual Property and Legal Issues for Creatives
2:30 – 4:00 PM
Music and Performing Arts
Speaker: Dave Ratner, Creative Law Network
Visual Arts, Literature and Other
Speaker: Nicole Ressue, Santangelo Law Offices
These two concurrent workshops will focus on common legal issues that creative professionals and entities encounter. We will focus on the basics of intellectual property law, targeting issues specific to certain artistic disciplines. We will also answer your questions, so come prepared with your burning legal issues.
Casual Mixer at Downtown Artery 
4:15 PM
Open to everyone!
Dave Ratner
Creative Law Network
Following a career in the music and entertainment management businesses as a tour manager, publicist, band manager and founder of his own management agency, Dave Ratner now specializes in entertainment, intellectual property, and business law.
Building on his music industry experience, Dave is an expert at band formation and separation agreements, management and agency deals, recording and distribution contracts, and all forms of licensing. Outside the realm of music, Dave works with all members of the creative community including filmmakers and video production companies, graphic designers and web services providers, authors, publishers, photographers, fashion designers, and anyone else who considers their work an art form. His clients are not just traditional artists but include creative individuals and entities in a variety of industries. Dave's practice concentrates on advising both creative and general business clients on all aspects of intellectual property and business law.
Dave Ratner's intellectual property expertise focuses on copyrights and trademarks, from registration and prosecution, to in-licensing and out-licensing, as well as negotiation of coexistence agreements and co-creator agreements, assignments and transfers, and all infringement issues. His work with business and entrepreneurial clients includes counseling and guidance on entity formation and structuring, capitalization, asset protection and exploitation, independent contractor and employment agreements, confidentiality, non-disclosure, non-compete and non-solicitation, collections, dispute resolution, and complex negotiations.
Dave Ratner has been one of 5280's Top Lawyers for Entertainment Law since the magazine began publishing its list of top lawyers. He has also been named both Client's Best and Barrister's Best Entertainment Lawyer by Law Week Colorado. He is a graduate of Cornell University and the University of Denver College of Law, where he was president of the Sports & Entertainment Law Society, an executive board editor of the Denver University Law Review, and a published author in both the Denver University Law Review and the University of Denver Sports & Entertainment Law Journal. He is an adjunct professor at the University of Denver College of Law, co-chair of the Entertainment & Sports Section of the Colorado Bar Association, chair of the Advisory Committee of Colorado Attorneys for the Arts, and a member of the Denver Metro Chamber of Commerce's Leadership Denver Class.
Nicole Ressue
Santangelo Law Offices
With over 15 years of experience, Nicole A. Ressue is a registered patent attorney who specializes in preparing and prosecuting U.S. and foreign patent applications in countries such as Canada, Hong Kong, Japan, China, Mexico, Europe, Brazil, Taiwan and India. Nicole has experience in various disciplines including biotechnology, chemistry, microbial remediation, solar power, carbon dioxide emission reduction, software, mechanical devices, coal refinery, electrical, business methods, consumer goods, and a variety of others. Nicole has been involved in patent appeals at the U.S. Patent and Trademark Office and foreign patent oppositions such as in Europe and Australia.
In addition, Nicole has experience in U.S. trademark registrations, oppositions and cancellations; patent infringement and opinions; freedom to operate analysis; copyright registrations and litigation; preparing and negotiating licenses and technology-related agreements; arbitrations; and federal and state court litigation.
Nicole is passionate about her work and takes a personal interest in helping build strong intellectual property foundations for each of her clients, whether they are start-ups, small businesses or large companies. Nicole previously worked as a chemist for an oil and gas company in Texas. Nicole's education includes a J.D. from the University of Denver in 2002 and a B.S. in Chemistry from Baylor University in 1997.
Santangelo Law Offices, PC is a law firm that creates and enforces intellectual property worldwide. We have developed a reputation as a specialty law firm with the capability to strategically provide the highest level of services in a manner that integrates with the client's budget and business strategies. For large public companies and individual entrepreneurs alike, we are known nationwide as The Idea Asset Group because we are one of the few intellectual property law firms that integrates its services with each client's particular business goals to give the client maximum value.