2023 Business for the Arts Awards Luncheon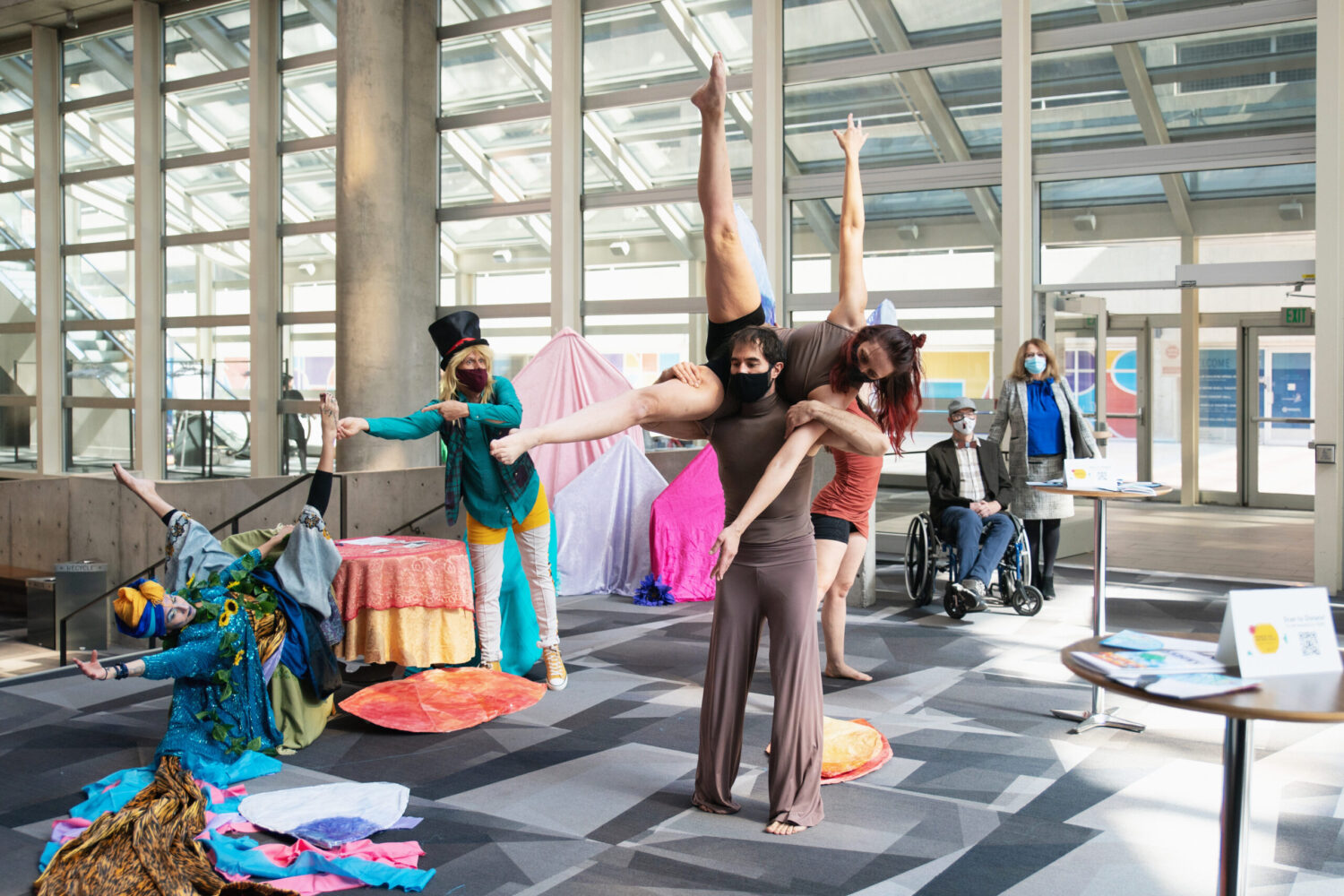 The 2023 Business for the Arts Awards luncheon, presented by EY and PNC Bank, honors exemplary collaborations, philanthropy and leadership to advance the arts across Colorado. This annual high-energy, arts-infused event is Colorado Business Committee for the Arts (CBCA)'s largest fundraiser and celebration. Table and ticket purchases are partially tax-deductible. Thank you for your support!
CBCA's 2023 Business for the Arts Awards luncheon is officially SOLD OUT.  Livestream-only tickets are still available.
 2023 Business for the Arts Awards Luncheon Agenda
10:30am VIP Reception at Prelude + Post, sponsored by Anythink Libraries (INVITE ONLY)
11:00am Networking Reception with entertainment, sponsored by Xcel Energy, in DCPA lobby
11:45am Awards Luncheon program begins in Seawell Ballroom, DCPA
1:30pm Awards Luncheon program concludes
2023 Business for the Arts Awards Honorees
2023 Arts & Business Partnership Award Honorees
EY Next Wave Leadership Award
Ashley Cornelius, LPC, RESTORE Program Manager, Denver Health is a passionate advocate for mental health, empowerment and racial equity. A licensed counselor and Pikes Peak Region Poet Laureate, Ashley is committed to using poetry as a platform to speak up and out for marginalized groups and be a voice for those who have been silenced. Watch award video
PNC Bank Cultural Leadership Award
Deborah Malden, Co-Founder/Board Member, Create Boulder and Arts Liaison & Advisor, Boulder Chamber has been advocating for the arts since graduating from Leadership Arts in 2013. Deborah's leadership service includes 3rd Law Dance/Theater, SCFD Board of Directors, Create Boulder, Boulder Chamber, CBCA's Colorado Cultural Champions and more. Watch award video
Volunteer Attorney Impact Award
Brian Hanning, Attorney, Hanning Law Limited has been an active volunteer with Colorado Attorneys for the Arts (CAFTA) since 2017, helping numerous artists and creative entrepreneurs with their legal needs, answering questions on CAFTA consultation clinics, and advocating for startup and small business support in Northern Colorado. Watch award video
John Madden, Jr. Leadership Award
Merle Chambers, business person and co-founder, Kirkland Museum of Fine & Decorative Art is a pioneer of women's leadership and philanthropy, supporting significant capital projects at several museums, performance venues and cultural institutions. Merle was recently appointed by U.S. President Joseph R. Biden, Jr. to the President's Advisory Committee on the Arts (PACA). Watch award video
2023 Business for the Arts Awards Judges
Kirsty Greer, Senior Vice President, McWhinney
Jen Morris, Executive Director, Denver Economic Development & Opportunity, City and County of Denver
Kennedy Pugh, Founder, Colorado Arts and Artists
Christine Quintana, Partner, EY
Jose "Chepe" Rosales, Co-Founder & Executive Director, ArtistiCO
David Siegel, Executive Director, Ent Center for the Arts at UCCS
Sam Somuri, OCIO Sr. Investment Advisor, PNC Bank
Sponsorship opportunities are available for the 2023 Business for the Arts Awards. Contact Karlie McLaughlin at kmclaughlin@cbca.org for more information.
We appreciate your cooperation to respect and adhere to all COVID safety measures of our host venues and partners. Please read the DCPA reopening guidelines (updated March 28, 2022).
Photography/Video Notice
Photographs and/or video will be taken at this event. By taking part in this event, you consent to your image/likeness, voice, and/or name being used in photographs and/or film, and any reproductions or adaptations thereafter, by Colorado Business Committee for the Arts (CBCA) for utilization in any and all print and digital media in perpetuity. If you do not wish to be photographed and/or filmed, please contact CBCA at main@cbca.org.