CBCA Board Grows to 28 – Elects 2020 Officers
Colorado Business Committee for the Arts (CBCA)'s Board of Directors continues to grow and diversify with the election of three new board members. With these new board appointments, CBCA now has 28 members serving on its Board of Directors.
Serving three-year terms, the new board members include: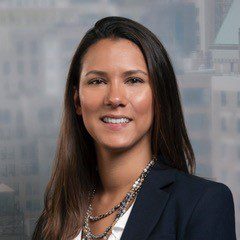 Christine Quintana, Partner, EY
Christine Quintana is a Partner in the Assurance practice of the EY (Ernst & Young) Denver office. She has nearly 15 years of experience serving clients in the health and life sciences sectors. She also has significant experience in working with not-for-profit entities. Quintana earned a Bachelor of Science in Business Administration and Master of Science of Accounting from the University of Central Florida. She is a Certified Public Accountant in the states of Colorado, New York and Florida. Quintana is a member of the American Institute of Certified Public Accountants, the Healthcare Financial Management Association and the Association of Latino Professionals for America. She is also a part of the Finance Committee of the Fitzsimmons Redevelopment Authority and the Board of Governors of the Metro Denver Economic Development Corporation of the Denver Metro Chamber of Commerce. She volunteers at the Young Americans Center for Financial Education, serves on CBCA's Diversity Equity Inclusion Task Force and is a 2019-20 participant in CBCA's Leadership Arts program.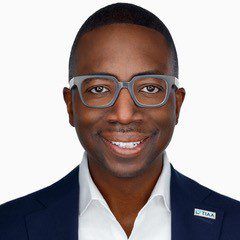 Darrell B. Watson, Business Manager, TIAA
Darrell B. Watson is a Business Manager at TIAA, a Fortune 100 Financial Services company. He joined TIAA 22 years ago and currently leads Corporate Culture and Associate Experience for the TIAA Financial Services Client Services Team. He co-chaired the EMPOWERED-African-American Business Resource Group (BRG) and is a member of the Military, Diverse Abilities and Women's BRG. He was also a member of TIAA Denver Leadership Council. In 2014, he was selected as 1 of 20 TIAA Emerging Leaders. In 2015, he represented TIAA with a keynote presentation at the University of Colorado Boulder Leeds School of Business annual Diversity and Inclusion Summit. In 2016, he represented TIAA at University of Denver Daniels College of Business Inclusive Excellence Business Case Competition. In addition to his professional leadership responsibilities at TIAA, Darrell is an active leader in the Denver community, including currently serving as Executive Secretary & Founding Board Member, Denver Parks Trust Foundation, as well as Vice Chair & Founding Board Member of the Northeast Denver Innovation Zone Board, which is focused on increasing educational opportunities to Northeast Denver students.
Tracy Weil, Co-Founder and President, RiNo Arts District
Tracy Weil is Co-Founder and Executive Director of RiNo Art District, and planted his roots in this growing community nearly 20 years ago. He is also a Director Emeritus of the RiNo Art District, a 501(c)(6), since 2012; and Board Chair of Keep RiNo Wild, a 501(c)(3), since 2019. A lifelong painter and active Denver artist since 1985, Weil's work is distinctive for its bold use of color and expressive, playful nature. Known for his savvy in building community through the arts, Weil has fostered vibrant art districts throughout Colorado, including Lakewood and Aurora. A natural collaborator, Weil brings people and art together with the tenacity of an advocate, the ease of a leader, and the heart of an artist. Weil is a recent recipient of the Denver Art Museum Key Award in 2018 and has also received the DRCOG Gold Medal Winner for Community Planning and Development in 2013. Weil's art curation credits include CRUSH WALLS, Cherry Creek Art Festival, and Crested Butte, Vail and Telluride art festivals. Weil serves on the National Western Community Advisory Committee, since 2006 has been active with Urban Farmer – Heirloom Tomato Farms, and is a founding Board Member of The Growhaus. Weil received a Bachelor of Arts degree in Communications and Journalism and a Minor in Fine Art from Fort Lewis College in 1988. He also received an Associate degree of Applied Science in Multimedia and Computer Animation Colorado Institute of Art in 1997.
In addition, four board officers were recently elected for 2020, which included a board leadership transition with the election of a new Chair Chris Ross and Vice Chair Dustin Whistler.
CBCA's staff and board owes much gratitude to Mark Davidson for his steadfast leadership and honorable service as CBCA board chair over the past five years, and who will continue to serve on the Executive Committee and board.
Each CBCA Officer serves a two-year term. The 2020 CBCA Officers include:
Chair: Chris Ross, Vice President, Commercial Banking Relationship Manager, US Bank
Vice Chair: Dustin Whistler, Founder and Principal, Forte Commercial Real Estate
Treasurer: Doug Scheetz, US West Region Tax Market Segment Leader | Consumer Products, EY
Secretary: Kathy Kranz, Chief Financial Officer, Pinnacol Assurance