2021 Award Honoree: Levitt Pavilion Denver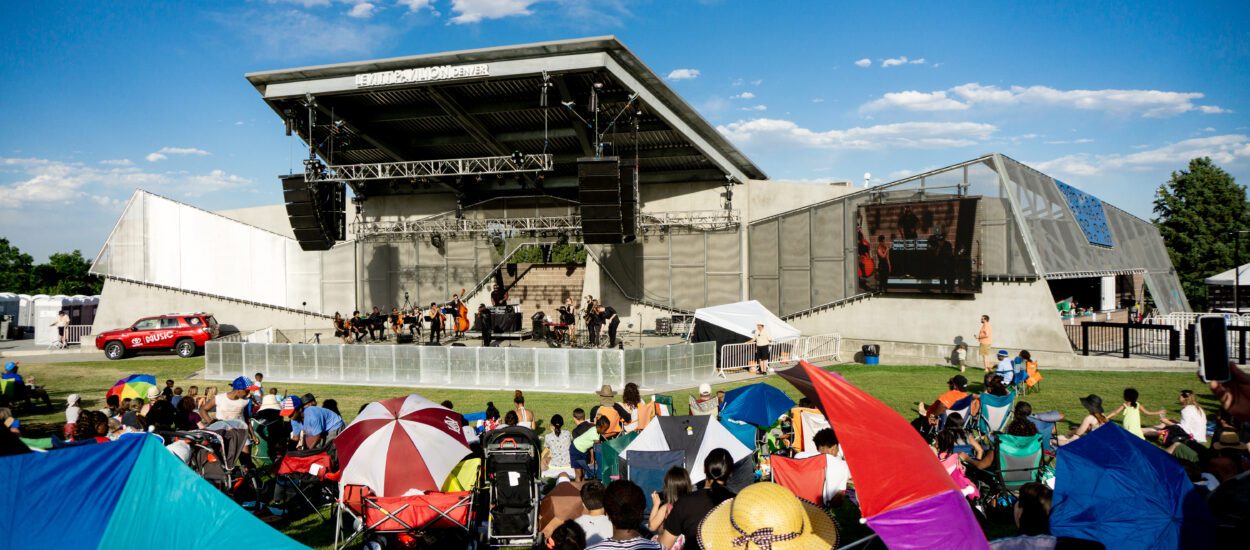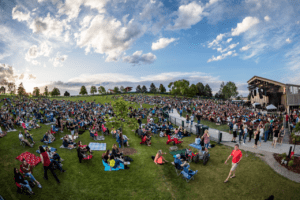 The core mission of Levitt Pavilion Denver is to build community through music.
The vision started in 2009 when the City of Denver embarked on a master planning process for Ruby Hill Park. Ruby Hill is the third largest park in Denver's urban park system and, at the time, one of the most underutilized. With a natural bowl in the park, it was perfect for an amphitheater. The Levitt Pavilion project was jumpstarted in 2012 with dedicated leadership and opened its first concert featuring local musicians in July 2017.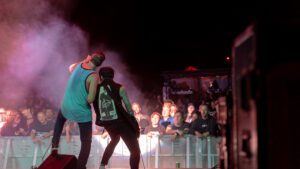 Offering 50 FREE concerts a year to the public, Levitt is an invaluable asset to concertgoers and musicians alike. Levitt Pavilion Denver provides increased access to the arts. With the average cost of U.S. concert tickets skyrocketing in recent years, it is estimated that Levitt donates the equivalent of $36,116,250 of free music each year! Levitt also acts as a launching pad for local artists, exposing them to audience sizes eclipsing those of local bars and indoor venues, and paying them a higher rate than other front range venues, on average. Levitt presents a unique mix of emerging Colorado-based acts billed alongside national and international groups.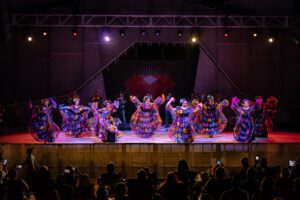 Levitt Pavilion Denver honors the values, spirit and diversity of Denver's cultural community by booking music for and from a wide range of different communities. Levitt produces a robust Latin Series, featuring musical acts for Mexico, Central America, Spain and Colorado, who all sing in Spanish and English. Levitt has also worked with the Denver Office of Immigrant & Refugee Affairs and Native American community organizations to collaborate on festivals and concerts.
Levitt understands that increased arts access does not begin and end with free concerts. Levitt is actively engaged in the neighboring community providing access to ancillary services and programs that benefit children in Ruby Hill Park and Southwest Denver. Their BandStart programs engage neighboring elementary and middle schools with accessible music programs. For example, Levitt provides free concerts during lunchtime in school cafeterias, and partnered with Guitar Center and Swallow Hill Music to offer free music lessons to students in the area.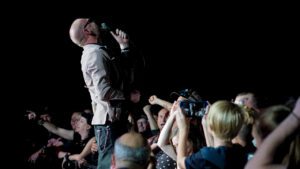 In 2020, the leadership at Levitt Pavilion Denver was also instrumental in the launch of the National Independent Venue Association (NIVA). They chaired the Colorado Chapter and helped to successfully lobby the federal government to secure $15 billion in support for shuttered venues through the #SaveOurStages campaign. Levitt continues to lead the Colorado Independent Venue Association (CIVA), providing ongoing advocacy and education for vital performance venues across the state.
Beyond offering 50 free concerts annually, Levitt's core mission, and ancillary programs, the organization continues to find ways to branch out and support Colorado communities and creative careers.
Learn more at levittdenver.org