Welcome to our New Board Members
CBCA is thrilled to announce the appointment of four new members of the Board of Directors: Blair Madden Bui, Curtis Robbins, Rob Steinhoff and Martha Weidmann.
"We are fortunate to have a Board of Directors that represents and values the important intersection of arts and business. Each of these new Board members will bring a unique perspective to our work at CBCA," said Mark Davidson, CBCA Board Chairman and Director at Fairfield and Woods.
Blair Madden Bui
Chief Executive Officer, John Madden Company
As CEO of the John Madden Company, Blair Madden Bui brings a deep respect for the legacy of the family company and a clear vision for its future. Since 2011, Madden Bui has strengthened the company's commitment to developing and managing vibrant commercial spaces that enhance the community, provide a superior experience for tenants and optimize returns for investors.
Madden Bui's diverse professional background in education and business management has given her a unique perspective and approach to the company's business. She takes a long-term view of the impact of John Madden Company projects on tenants, investors, employees, and the surrounding community. Externally, she is committed to developing and managing projects with an innovative mix of art, science, architecture, landscaping, and thoughtful master planning. Madden Bui has begun the exploration of creating deep green development.
Madden Bui is committed to continuing John Madden Company's support of arts and education programs in and around the Denver area, including the Colorado Business Committee for the Arts, Rocky Mountain Institute, Nathan Yipp Foundation and the University of Denver. She is 2013 graduate of CBCA's Leadership Arts program. Madden Bui received her MBA and teaching degree from the University of Denver and has a Bachelor's degree in Theatre Performance from Claremont Colleges.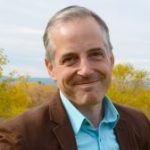 Curtis Robbins
Senior Manager, Arts Integrated Resources Kaiser Permanente Colorado
Curtis Robbins is Senior Manager of Arts Integrated Resources at Kaiser Permanente Colorado. In his role he oversees programming that reaches over 100,000 people each year supporting overall health and wellness in Colorado communities through innovative arts and immersive theater experiences. Robbins leads the strategic vision for Arts Integrated Resources aligning with organizational priorities, public health perspectives and community health needs.
A trained thespian, he began his career at Kaiser Permanente in 2000 as an Actor Educator and then was promoted to Program Supervisor overseeing five community health educational theatre programs and managing a team of six actor/facilitators.
He has secured grants to five school districts to advance mental and social emotional health in schools. In addition, Robbins has co-managed grants aimed at increasing physical activity in 14 Colorado school districts and was involved in Kaiser Permanente's efforts to raise awareness about hunger and food insecurity in Colorado. Curtis is a 2016 graduate of CBCA's Leadership Arts program.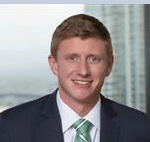 Rob Steinhoff
Associate Attorney, Brownstein Hyatt Farber Schreck
Rob Steinhoff is an Associate Attorney with Brownstein Hyatt Farber Schreck. With a background working in the real estate industry, Steinhoff has first-hand knowledge of the goals of developers. Steinhoff uses that experience to help national real estate development clients navigate acquisitions, dispositions, leasing, public and private debt financing including REITs, and joint ventures.
Prior to joining Brownstein Hyatt Farber Schreck in 2015, Steinhoff worked in several capacities in the real estate industry, including managing land acquisition, development, and marketing for a division of a national homebuilder. During law school, Steinhoff held two internships at the U.S. District Court for the District of Colorado. He previously served as an officer in the United States Army with tours in Iraq and Afghanistan. Rob is a 2017 graduate of CBCA's Leadership Arts program.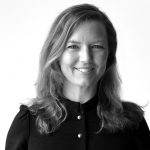 Martha Weidmann
Co-Founder and Chief Executive Officer, NINE dot ARTS
Martha Weidmann serves as NINE dot ARTS' Co-Founder and CEO where she leads the firm in business development, strategic planning and financial forecasting. She is a guiding force in shaping the company's unique approach to art advising and has helped to set the standard in how businesses and artists connect.
Weidmann's major projects include The Colorado Convention Center, The Crawford Hotel at Denver Union Station and the Town of Avon. Her volunteer experience includes the Public Art Selection Panel for Denver Union Station, PechaKucha Denver and Downtown Denver Partnership, among others. Prior to co-founding NINE dot ARTS in 2009, Weidmann worked as a gallery manager with Walker Fine Art and as an art consultant with McGrath & Braun.
Born and raised in Mobile, Ala., Weidmann moved to Colorado shortly after the close of the 20th century to study communications and fine arts at Colorado State University. She holds a BFA in photography, a BA in communications and certificates in Italian art, language and wine from the Lorenzo de Medici Institute in Florence, Italy.