Story Spotlight – The Ripple Effect and Denver Film Society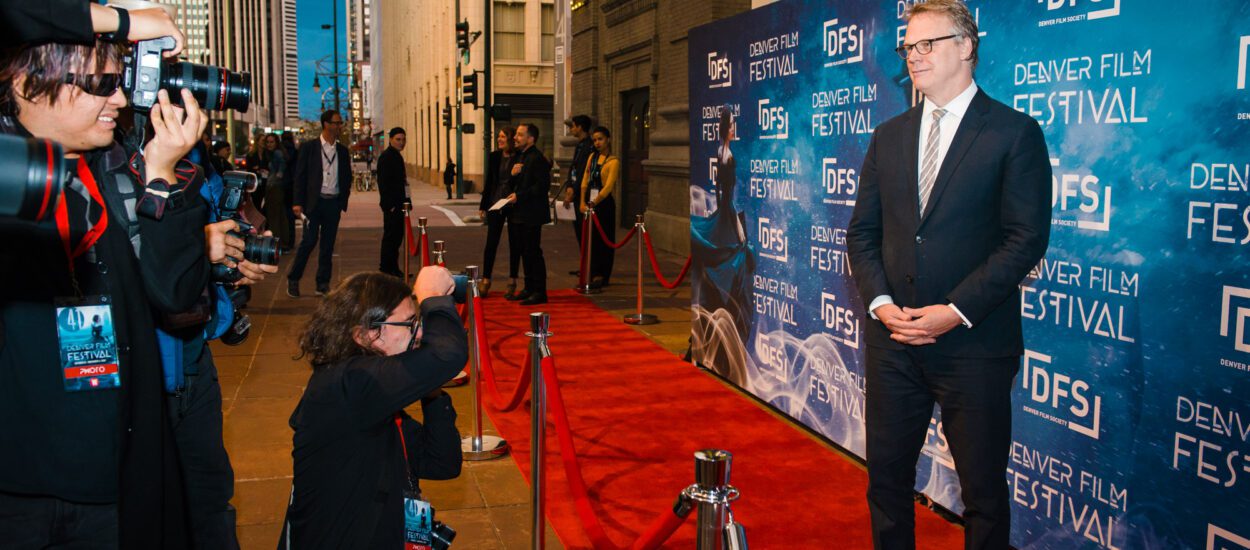 CBCA's 2018 Economic Activity Study of Metro Denver Culture reports on a variety of financial and social metrics. It can be hard to imagine the full impact of even one institution, let alone a seven-county ecosystem of arts, cultural and scientific nonprofits.
When communicating economic activity in the arts, consider the ripple effect. For every dollar spent by an audience member, a series of indirect spending is unleashed. That can range from gas for your car, paying a babysitter, grabbing dinner before the show, or staying in a hotel room.  Direct and indirect spending from audiences reached $946 million in 2017, which was a 9% increase over 2015.
This ripple effect is also seen on the operational side. Arts, cultural and scientific organizations need to cover costs of programming, educational activities and events, which in turn injects money into our local economy and provides more opportunities for engagement. The ripple effect from direct and indirect operating expenditures totaled $930 million in 2017, up 8% over 2015.
For many organizations, personnel is one of the largest operational costs. While CBCA was proud to report a record-breaking number of jobs in the arts sector (11,820), it's important to highlight the impact of volunteers. There were nearly 50,000 volunteers in 2017 that contributed about two million hours of service. That equals an additional 908 FTEs and a value of $50 million in donated hours (based on Independent Sector's value of volunteer time for Colorado 2017).
CBCA reached out to Denver Film Society to help animate some of these metrics and put them into real-life context.       
Story Spotlight
The Denver Film Society (DFS)'s mission is to develop opportunities for diverse audiences to discover film through creative, thought-provoking experiences. Since 1978, DFS has worked to promote film as both an art form and a civic forum. As the only nonprofit theater in Colorado, they're dedicated to engaging both DFS members and the general public in a lifelong relationship with film.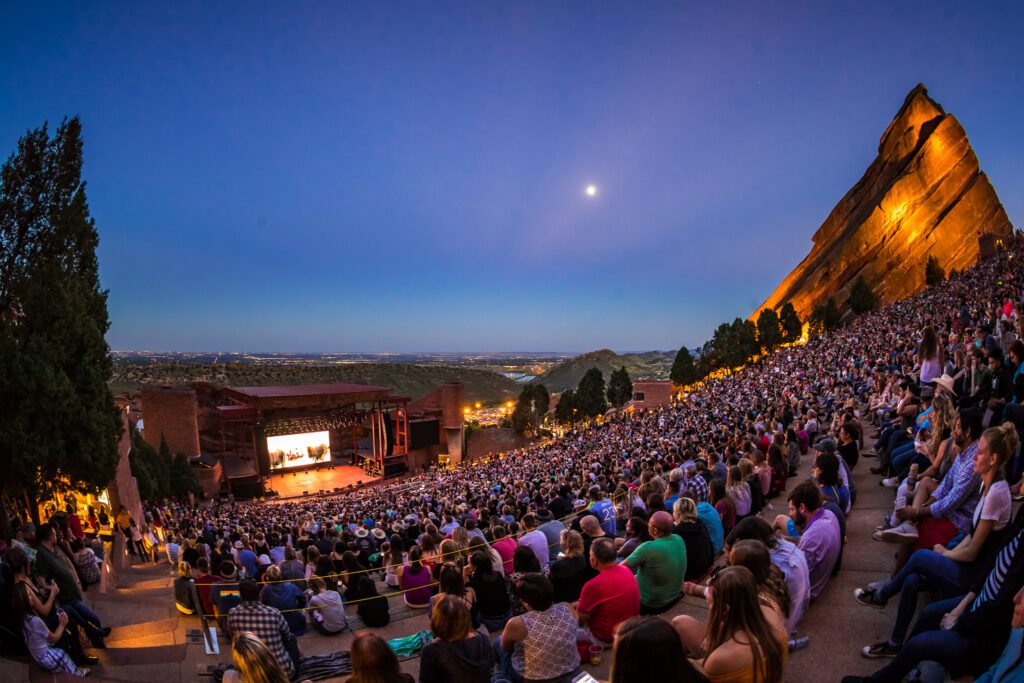 The Denver Film Society operates the Sie FilmCenter, the organization's year-round cinematic home, presents the annual award-winning Denver Film Festival  and a series of niche mini-festivals throughout the year. In addition, the Denver Film Society produces the popular summer movies series, Film on the Rocks at the iconic Red Rocks Amphitheater.
In 2018, the Denver Film Society showcased over 800 independent feature films, hosted over 200,000 attendees, and grew their membership base by 14.5%. They also partnered with over 100 community-based organizations, worked with over 3,500 students from 110 schools, and partnered with over 200 artists, filmmakers, actors and other industry professionals.
As one might imagine, audience spending in the form of ticket revenue is an important income stream for DFS.  In 2018, ticketing revenues exceeded $2.15 million, which is an increase of 44% over 2016. Attendees continued the trend of purchasing tickets for more focused programming at DFS. For example, their Women+Film Festival program continued significant growth with a 76% increase in ticketing revenue, which is a 70% increase in average revenue per screening.
Think about the last time you went to the Sie FilmCenter. Did you only buy a ticket? Close your eyes and you can still smell that popcorn and taste that cold beverage.  In 2018, concessions yielded an additional $129,600 and the Sie FilmCenter's bar, the Henderson Lounge, generated another $118,250.
"Denver Film Society is the perfect partner for Lyft because they too represent and attract a cool and fun audience that is highly engaged in the Denver community. DFS has some of the best programming in the city and we couldn't be happier to provide transportation to and from all of their events." – Gabe Cohen, General Manager, Rockies Region – Lyft
Furthermore, the Sie FilmCenter is conveniently located near the intersection of Colfax and York in Denver's City Park neighborhood. It's next to the popular Tattered Cover bookstore, Twist and Shout record shop and restaurants like The Goods and The Chocolate Lab.  DFS has had a lot of success driving audience growth over the years with sponsors and partners who engage with their audiences, including everything from Lyft when they first launched into the market to local dispensaries such as Good Chemistry.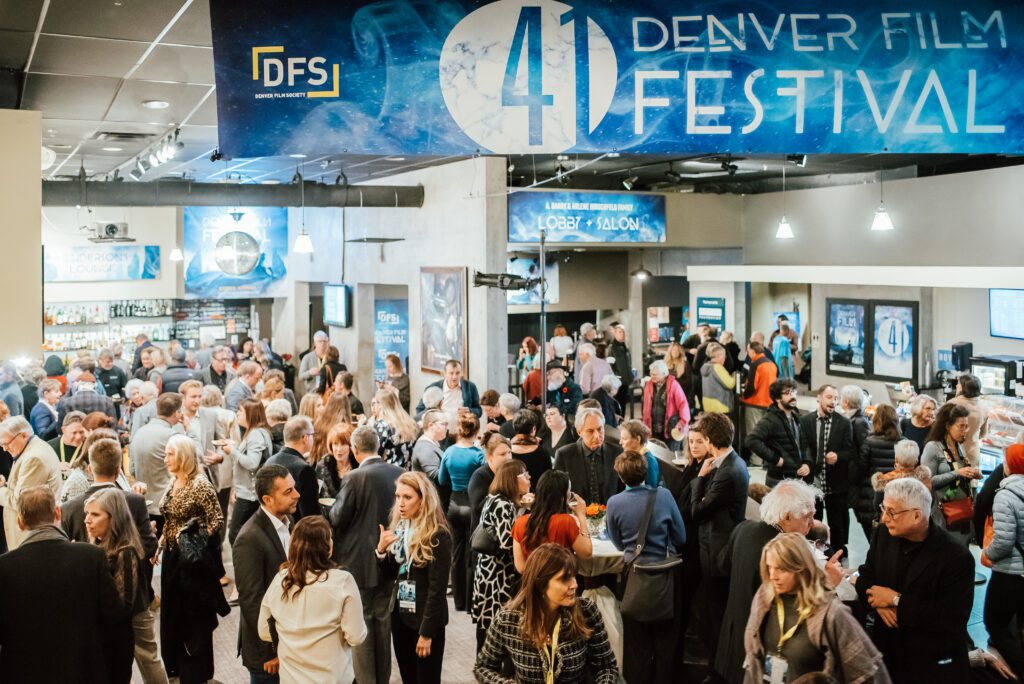 DFS had over 20 full-time staff members during 2018. In addition, DFS contracted over 200 other employees throughout the year, including over 140 during the Denver Film Festival alone. As a large event-based organization, they couldn't make all of their programs successful without the help of a large number of volunteers dedicating their time to an organization and mission they believe in. They had over 800 active volunteers who contributed over 7,500 volunteer hours in 2018.
On the Horizon
Going into their 42nd year, the Denver Film Society still has a lot of room to grow. Over the last three years they have seen steady growth in ticketed programs and niche festivals. DFS looks forward to continuing to build a diverse audience and to work with partners around the community to provide support and guidance to build impactful programs year-round.
The Denver Film Festival has seen tremendous growth in the last three years from ticket revenues increasing by 39% from 2016 to growing their programming selection to include partner cultural events, virtual reality (VR) and immersive experiences. For example, in partnership with Denver Arts & Venues and the McNichols Civic Center Building, they were able to bring in over 10,000 attendees to the DFF Festival Annex. The Annex is the Hub of the Denver Film Festival where they host VR, cafés, art installations, cultural events, panel discussions and more. In 2018, the Denver Film Festival curated a program of over 16 VR and immersive experiences during the 12 days of the Festival. They will be expanding the program again in 2019 and hope to become a leader in VR and immersive exhibitions nationwide.  
Summary
The Denver Film Society is a terrific example of the financial and social ripple effect created by cultural organizations in the region.  Every film screening, workshop or international festival is an opportunity for attendees, staff and volunteers to grow that impact.