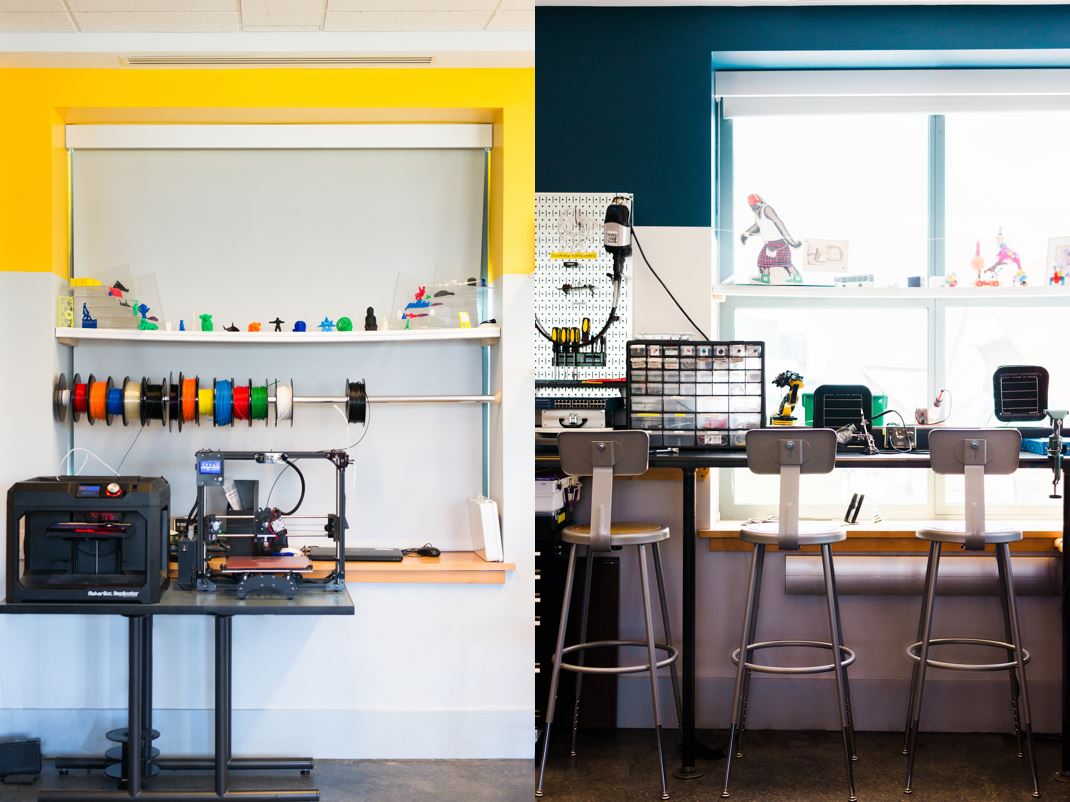 A familiar fall chill has returned to the air… so join your fellow Leadership Arts graduates as our 2017 "Tour through the Elements" concludes by celebrating lofty and novel ideas.  From the tippy-top of the Denver Public Library in their 7th floor art gallery, we'll learn about the library's inspiring ideaLAB. Sparking creativity and tapping into that good ol' DIY spirit, the ideaLAB is a makerspace in which you can indulge your digital dreams (or at least learn more about how to bring them to life).  Up in the gallery, we'll get to try our hand at some interactive activities and get our creative juices flowing. As always, there will be plenty of time to mingle over unique bites and beverages.
This is the fourth event in the 2017 LAAN Event Series. These quarterly events are designed to keep graduates of Leadership Arts connected to each other, to CBCA and to unique opportunities in our cultural community.
Stayed tuned for the announcement of the 2018 LAAN Events Series.