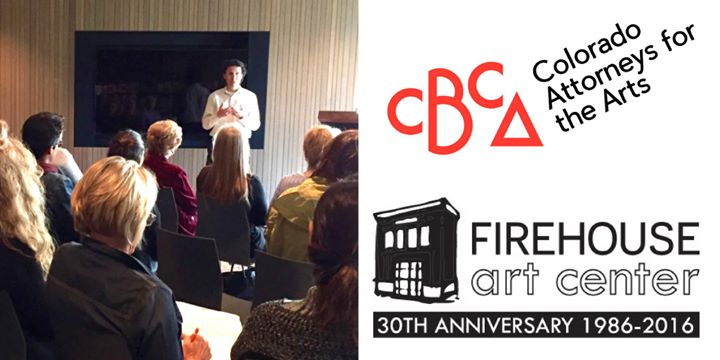 Colorado Attorneys for the Arts (CAFTA) is excited to partner with the Firehouse Art Center to present their 3rd Artist Development Series workshop, Sign on the Dotted Line: What to look for and avoid in contracts for creative work.
This will be an interactive conversation about why artists need strong contracts for their creative endeavors. We'll provide information on what to look out for and red flags to avoid. This presentation will have a particular focus on intellectual property protection, marketing, advertising, media and licensing.  Our speaker will be sports and entertainment attorney Brian Michael Cooper, Partner at Lewis Brisbois Bisgaard & Smith LLP
Brian Michael Cooper
Partner, Lewis Brisbois Bisgaard & Smith LLP
Mr. Cooper's practice is focused on Sports and Entertainment law. Mr. Cooper has represented athletes, leagues, recording artists, record companies, and entertainment production companies on various intellectual property matters, including the review of software licenses, digital rights agreements, and the defense of artists and producers in copyright infringement actions. As a sports attorney and advisor, Mr. Cooper has also negotiated player contracts, product endorsement agreements for athletes and manufacturers; sponsorship agreements for teams, leagues, and corporations; event management agreements; licensing and apparel agreements; arena and training facility leases; content and distribution agreements; and operating agreements.