Legal and HR Considerations for Returning to Work
The Covid-19 crisis poses complex challenges for employers who wish to re-open and call employees back to the workplace. Join us for a dialog between Employers Council professionals Melanie Daly, Attorney, and James McDonough, HR Research Consultant, to examine compliance responsibilities, operational  practicalities and workplace culture considerations.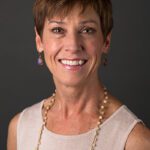 Melanie Daily, Esq., SPHR
Manager of Employment Law Training, Employment Law Services, Employers Council
Melanie Daly is a staff attorney in the Employment Law Services department at Employers Council. She worked as an attorney for Employers Council from 1994 to 1998 and later became a business owner, human resources manager, and then Chair of the State Personnel Board for five years. Melanie rejoined Employers Council as a workplace investigator in 2016, returning to a staff attorney role in 2018. Melanie assists members with employment law issues and represents them before state and federal agencies. Melanie received her bachelor's degree from the University of Wyoming and her law degree from the University of Denver Sturm College of Law. She holds the SPHR certification and is licensed to practice law in Colorado.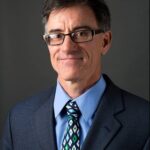 James McDonough
HR Research Consultant, Member Engagement, Employers Council
James McDonough, Denver native, loves hiking and camping in the mountains with his family, cycling, and the local arts scene. A graduate of the University of Colorado-Boulder, James has worked in the public sector with workforce development and higher education, and in the private sector in HR and business management. As an HR Research Consultant with Employers Council, he writes guidance articles and leverages experience and research to consult with employers on their practices. James conducts presentations and trainings on HR compliance, organizational effectiveness and business management topics to support Employers Council members in becoming "Effective, successful employers".
2020 Advancing Creatives Support