Arts + Wellness Forum: Health Equity and Accessibility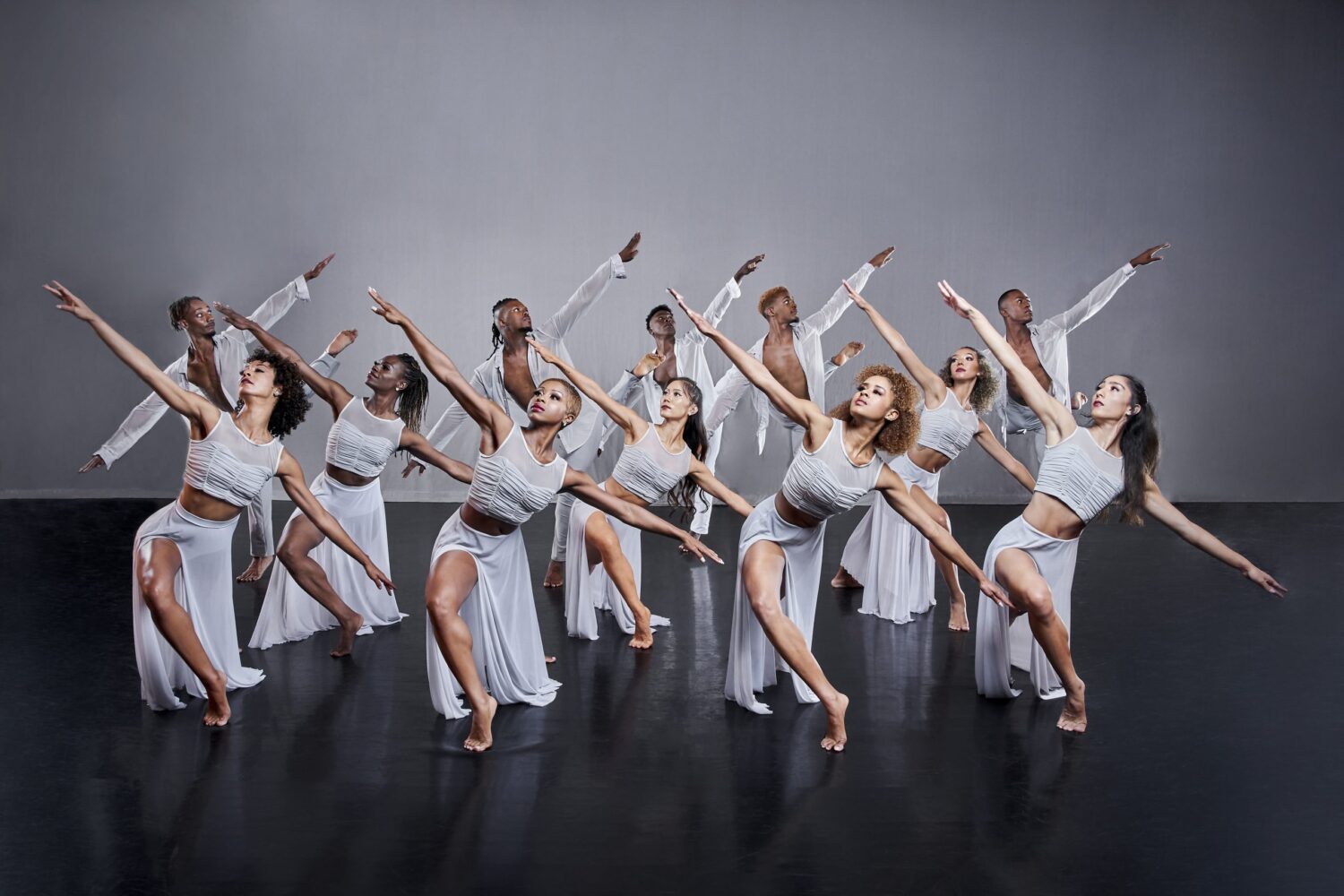 Health equity is achieved when every person can access and attain their full health potential. This can only be realized through creative solutions, initiatives, and policies. The arts are a unique tool to break down barriers, reach historically marginalized communities, provide access to creative interventions, and foster individual well-being and healthier communities. Several local arts and community organizations working at the intersection of art and health equity will further inform this conversation and inspire future collaborations.
Speakers:
Moderator: Jeannie Ritter, VP/Mental Health Ambassador, Mental Health Center of Denver
Event Agenda:
4:30 – 5:10 Networking and Colorado's Health Capitol Open House

Seasonal hors d'oeuvres provided by Footers Catering. Complimentary beer, wine and kombucha
Tour and showcase of Colorado's Health Capitol and various tenants

5:10 – 5:20 Welcome and Sponsor Remarks
5:20 – 5:40 Speaker Presentations
5:40 – 6:10 Panel Discussion and Q&A
6:10 – 6:15 Closing Remarks
6:15 – 6:30 Networking and Conversations (and dessert!)
COVID Regulations and Considerations
In order to protect your health and the health of our community, CBCA has implemented the following safety protocols for this event, which may be updated in accordance with CDC, state and local recommendations.
All attendees in person must by fully vaccinated (i.e., have completed the full course of COVID-19 shots 14 days before attending), and must provide proof of vaccination along with their photo ID at the door (i.e., original or photo of CDC vaccination card, copy of Colorado CIIS vaccination record, or myColorado app).  Persons who are not vaccinated may attend by bringing proof of a negative COVID-19 test taken within 48 hours of the event start time.  Masks will be worn by attendees when not actively eating or drinking and attendees should socially distance to the extent possible. If you have any questions on these policies, please contact CBCA at main@cbca.org.
This event is part of CBCA's ongoing Arts + Industry Forum Series.  All three forums in 2021 will all be centered on the theme of wellness. The May forum will focus on Resiliency for Healthcare Workers through the arts; August will be an interactive forum focused on Self-Care and Mental Health; and November will be centered on Health Equity and Accessibility in and through the arts.
Jim Garcia
Chief Executive Officer and Founder, Tepeyac Community Health Center
Jim Garcia, founded Clínica Tepeyac (recently renamed Tepeyac Community Health Center) in 1994 and assumed the position of CEO in 2011. He brings more than three decades of executive management and leadership experience in community health, education and human services programs. Prior to becoming Tepeyac's CEO, he was a member of the executive team at Denver Health and Hospitals, where he provided operational support for all of the community health centers. He later served as the site director for Making Connections Denver, a ten-year initiative of the Annie E. Casey Foundation, designed to promote school readiness and economic self-sufficiency in four low-income Denver neighborhoods. He has served, and continues to serve, on numerous boards and committees, including the Colorado Community Health Network, the Denver Department of Public Health & Environment, and Healthier Colorado. Jim holds a BA from Regis University, and an MPA from the University of Colorado at Denver. Jim recently received the Dr. Gary VanderArk "Health Equity Champion - Lifetime Achievement Award" from the Center for Health Progress. The award was named after Dr. Gary VanderArk, who dedicated his life's work towards promoting health equity for the medically underserved. This award honored Jim for his decades of work in service to Colorado's Latino community and promoting health equity on behalf of all Coloradans.
Jim was born in Albuquerque, New Mexico and is married to Gloria Padilla de Garcia. They have two children – Lucas Santiago Garcia and Sofia Margarita Garcia.
Tohbias Juniel
Director of Advocacy | Engagement | Wellness, Cleo Parker Robinson Dance
Tohbias Juniel is a Denver-born musician, educator, arranger, entrepreneur, and proud DPS graduate of the Denver School of the Arts. In recent years Tohbias has co-developed international education programs in South America, Central Europe, and North America while also traveling as a U.S. Ambassador of arts and education for the United States Bureau of Educational and Cultural Affairs. Past destinations have included China, Japan, Canada, Ireland, Germany, and Papua New Guinea, seeking commonalities and growth within international performing arts, pedagogy, practices, and language.
In 2013 Tohbias joined the music faculty at San Diego State University as the director of marching percussion studies. While at SDSU, Tohbias implemented a culturally-considerate curriculum designed for max inclusion and optimum efficacy. This work included students and faculty members of SDSU's School of Health and Kinesiology. They collectively were able to build an assessment program able to evaluate the mental and physical aptitude of a given student allowing for measurable data to factor into one's overall evaluation of productivity in and out of their artistic discipline(s). Prior to his university teaching appointment, Tohbias worked in K-12 education and curated elementary outreach programs alongside licensed clinical professionals for students with consistent patterns of behavioral concerns.
Today, Tohbias has chosen to focus on the unifying efforts of organizations and community leaders who work to improve the livelihood and accessibility for all. His pursuits of excellence have brought him to Cleo Parker Robinson Dance, where he's been able to champion the necessary and timely work of the Arts Alliance for Health Equity. Learn more about this and other exceptional work being conducted at www.MovingAHEADCO.org.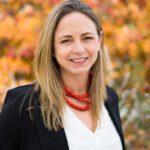 Jules S. Kelty
Executive Director, Focus Points Family Resource Center
Jules joined Focus Points Family Resource Center as Executive Director in the spring of 2018 with more than a decade's experience in the nonprofit sector, specializing in nonprofit management and fundraising. As Executive Director at Focus Points, Jules' visionary leadership guides the direction of comprehensive programming through community education, workforce development, family support services and three social enterprise programs. Through embedding the principles of diversity, equity, and inclusion in all of Focus Points work, under her leadership, a 2-year Health Equity plan was created, and DEI committee began. Jules believes in leadership that is informed by community, which is why she launched the Community Advisory Committee, implemented official Board policies regarding annual board slates, and embraced a new hiring model to reduce barriers to employment.
Jules is also an adjunct professor at the University of Denver and teaches courses on financial management, development, and communication strategies. Previously, she was a fundraising professional at Rocky Mountain MS Center and the American Red Cross CO/WY and taught with Denver Public Schools for seven years. Jules holds a master's degree from the Korbel School of International Studies at the University of Denver and is a graduate of the 50 for Colorado leadership program. Having grown up overseas, Jules has lived or traveled in West Africa, Ethiopia, Mexico, Bolivia and parts of Europe and Asia. She also speaks French and Spanish. Outside of work Jules spends time with her family and blue heeler, Bean, who is somewhat of a celebrity in the neighborhood. Jules finds joy in knitting, hiking, weightlifting, and gardening.
Damon McLeese
Executive Director, Access Gallery
Working at the intersection of art, ability, and disability Damon McLeese is a speaker, trainer, activist, and community artist. Specializing in unlocking the creative power of people regardless of their background, belief, or experience in creativity. Whether in a corporate setting or in the classroom, Damon's collaborative approach bridges the gap between creativity and community. Damon creates projects that force us to look at creativity, ability, and disability in very different ways. Projects as diverse as a photography project for people who are blind, a street art project for people with Alzheimer's and has developed a corporate art program made by people with disabilities.
Damon has been the Executive Director of Access Gallery for 20 years and was the recipient of the 2019 Bonfils Stanton Arts and Society Award, the 2017 Governors Award for Leadership in the Arts, 2014 Mayor's Award for Innovation in the arts and was a speaker at the 2016 Tedx Mile High event.