Colorado Arts Action Day: Take Action to Ensure Arts through it All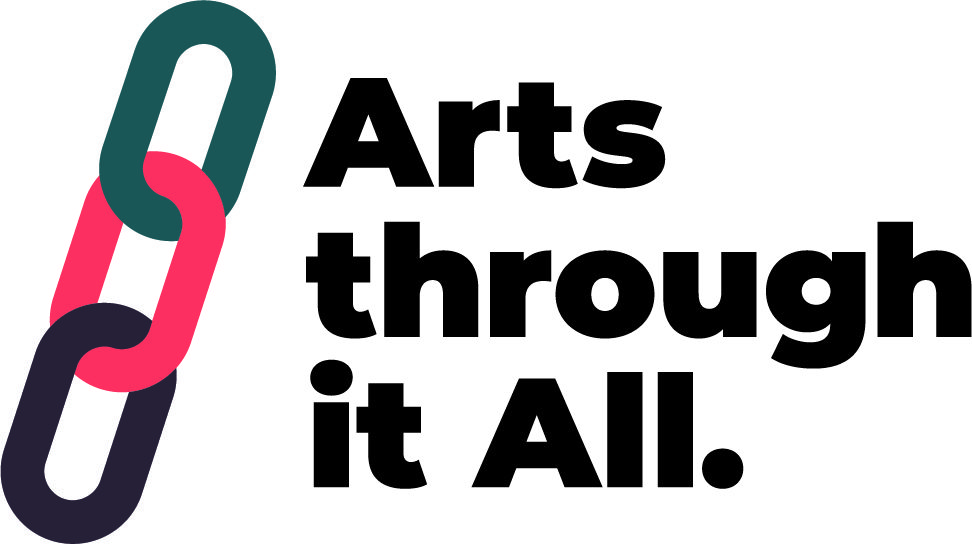 In these times of unrest and uncertainty, the arts provide comfort and connection. The arts offer healing and hope. The arts generate jobs and economic activity critical to our financial recovery.
TODAY, Colorado's arts and creative industries need your help.
Congress is currently negotiating several pieces of legislation that can either provide a vital lifeline of support, or shutter some of our most valuable venues and institutions. Time is running out and your voice can make a difference.
Leaders, advocates and voters across Colorado are banding together today, August 6, 2020, to make sure our elected officials know how important the arts are to our state and our country.
Join us in Colorado's Arts Action Day TODAY.
---
What is the impact?
In Colorado, arts and cultural production in the creative industries accounts for $15.6 Billion and 4.5% of the Colorado economy, contributing 103,401 jobs, which is more than mining or transportation (US Bureau of Economic Analysis and the National Endowment for the Arts, 2017).
From a study commissioned by Colorado Creative Industries, our state arts agency, it is estimated that the state's creative sector will lose approximately 59,588 jobs and $2.6 Billion in sales revenue between April and July 2020 due to the COVID-19 crisis. This four-month period of estimated losses will contract the region's creative economy by 31% in terms of employment and 8% in annual sales revenue. Learn more about the City of Denver's Creative Economy and Initial Impacts of the COVID-19 Crisis.
Colorado's music industry alone is conservatively estimating a 51% loss in total employment for that four-month period. Learn more about Initial Impacts of the COVID-19 Crisis on the Music Industry in Colorado and the Denver Metro Region.
Americans for the Arts is also tracking the national economic impact of COVID-19 on the arts and cultural sector. Their dashboard is regularly updated and currently estimates $9.1 Billion in total economic loss.
Colorado consistently ranks top in the nation for arts participation, boasting some of the most iconic and unique cultural venues and events.
The loss of earned revenue and employment as a result of the COVID-19 pandemic is severe and relentless. Many organizations are facing permanent closures if financial support isn't provided quickly and comprehensively. Several individual artists and gig workers have been further impacted as jobs in the service industry vanished and unemployment assistance wasn't always available.
---
What can you do?
There are several proposals on the table in Congress right now that have an impact on individual artists, cultural nonprofits and creative businesses, such as:
Extension of the Paycheck Protection Program (PPP)
Forgivable loans for small businesses and nonprofits
Expansion of unemployment benefits and improved guidelines for artists and gig workers
Incentives for tax-deductible charitable giving
Government support for music venues
Funding increases to national arts agencies
Take two minutes and use the links below to easily contact your elected officials!
You can also contact your Senators and Representatives directly via phone, email or social media and share your personal message of impact and support for the arts. Focus on your elected officials, such as Senator Cory Gardner or your House district representative.
Senators Michael Bennet (D-CO) and Todd Young (R-IN) introduced SB 3814 RESTART Act; and Representatives Jared Golden (D-ME) and Mike Kelly (R-PA) introduced a companion bill, HR 7481. The RESTART Act has broad bipartisan support and extends the Paycheck Protection Program and establishes a loan program whereby the Small Business Administration (SBA) shall guarantee loan amounts to certain businesses affected by COVID-19.
Save Our Stages Act
Senators John Cornyn (R-TX) and Amy Klobuchar (D-MN) introduced the bipartisan Save Our Stages Act SB 4258/HR 7806.  The Save Our Stages Act provides SBA grants for independent venues, promoters, and festivals affected by COVID-19 stay-at-home orders. These grants offer at least six months of financial support to keep this vital industry afloat. A survey from the National Independent Venue Association (NIVA) reported that 90% of venues predict they will fold permanently if there wasn't immediate federal relief. Read Senator Klobuchar's op-ed in Rolling Stone about this bill.
Go to saveourstages.com to show support for the RESTART Act and the Save our Stages Act and contact your elected officials.
HEROES Act vs. HEALS Act
The HEROES Act was proposed by U.S. House Democrats in May. Last week, U.S. Senate Republicans released their proposal for the next COVID-19 relief bill – the HEALS Act. Now, crucial negotiations are taking place to find a compromise before the Senate recess on August 8.
The Arts Action Fund from Americans for the Arts has outlined several priorities for the arts sector, which can help guide negotiations to include initiatives and modifications that support the creative industries and arts nonprofits.
Go to the Arts Action Fund's Arts Action Center to read those priorities and contact your elected officials.
Colorado Nonprofit Association has also compiled a list of priorities and requests based on these proposals in support of the broader nonprofit sector.
COLORADO NONPROFIT ASSOCIATION
---
Share! Post! Tweet!
Share #COArtsActionDay on your social media and invite others to get involved. Here are some sample messages and hashtags.
Without immediate federal support, it's estimated that 90% of independent music venues and festivals are facing permanent closure. Help support the #SaveOurStagesAct and #RESTARTAmerica Act at SaveOurStages.com!
Congress is negotiating #COVID relief packages that can either provide a vital lifeline of support for the arts, or shutter some of our most valuable institutions. Time is running out! Contacts your Reps today!
Leaders, advocates and voters across Colorado are banding together today for #COArtsActionDay. Take action to ensure Arts through it All.
Helpful Hashtags and Links:
SaveOurStages.com
artsactionfund.org
@CoryGardner (tag your Senator!)
@SenatorBennet
@ArtsActionFund
@Americans4Arts
@Nivassoc
#SaveOurStages
#RESTARTAmerica
#ArtsAdvocacy
#BeAnArtsHero
#COArtsActionDay
#ArtsthroughitAll
---
Arts through it All
The values we invest in today will determine what we have when this is over. By forgoing ticket refunds, donating to cultural organizations and supporting Colorado artists, you can help ensure we have arts through it all.
Visit artsthroughitall.org to learn more and get involved.