2021 Volunteer Attorney Impact Award

The Volunteer Attorney Impact Award recognizes an outstanding attorney who has provided pro bono legal services to Colorado creatives and advanced CBCA's Colorado Attorneys for the Arts (CAFTA) program.
---

Shirin Chahal
Shirin Chahal is a Partner at the Law Offices of Daniel T. Goodwin, focused on small businesses and creative clients.
Shirin's passion for art and music started at a very young age. She was always drawing and trying new instruments. This interest led her to major in Music in college and embark on a career in the music industry in California. After a few years, Shirin shifted into a legal practice, but knew that she wanted to make sure the arts remained part of her life.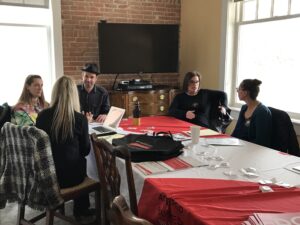 Shirin has been part of CBCA's Colorado Attorneys for the Arts (CAFTA) program almost since the beginning five years ago. She's taken at least one pro bono referral every single year since then. Furthermore, Shirin has given educational presentations on legal issues in the creative industries all over the region, including Fort Collins, Denver and Longmont.
In addition to her volunteer service with CAFTA, Shirin serves on the board of the Boulder County Arts Alliance and the Copyright Society of the USA's Rocky Mountain Chapter.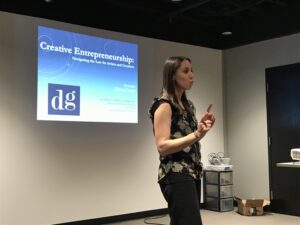 Shirin is dedicated to providing support and education to creative professionals. By sharing her knowledge about intellectual property, contracts and the business of arts, her clients are empowered to make better decisions and grow their artistic careers.
Learn more at danieltgoodwin.com/about-us/shirin-chahal