2021 Award Honoree: Charles Schwab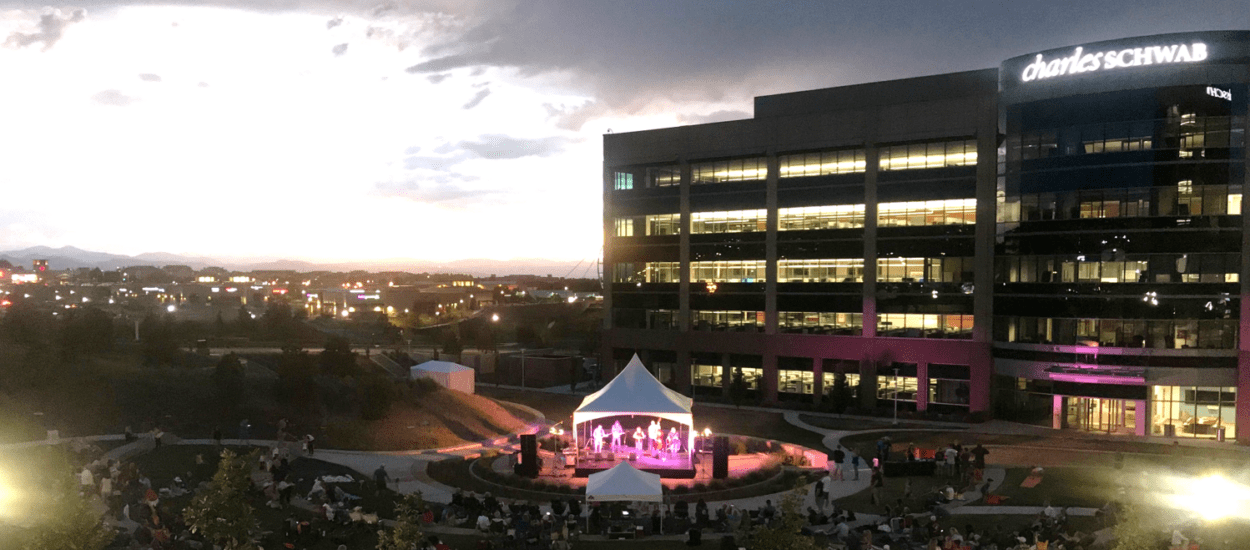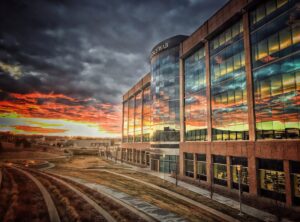 Charles Schwab exists to help people achieve better financial outcomes. Schwab offer clients a contemporary, full-service approach to build and manage their investments, providing investment-related products, services, and sophisticated financial planning that combine the best of what people and technology have to offer.
Schwab, as a national corporation, has a long history and commitment to supporting arts & culture and has been serving Coloradans for many years.  It's part of the company culture to invest in their local communities where their employees live, work and play. In 2015, Charles Schwab made Lone Tree its metro Denver home with an impressive 55-acre campus.  In doing so, Schwab immediately began partnering with the neighboring Lone Tree Arts Center.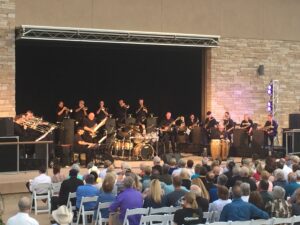 As one of the fastest growing performing arts venues in Colorado, the Lone Tree Arts Center (LTAC) is also making a strong impact in the metro Denver area. Schwab's familiar tagline "Own your tomorrow" takes on additional meaning as a philosophy for how Schwab empowers cultural organizations, including the Lone Tree Arts Center, to innovate and create a future.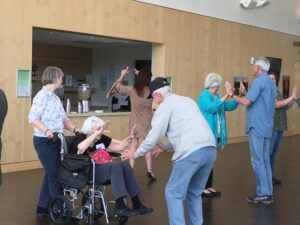 LTAC has been a leader in offering Sensory Friendly productions to serve those with intellectual and developmental disabilities.  Schwab was an early investor in this programming and enabled LTAC to strengthen and nurture this vision, increasing accessibility to the arts. This commitment to inclusivity and the power of the arts as evolved to include SF usher training and the SPARK! program, which engages those with early memory loss and their caregivers.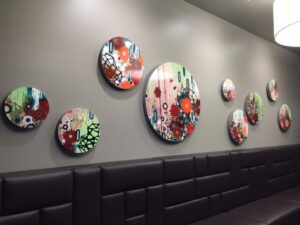 Schwab has also embedded the arts into their Lone Tree campus. They've invested in a comprehensive art collection, featuring numerous local artists. There is also an outdoor amphitheater on premises, which provides creatives opportunities for employee engagement and entertainment.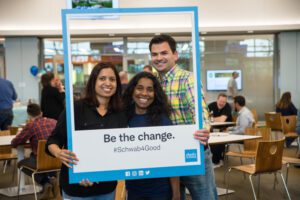 Advancing the arts is integral to the company's identity, and support for arts and culture is built into their corporate culture. Charles Schwab's reputation for community engagement, service and philanthropy is widely recognized and appreciated, and their commitment to the arts intersects many causes that enrich Colorado. Schwab admirably models the philosophy that business success means balancing the financial bottom line while also investing in programs and causes that advance the arts economy and create vibrant communities.
Learn more at schwab.com