2016 Business for the Arts Awards Winners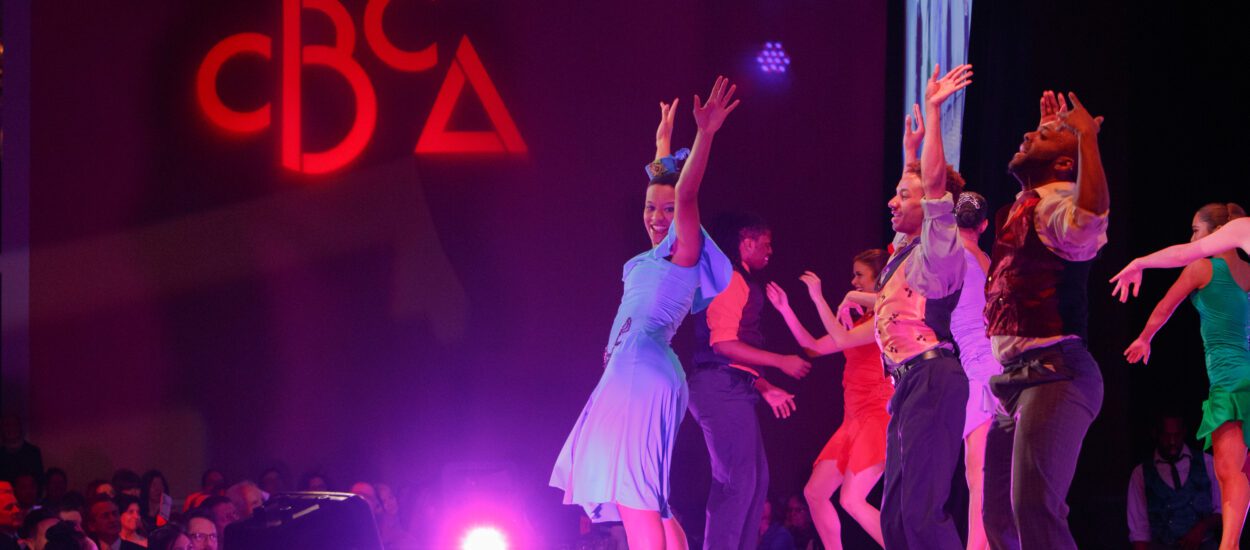 CBCA announced the winners of the 2016 Business for the Arts Awards at their annual luncheon on March 9. This signature event honored companies and individuals for their exemplary partnerships and engagement with the arts, to a sold-out crowd of 700+ arts, business, and civic leaders at the Seawell Ballroom.
"The social and financial impact of the arts on our region is significant. Today, we acknowledge businesses and individuals who work to support this thriving sector of the Colorado economy," said Deborah Jordy, Executive Director of CBCA. "The winners and finalists demonstrate a strong commitment to philanthropy and service. Their work inspires and supports the arts and cultural community of our state and we thank them."
The keynote address was delivered by Jane Chu, Chairman of the National Endowment of the Arts, marking its 50th anniversary this year. "At the National Endowment for the Arts, we believe the arts and creativity have a power to touch and benefit every aspect of our world. Our lives, communities, and businesses are richer and stronger when they're integrated with the arts, as shown by these organizations and individuals we honor here today."
Guests enjoyed pre-entertainment from Denver Chalk Art Festival and Metropolitan State University of Denver's The Substitutes Jazz Quartet and the SCFD Polar Bears. Performances from DCPA Theater Company and DeVotchKa, Arvada Center for the Arts and Humanities, Cleo Parker Robinson Dance and Swallow Hill Music provided inspiring and energetic entertainment during the event.
2016 Business for the Arts Awards Winners
These five winners were chosen from fifteen finalists and announced during the luncheon:
Create Award
Share Denver is a craft/maker space in Denver's Park Hill neighborhood that fosters community through shared skills, peer-led workshops and events.
EY Next Wave Leadership Award
Will Chan uses the arts to aid in the integration of new immigrants and refugees to Denver. Will promotes the holistic power of the arts as a common language and reflection of our diverse community.
Impact Award
Illegal Pete's does more than serve delicious burritos. Through their Starving Artists program and Greater Than Collective record label, they demonstrate a commitment to philanthropy, local music and community partnerships.
John Madden, Jr. Leadership Award
Former Mayor Bob Murphy has been a leader in the rise of the art, culture and the creative economy across Lakewood.
Philanthropy Award
Crestone Mercantile is a major philanthropic player in this rural community and actively involved in their burgeoning creative district.
This years' winners received original digital ink-jet photographs by Colorado's Evan Anderman Photography.
The distinguished judging panel for the 2016 Business for the Arts Awards consisted of:
Bill Marino, Board Chair, 40 West Arts District & Executive Director, Lakewood-West Colfax Business Improvement District
Lisa Rigsby Peterson, Executive Director, Lone Tree Arts Center
Dan Prather, Managing Partner & President, DualDraw & CBCA, Board Member
Kelly Underell, Deputy Director, Colorado Innovation Network
CBCA thanks our generous sponsors who make this event possible. Corporate sponsors include EY, John Madden Company, Arts Brookfield, Delta Dental Colorado, GE Johnson Construction Company, Kaiser Permanente Colorado, Snell & Wilmer, Colorado Educational and Cultural Facilities Authority (CECFA), Metropolitan State University of Denver and Sage Hospitality. Media and in-kind sponsors are CBS4, ColoradoBIZ Magazine, Ligature Creative Group and The Publishing House.