2016 Business for the Arts Awards Finalists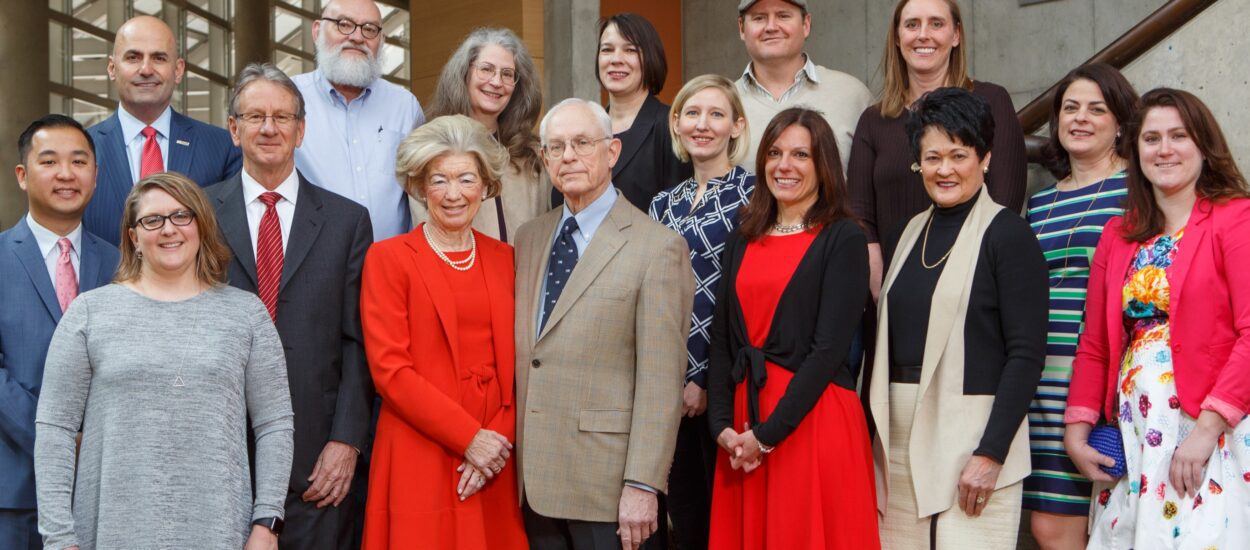 CBCA announces the finalists for its 2016 Business for the Arts Awards, the only statewide event honoring companies and individuals for their exemplary partnerships and engagement with the arts.  CBCA will reveal the winners at its inspiring Annual Business for the Arts Awards Luncheon on Wednesday, March 9, 2016 in the Seawell Ballroom at the Denver Performing Arts Complex.  Over 700 business, cultural and civic leaders attend this arts-infused, high profile event.
"Each year, we are astounded by the diversity and dedication to the arts exhibited by the awards finalists," says Deborah Jordy, Executive Director of CBCA. "We celebrate their achievements by throwing the most entertaining and high-energy luncheon possible. At CBCA, we are proud to continue our 30-year tradition of connecting arts and business to advance Colorado's creative vitality."
2016 Business for the Arts Awards Finalists
Winners will be announced in the following five categories from these fifteen finalists:
Create Award
OZ Architecture is developing new hubs for creativity and innovation in the RiNo Arts District, particularly through INDUSTRY
Share Denver is a craft/maker space encouraging creative individuals through shared skills, workshops and collaborative community events
Steel City Art Works is an artist cooperative in Pueblo actively exhibiting, promoting and expanding the positive impact of the arts
EY Next Wave Leadership Award
Tara Bardeen founded Go Play Denver, which inspires people to fall in love with their city by forming a strong connection to its arts and cultural offerings
Will Chan uses the arts to aid in the integration of new immigrants, refugees and asylees through the Denver Public Library's  innovative programming
Deanne Gertner advances the arts through her board service at Lighthouse Writers Workshop, writing for Presenting Denver and career at NINE dot ARTS
Impact Award
Brookfield has a long tradition of incorporating arts into its buildings with its global initiative, Arts Brookfield, including two towers in downtown Denver
Illegal Pete's promotes, cultivates and integrates the local music scene through their Starving Artist program, recording label and philanthropy
Saint Joseph Hospital uses arts for healing and staff engagement through their extensive art collection and partnerships with local musical groups
John Madden, Jr. Leadership Award
Judy and Newell Grant's lifetime support of the arts extends to the Central City Opera, Denver Botanic Gardens and many more cultural organizations
Kimberlee McKee spearheaded the creation of the Downtown Longmont Creative District, inspiring cross-sector partnerships and vitality through the arts
Former Mayor Bob Murphy has been a leader in the rise of art, culture and the creative economy across Lakewood over two decades of public service
Philanthropy Award
Crestone Mercantile is a major philanthropic player in this rural mountain community and actively involved in their burgeoning creative district
Ent Federal Credit Union demonstrates their arts support in Colorado Springs with UCCS' new Ent Center for the Arts, which will be a cultural asset for the whole region
U.S. Bank's commitment to corporate giving in the arts is broad and deep through grants, sponsorships, employee volunteerism and advocacy
The distinguished judging panel for the 2016 Business for the Arts Awards consisted of:
Bill Marino, Board Chair, 40 West Arts District, and Executive Director, Lakewood-West Colfax Business Improvement District
Lisa Rigsby Peterson, Executive Director, Lone Tree Arts Center
Dan Prather, Managing Partner & President, DualDraw
Kelly Underell, Deputy Director, Colorado Innovation Network
CBCA thanks our generous sponsors who make this event possible. Corporate sponsors include EY, John Madden Company, Arts Brookfield, Delta Dental of Colorado, GE Johnson Construction, Kaiser Permanente Colorado, Snell & Wilmer, CECFA, Metropolitan State University of Denver and Sage Hospitality. Media and in-kind sponsors are CBS4, ColoradoBIZ Magazine, Ligature Creative Group and The Publishing House.