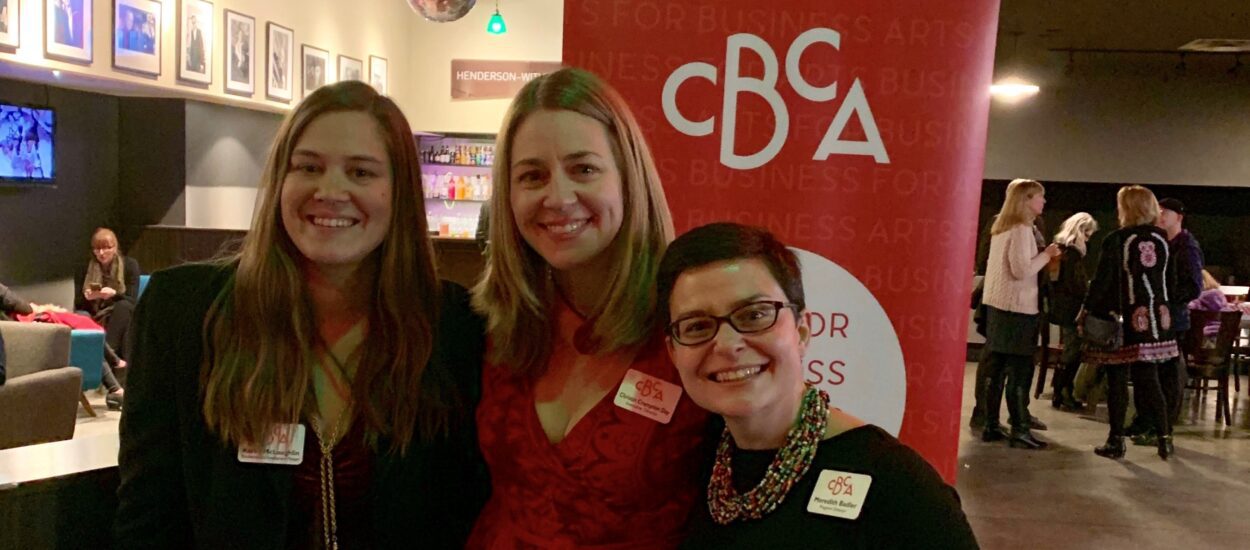 As I reflect on the past year, we have much to be thankful for in 2019.  It was a milestone year for CBCA in many respects, including record-breaking growth in membership, Board of Directors, fundraising, programming, events and overall impact.
Here are 19 reasons why 2019 was a pivotal year for CBCA: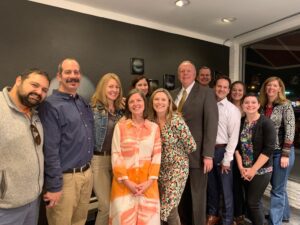 1. CBCA Board of Directors and staff completed a five-year strategic plan for 2020-2025
2. We updated CBCA's Vision statement to reflect the evolution of the organization: CBCA envisions a Colorado where arts and business are integrated to catalyze and build strong and vibrant communities
3. CBCA's Diversity, Equity and Inclusiveness Task Force thoughtfully engaged in community and stakeholder conversations that lead to the adoption of the organization's first inclusivity statement: As an organization that respectfully lives at the intersection of arts and business, we are on a journey toward building community and belonging for all. We commit to an inclusive and equitable approach to everything we do. We believe that appreciating individuals with different backgrounds, identities and experiences fosters growth for everyone.
4. CBCA membership has grown to the highest in the history of organization surpassing 220 members from 25 diverse industry sectors and adding five new Patron members (a 28% growth overall in new members in 2019)
5. CBCA's Board of Directors grew to 26 individuals in 2019 with 100% board participation in annual giving
6. Continued growth in volunteer engagement through CBCA's several organizational and program committees
7. Began investing in new and expanded programs and events, including more professional development training opportunities for artists and creatives, led by the strategic efforts of CBCA's Program Director Meredith Badler (who celebrated six years with CBCA in July 2019!), as well as the contributions of the Board of Directors, Marketing & Events Committee, and various program committees
8. Growth in development and fundraising efforts, including diversified revenue, increased grant funding, and the launch of an individual giving program lead by CBCA's Membership & Development Manager Karlie McLaughlin (who celebrated one year with us in October 2019!), as well as the collaborative efforts of CBCA's Development Committee and Board of Directors
9. Most successful Colorado Gives Day in the organization's history; we surpassed our $10,000 goal to raise over $17,000
10. Sold out annual Business for the Arts Awards event 6th year in a row. The 2019 awards luncheon was the most successful fundraiser to date, helping to support all CBCA programming throughout the year
11. Partnered with cultural and creative organizations to curate 14 unique arts experiences for CBCA members through the Night At… program (the largest number of member events hosted in one year and our first member event held in Colorado Springs), as well as a Patron member event with an exclusive tour of the Denver Art Museum's exhibition, Claude Monet: The Truth of Nature
12. The 2019-20 Leadership Arts cohort is tied for largest in program history with 56 participants and $7,100 in scholarship funds awarded
13. Held quarterly events for the Leadership Arts Alumni Network (LAAN) with more continuing education and ongoing networking opportunities
14. CBCA's Colorado Attorneys for the Arts (CAFTA) program made over 35 referrals to connect artists with pro bono legal help and provided17 workshops, including three Art + Law workshops for creatives and attorneys in the Colorado Certified Creative Districts of Greeley, Crested Butte and Colorado Springs. The roster of volunteer attorneys registered with CAFTA grew to over 100 throughout the state
15. Expanded the number of CBCA's Arts + Industry Forums to quarterly events in 2019, examining the unique intersections of the arts with four industry sectors – healthcare, outdoor recreation, impact investing and energy
16. Increased community education efforts through speaking engagements with a variety of arts, business, civic and government entities to highlight data from CBCA's latest Economic Activity Study of Metro Denver Culture, as well as developed a new presentation on how Art is Smart for Business that advocates for greater business engagement and support of the arts throughout Colorado
17. Continued to grow CBCA's advocacy efforts in the metro area and state through initiatives of CBCA's Advocacy Committee, including drafting letters of support for various regional planning and economic initiatives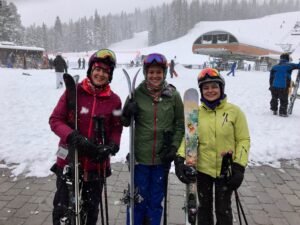 18. Convened a special 35th Anniversary Committee and initiated planning for a 35th anniversary celebration event for CBCA in 2020 (more to come…)
19. To commemorate an industrious, rewarding and successful year, CBCA staff celebrated with its first-ever ski outing on a gorgeous powder day in December 2019 (Bravo team!)
As I approach my third year at CBCA, and we look forward to 2020, our 35th anniversary, I sincerely want to thank our amazing team, all of our members, sponsors, Board of Directors, committee volunteers, partners and stakeholders for all your talent, time and treasure. I'm tremendously proud of the growth in collaboration, engagement, resources and continued progress toward achieving even greater impact on behalf of artists and creatives, business and our economy, and the cultural vitality and strength of Colorado communities. I especially want to thank our outgoing Chair of the Board Mark Davidson for his steadfast leadership and countless contributions over the past five years as Chair and nine years (and counting!) on the board. I also want to welcome our incoming chair, Chris Ross, whom I'm eager to work in partnership with as we embark on executing our five-year strategic plan. Finally, I want to wish you happy holidays and thank you for making 2019 a stand-out year for CBCA and those we serve.
With gratitude,
Christin Crampton Day
Executive Director
Colorado Business Committee for the Arts (CBCA)