Story Spotlight – Building Up the Arts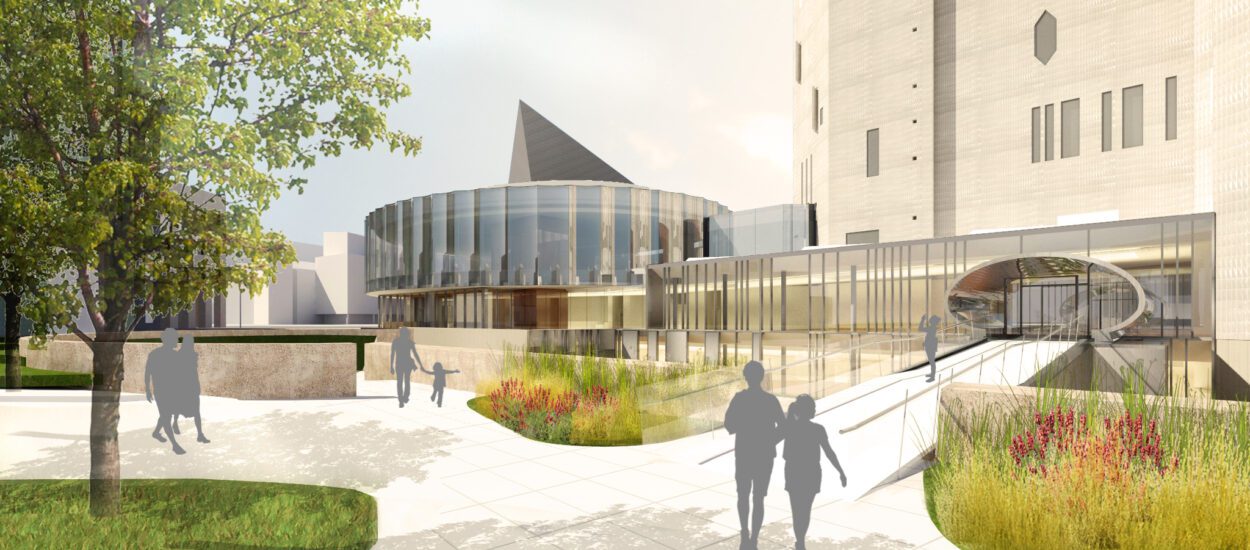 The CBCA's 2018 Economic Activity Study of Metro Denver Culture revealed a 40 percent increase in capital spending in the Colorado arts sector between 2015 and 2017. That means more than $77 million has been invested in long-term assets, such as buildings or physical resources that will enrich the arts and culture in Colorado for decades to come.
After releasing the 2018 study, CBCA made it a goal to bring these statistics to life. The truth is that these facts and numbers are living and breathing around us every day – from the museums you drive by, to the performers you can't wait to see, to the education your children receive at school. Here's just one of those stories.
Story Spotlight
We recently caught up with Christoph Heinrich, the Frederick and Jan Mayer director of the Denver Art Museum, as well as Mariner Kemper, chairman and CEO of UMB Financial Corporation, and John Mastro, senior vice president of commercial loans for UMB Bank in Colorado, to showcase how capital spending is improving Denver's art scene and economy.
The Denver Art Museum is one of the largest museums between Chicago and the West Coast. It's also one of the Top 10 most attended U.S. encyclopedic art museums in the world and has one of the highest youth attendances, according to the Association of Art Museum Directors. Inside its walls live works of art like Monet's Water Lilies and one of the world's most renowned collections of American Indian art. As many who live here already know, the Denver Art Museum is a cultural destination and real-world example of how the arts can impact an economy and city.
In 1971, the museum opened the North Building by Gio Ponti. When it opened, it was viewed as an unprecedented and startling architectural form. Fast forward nearly 50 years and the North Building is currently undergoing a massive renovation that will total $150 million.
"This renovation will allow us to finally realize Gio Ponti's original vision for the building, while also ensuring that our facilities are able to provide the widest public access and world-class visitor experiences the museum has become known for," Heinrich said.
The North Building renovation will expand the museum's ability to serve the community, welcome guests to Denver and preserve art from around the world for generations to come.
When discussions of financing the North Building project began, UMB Bank was one of many in the community who wanted to support the project. A long-time contributor to the arts, UMB Bank was a natural fit to help the museum renovate one of its signature buildings and bolster the local economy with an enhanced space.
"Denver is my home – and home to many of our associates at UMB Bank," Kemper said. "Supporting the arts is just one way we can add to our community's social and cultural experience. The Denver Art Museum is one of our city's most valued institutions, and we are proud to support its growth and development."
UMB worked closely with the Denver Art Museum to design attractive and creative financing for the museum's $150 million project in the form of a $47 million private placement revenue bond issued through the Colorado Educational and Cultural Facilities Authority (CECFA).
"Given the incredible fundraising power of the art museum, we were able to think outside the box and quickly execute on strategies to help move the North Building project forward," Mastro said. "Throughout the process, we worked closely with the Denver Art Museum to create unique financing that worked for them and allowed them to move forward with a structure that would set them up for long-term success."
Do you have more examples of how capital expenditures are improving the arts and culture scene in Colorado?  Tell us how these investments in our buildings, museums and infrastructure are making Colorado a richer, more vibrant community by sending us a note at main@cbca.org.
Learn more about CBCA's 2018 Economic Activity Study and how the arts are making a positive impact on Colorado.