Member Highlight: Pinnacol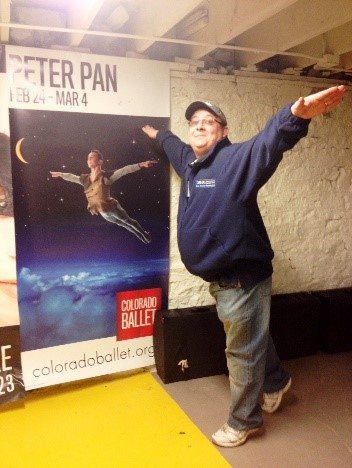 Longtime CBCA member company, Pinnacol Assurance, established 100 years ago as the assured source of workers' comp coverage for Colorado companies, is dedicated to giving back, too. Today, more than 600 employees strong who, beyond being skilled at their jobs, volunteer and contribute to help make Colorado such a great place to live, work and grow a business. They are committed to training employees to be effective community leaders. They are supporters of CBCA's Leadership Arts program, having sent 18 of their people to through this content-rich training. One recent graduate said:
"Through my experience in the CBCA Leadership program, I developed a deeper appreciation of the art community in Denver and found new avenues to offer my time and experience to those local organizations I wish to support and be a part of. The program has given me the knowledge and skills to be an integral part of the non-profit leadership and help drive membership, operations, strategic planning, and stewardship…I have created new friendships and connections through the networking opportunities and gained invaluable skills that I will take with me throughout my professional career." – Troy Bridges, Pinnacol Assurance and Colorado Railroad Museum Advisory Board
Through their corporate volunteer program, employees are able to channel their passions to programs that improve the quality of life for those in need and allow communities to thrive.
"The arts are critical contributors to Colorado's economic vitality, as well as essential to the growth of each of us as individuals. Pinnacol's support of the Colorado Business Committee for the Arts reflects those beliefs. One of the most rewarding parts of our partnership is CBCA's Leadership Arts program, which prepares people to serve on nonprofit boards and engage with the community as civic leaders. Our employees who have participated in the program have benefited both personally and professionally, and have gone on to contribute their talents as board members to a variety of local arts organizations." Edie Sonn, Vice President of Communications and Public Affairs, Pinnacol Assurance.
Pinnacol employees have tracked over $14,000.00 in contributions of over 700 volunteer hours just last year and, donated over 46,500 hours since 2003.