Tools for the Creative Life: Organizing Your Art for Impact: What Will Your Art Say in 2023?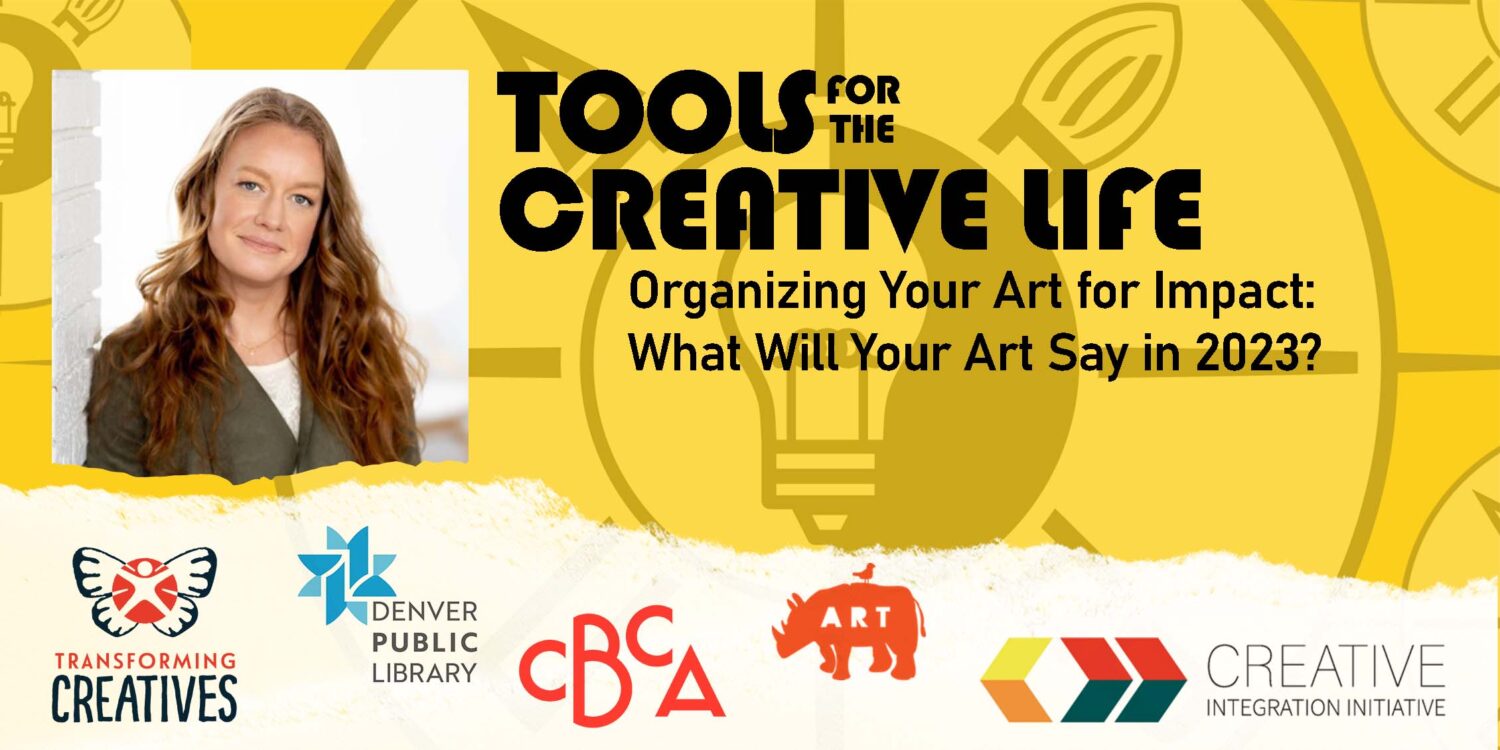 *Due to anticipated inclement weather, this will be a VIRTUAL event hosted over Zoom. Please register in order to get the Zoom link.*
Join us for a conversation (and some sweet treats!) on how to organize your creative practice and ways to make an impact in your communities (near and far) with your art practice. This session is for all types of art makers and those in all stages of their careers–from emerging to established artists.
Whether you're energized, daunted, or a little of both, Artwork Archive and the Tools for the Creative Life program are here to help support you in your art career and creative endeavors.
As we enter the New Year, this clean slate can be inspiring or overwhelming. In this session we invite you to share your art practice goals for 2023. We'll also cover tools and strategies to set you up for success including:
Documentation: What is worth documenting and saving when it comes to our artworks and process? How do you want your art and your legacy to be recognized and remembered?
Organization: Save time for what you love to do — being in your studio — with easy to execute streamlining strategies for your artworks, contacts, sales, and more.
Promotion: Ways to easily share your artworks in a professional manner to clients, galleries and curators.
Connections: Tips for relationship building and authentic engagement with new audiences including advocacy and volunteerism.
Legacy planning: It's never too early to think about your legacy. And you don't have to show at the MET to make an impact — either local in Denver or beyond.
Artwork Archive is an online platform (based in Denver!) for artists to manage every detail of their career, from organizing inventory to invoicing clients and showcasing their portfolio. It works for emerging and established artists and helps replace messy spreadsheets and save time searching for information and consignment sheets by hand—so artists can spend more time in the studio doing what they love.
This event is part of the Tools for the Creative Life series aimed at providing creatives with connection, new skills, inspirational capital and tools to craft a healthy creative ecosystem. Presented in partnership with the RiNo Art District, Transforming Creatives, CBCA, Denver Public Library, and the Creative Integration Initiative.
Elysian McNiff Koglmeier
Head of Growth, Artwork Archive
Elysian McNiff Koglmeier is Head of Growth for Artwork Archive, an online art inventory management system for artists, collectors and organizations.
Growing up with a father as an art therapist and a mother who dedicated her career to art education, Elysian has always been passionate about the creative process and the importance of empowering artists and cultural institutions. She has pursued this passion both in the public and private sector. She started her career in museums (Middlebury College Museum of Art and the Museum of Fine Arts, Boston), ran New England Foundation for the Arts' public art program, served as curator for Brown University and RISD, and contributed to publications such as Art New England, Art Business News, and Public Art Review. A move out west brought her to Craftsy (now Bluprint) in Denver where she produced online art classes and managed partnerships for a startup that created online educational opportunities for enthusiastic makers.
She received her BA in History from Middlebury College and her MA in Public Humanities from Brown University.