Tools for the Creative Life – Behind the Scenes: An Artist Spotlight with Moe Gram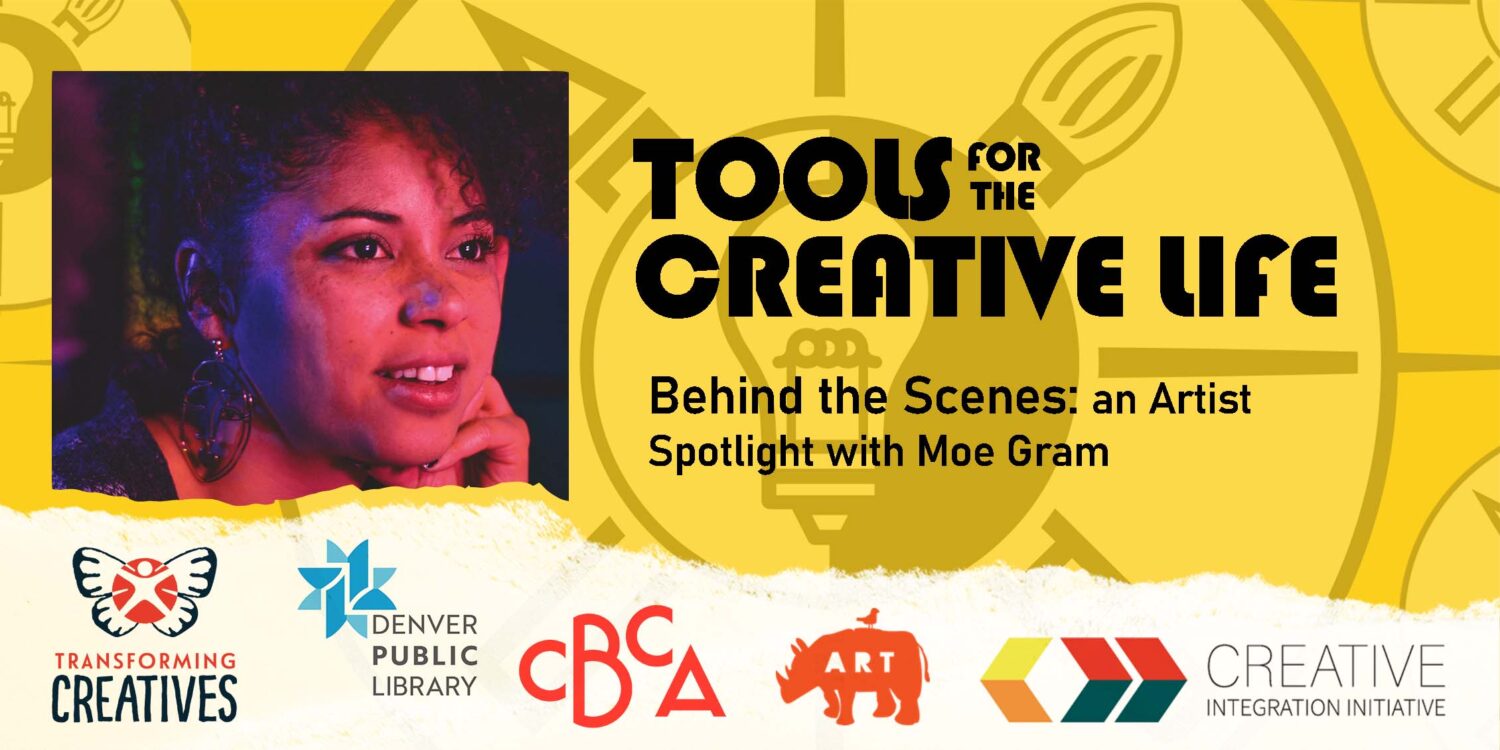 How do creatives find and get residencies? How do you balance your day job and creative practice? Interdisciplinary artist, Moe Gram will share her journey as an artist, talk about balancing an art admin career and studio practice, getting residencies, and her most recent residency abroad through the La Napoule Art Foundation. Join an engaging game led by Moe where the audience will create new languages to become poets and storytellers through the use of found objects, children's toys, fabrics, and patterns.
————————————————————————————
Moe Gram is a multidisciplinary artist living and working in Denver and works on a diverse array of mediums that include painting, mural, collage, and installation. Gram graduated from California State University Bakersfield with a major in Visual Arts and a minor in Cultural Studies, during which she participated in a 6-month museum studies and studio arts program in Florence, Italy. Currently Gram is the Community Outreach Coordinator at RedLine Contemporary Art Center. Empathetic works on canvas alongside installations and murals, Moe Gram's work is distinctive, engaging, and thoughtful. Through her playful color palette, messaging, and use of juxtaposition, Gram's work encourages the viewer to absorb and reflect- for the betterment of oneself and collectively for us all.
@mi_moegram
Tools for the Creative Life is a workshop series aimed at providing creatives with connection, new skills, inspirational capital and tools to craft a healthy creative ecosystem. Presented in partnership by the RiNo Art District, Transforming Creatives, CBCA, the Creative Integration Initiative, and the Denver Public Library.