Night At…Museo de las Americas' "Rhythm & Ritual"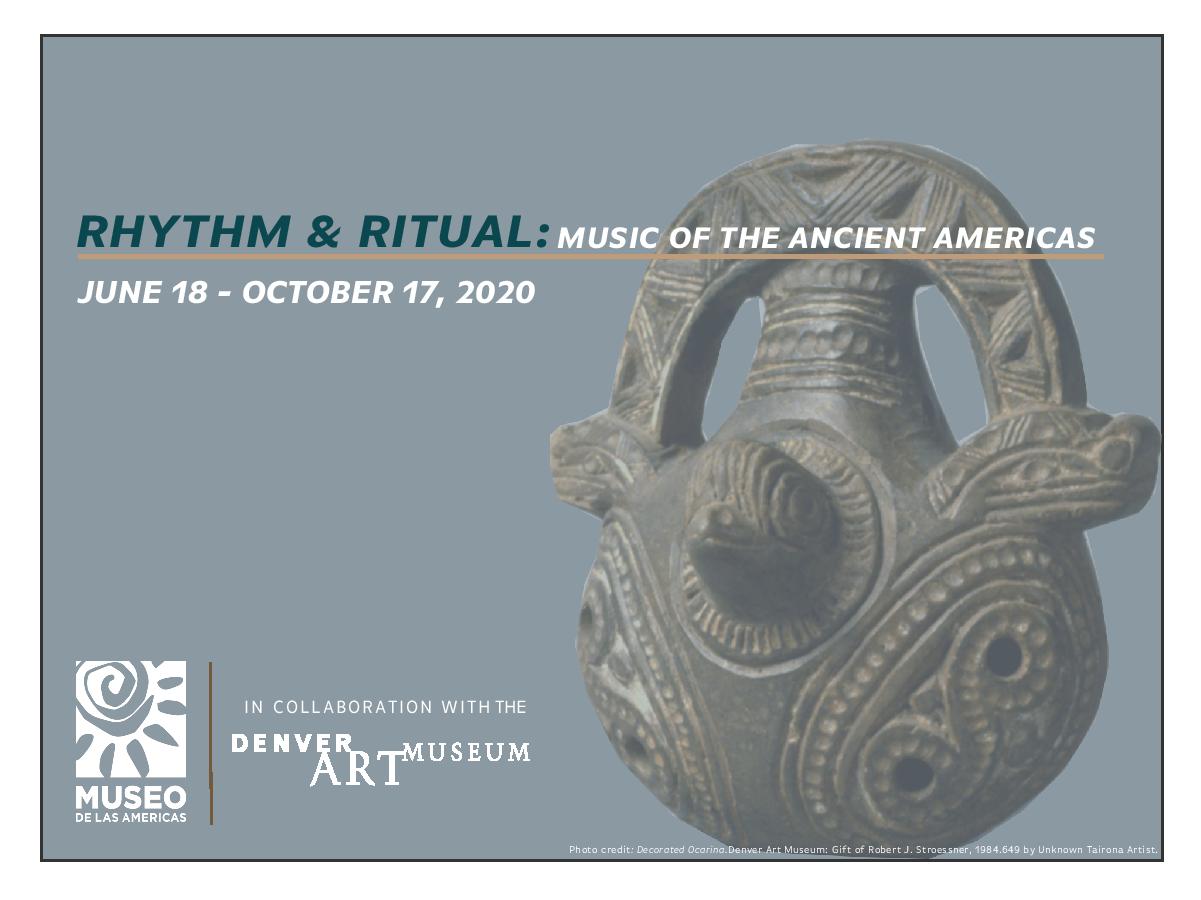 CBCA Members and their employees are invited to a private evening at Museo de las Americas' Rhythm & Ritual: Music of the Ancient Americas exhibit.
Museo is collaborating with the Denver Art Museum to bring to you a new and exciting exhibition. Explore 80 ancient musical instruments that date from between 2500 BCE to 1550 CE. This show analyzes the contexts in which music was performed throughout the ancient Americas, celebrates the legacies that ancient music continues to have, and invite guests to play 3D printed replicas of the original musical instruments on display. Rhythm & Ritual was curated by Jared Katz of the Denver Art Museum.
"At times, the past can appear to be static, as the objects are seemingly condemned to sit in silence, removed from the context in which they were regularly used. In reality each object has a rich life history. 'Rhythm & Ritual' celebrates the life history of these instruments by populating people's perception of the past with sound and music, helping museum visitors better understand the lived experiences of ancient people while simultaneously creating a connection to culture and music that endures today." – Jared Katz PhD, Curator, Mayer Postdoctoral Curatorial Fellow for Art of the Ancient Americas at the Denver Art Museum
Space is limited. Admission will be limited to 20 people at once with assigned timed entries at 6:00 pm and 7:00 pm. Guest are required to wear a face mask inside the museum at all times and are subject to a temperature check upon entry. Learn more about Procedures for Visting Museums during COVID-19.
CBCA distributes tickets on a first come, first served basis. CBCA will confirm your timed ticket in advance of the event. 
Night At… events are open to all employees of CBCA Member companies and their employees. CBCA is compensating the arts organizations for this event, as we do for all Night At… member events, so that you can participate.