LAAN Meet-Up: "Touch & Go" Opening Reception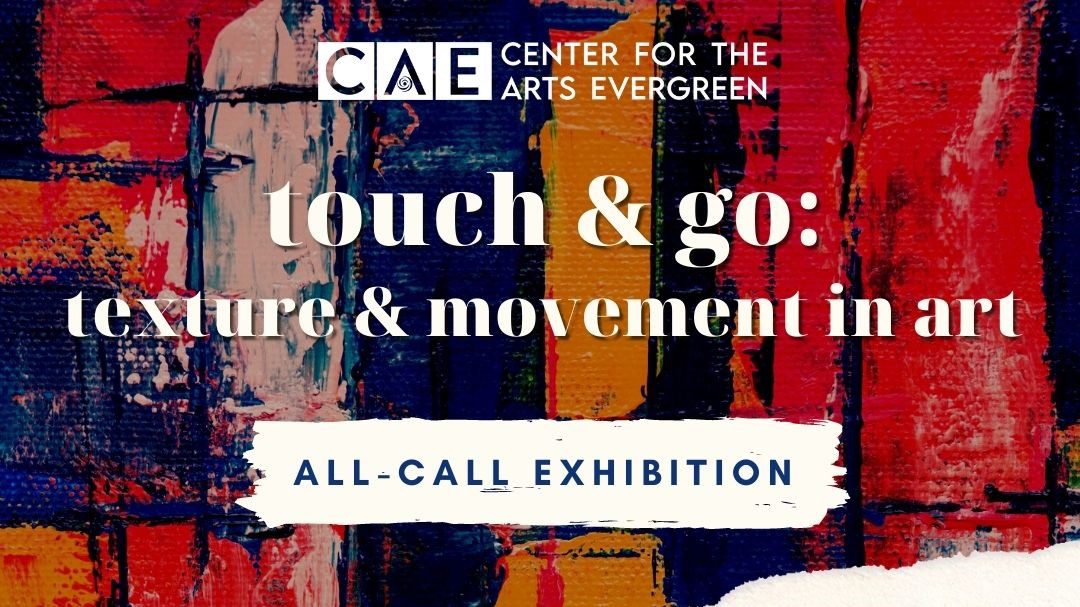 Join the Leadership Arts Alumni Network (LAAN) for a meet-up at the opening reception for "Touch & Go" at the Center for Arts Evergreen. This beautiful open-call exhibit was juried by Leadership Arts 2019 graduate, Libby Garon of Walker Fine Art.
Fundamental elements of composition guide creative decisions, and artists must coordinate between experimentation, intuition, and foresight. "Touch & Go" will take a closer look at two critical elements of composition: texture and movement.
During the opening reception of this exhibit, guest juror Libby Garon will share her thoughts on the winning pieces. Along the theme of texture and movement, there will also be a special fashion show as part of the evening's entertainment. Complimentary hors d'oeuvres will be served along with a cash bar. This is a great opportunity to check out an artistic treasure in the foothills, support a Leadership Arts alumna, and enjoy a one-of-a-kind exhibit.
These informal Leadership Arts Alumni Network (LAAN) Meet-Ups are designed to continue the cultural curiosity, learning and networking you enjoyed during the Leadership Arts program. Keep an eye out for more later this year!