Intro to Copyright with Pueblo Arts Alliance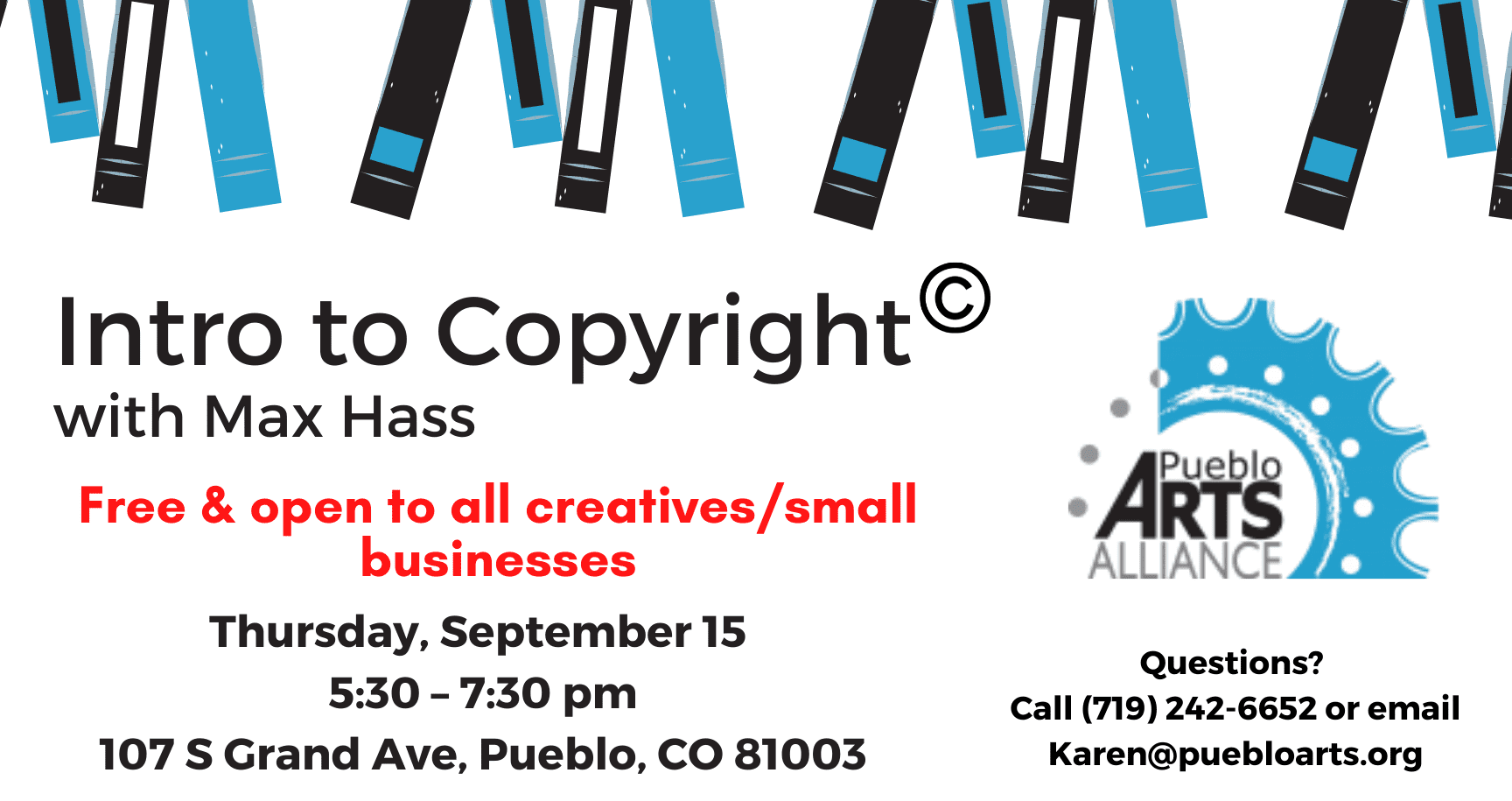 Understanding the basics of copyright law is foundational for any member of the creative industry and relevant for business in general.
Join the Pueblo Arts Alliance and Colorado Attorneys for the Arts (CAFTA) to learn the basics of copyright law and how it applies to creative practice. This workshop will cover important topics like copyright ownership, work for hire, licensing, copyright registration and matters of infringement.  Bring your questions!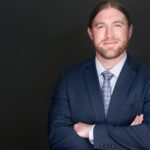 Max Hass
Partner, Parlatore Law Group
Max Hass is a partner with Parlatore Law Group and brings significant experience in the areas of intellectual property and entertainment law, while additionally focusing on copyright & trademark law, business law, intellectual property litigation, and commercial litigation.
Mr. Hass brings a wide breadth of experience to his practice. A musician himself, he has worked with dozens of musicians, artists, filmmakers, and small businesses in the creative sector. Additionally, he has developed and presented a series of copyright workshops for musicians, visual artists, and filmmakers over the last five years. He has been invited to speak on intellectual property and entertainment industry matters at Sonic Bloom Music Festival, University of Northern Colorado, Colorado Business Committee for the Arts, the Joan Mitchell Foundation, University of New Orleans, Tulane University, New Orleans Video Access Center (NOVAC), and a number of other music conferences and events.
Outside of practicing law, Max spends his time reading, playing bass, drums, and guitar, writing music, and learning piano. He also enjoys cooking, yoga, and getting outdoors as much as possible. He is conversational in French and is learning Spanish.
He is an active member of the Colorado Bar Association, Louisiana State Bar Association, New York State Bar Association, and the Federal Bar Association. As a member of the Colorado Bar Association, he also sits on the Executive Council of the Sports & Entertainment Section.
He is admitted to practice in Colorado, Louisiana and New York, in addition to the U.S. District Court, District of Colorado; U.S. District Court, Eastern District of Louisiana; U.S. District Court, Southern District of New York; U.S. District Court, Eastern District of New York.
He is originally from upstate New York and currently lives in Wheat Ridge, Colorado.