ArtsConnect: Chris Daniels & The Kings at Heritage Lakewood Belmar Park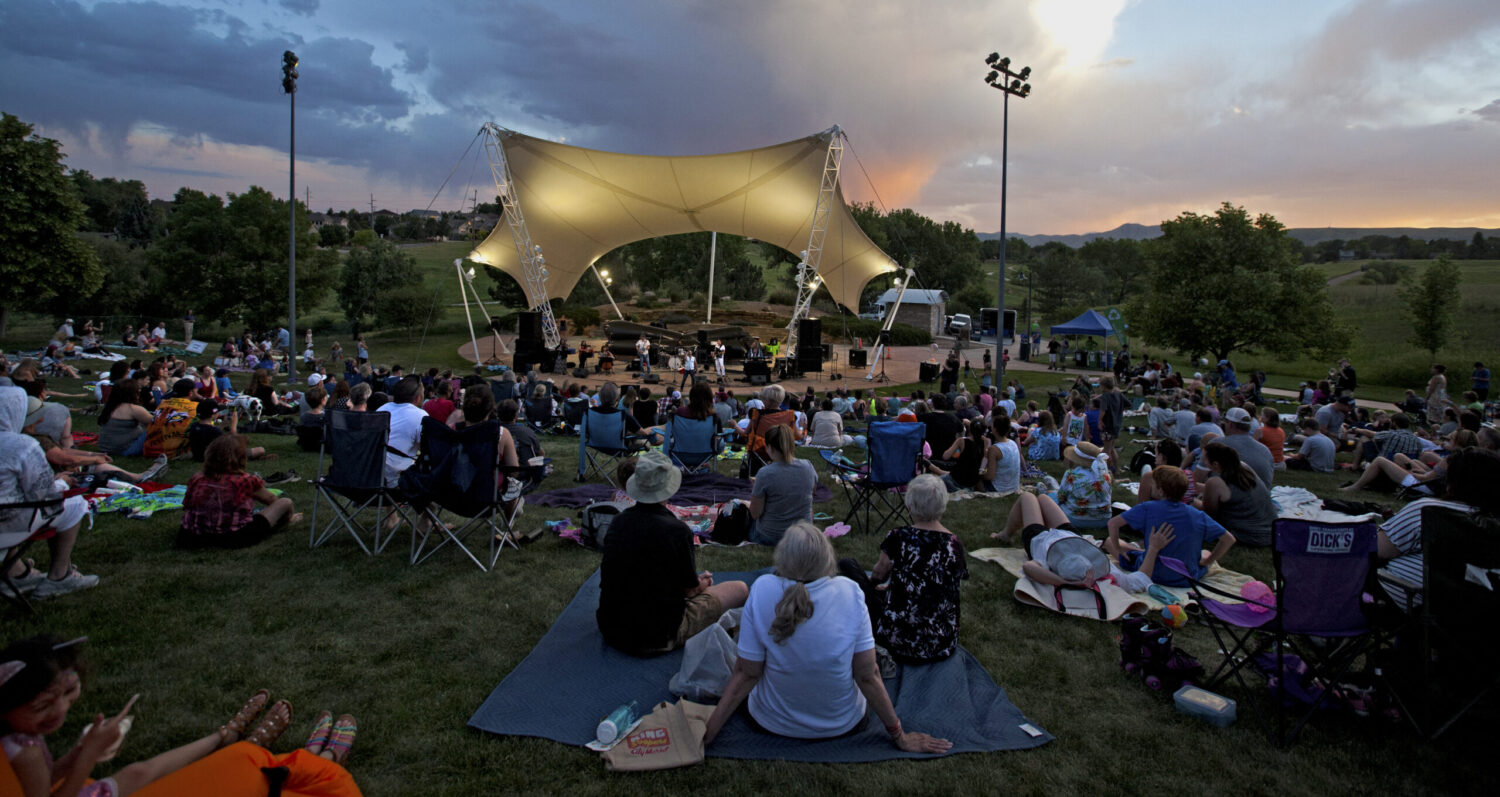 CBCA Members and their employees are invited to request up to two complimentary tickets to Lakewood Cultural Center's Sounds Exciting! Summer Concert Series: Chris Daniels & The Kings with Freddi Gowdy on Wednesday, July 26 at Heritage Lakewood Belmar Park.
Chris Daniels & The Kings (now with Freddi Gowdy) are celebrating their 39th year with live performances over the summer, playing songs from BLUES WITH HORNS – their 15th Kings album and second with Freddi Gowdy of the Freddi Henchi Band. These two Colorado music icons both have their own spot in the Colorado Music Hall of Fame and have teamed up to deliver an unforgettable performance.
Chris has been recording and performing since 1970, first with Colorado's first jam band, Magic Music, and now with Chris Daniels & the Kings. He has appeared with the Garth Brooks, B.B. King, Vince Gill, Amy Grant, Joe Walsh, The Nitty Gritty Dirt Band, John Oates, The Luminieers, Uncle Kracker, Blues Traveler, The Neville Brothers, and the list goes on.
Freddi and his band, the Freddi-Henchi Band alongside the late Marvin "Henchi" Graves grew their influence over the course of fifteen years playing venues across the western United States. It wasn't long before they were named Colorado's "Crown Princes of Funk." Over the years, the two opened for iconic acts such as Steely Dan, the Nitty Gritty Band, Chicago, John Denver, and Earth Wind & Fire, just to name a few.
Opener: Lauren Frihauf
You might recognize Lauren Frihauf from Season 19 of NBC's "The Voice", where she made it to the Knockout Rounds on Teams Gwen and Legend, or lately, from her feature in NPR Music's Tiny Desk 'Top Shelf'!
Lauren's first original releases are part of a collaboration project, culminating in her debut album, 'The Latona EP'. Her songwriting is intricate, personal, and authentic, and her vocals have been compared to Joni Mitchell, Stevie Nicks, and Amy Winehouse. Lauren's music is indie singer-songwriter with folk and neo-soul elements. The urban vibe of her music is a surprising contrast to the rural farm where Lauren lives and creates.
ArtsConnect events are a CBCA member benefit. These events are first come, first served and nontransferable with limited tickets per member/employee.
We appreciate your cooperation to respect and adhere to all COVID safety measures of our host venues and partners.
Photographs and/or video may be taken at this event. By taking part in this event, you consent to your image/likeness, voice, and/or name being used in photographs and/or film, and any reproductions or adaptations thereafter, by Colorado Business Committee for the Arts (CBCA) for utilization in any and all print and digital media in perpetuity. If you do not wish to be photographed and/or filmed, please contact CBCA at main@cbca.org.