2022 Business Planning Workshop for Impact-Driven Artists & Creatives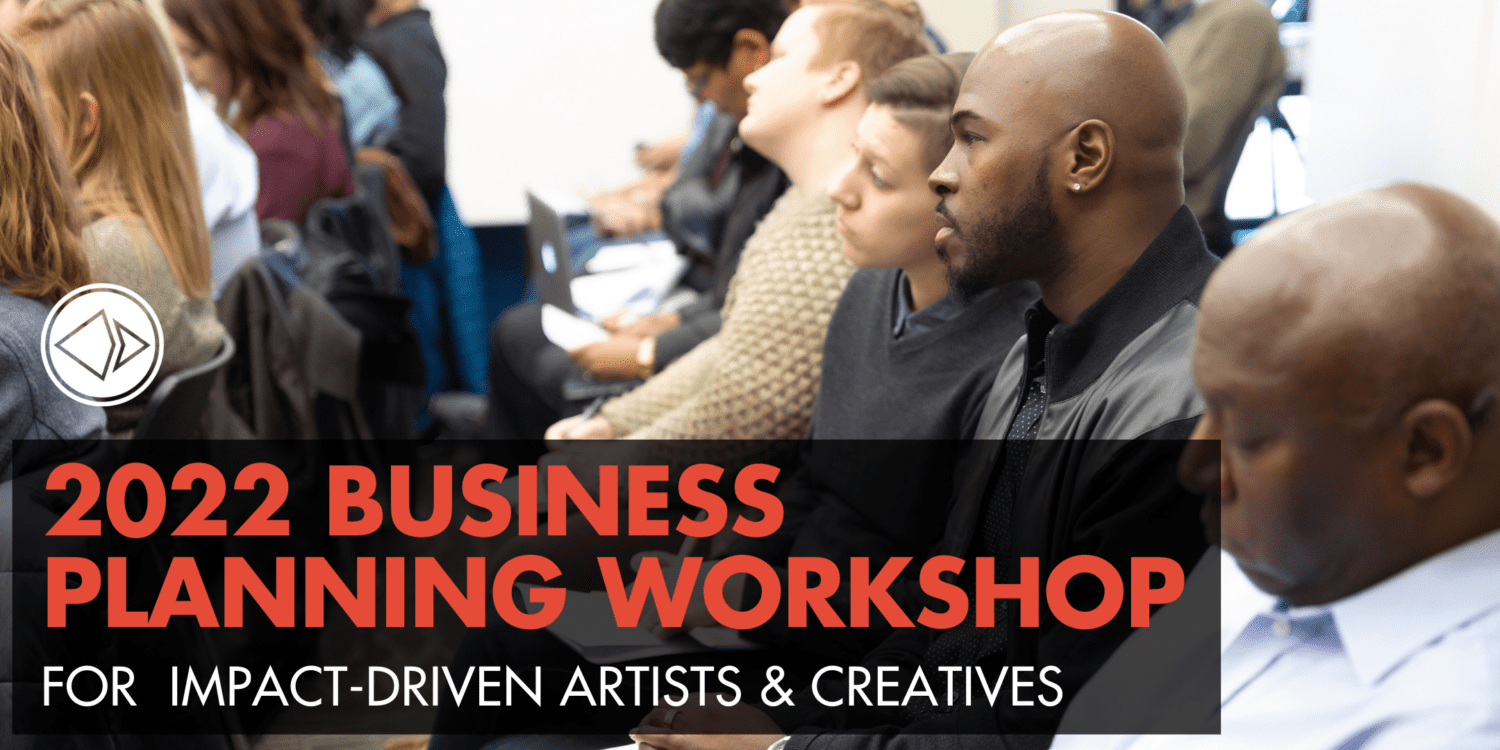 "Art is something that makes you breathe with a different kind of happiness."  ~Anni Albers 
Bringing business and art together can be a scary proposition.  It can instigate concern over sacrificing creative license, losing equity and accessibility, or losing the happiness it brings you.
But you know the transformative power of art and creativity.
At the Kite + Dart Group, we help creatives and impact-driven entrepreneurs design business strategies that allow them to stand firm in their authenticity and values, giving them the opportunity to focus on both profit AND contribution.
We want to help you make a plan that supports your creativity and your growth.
By attending our 2022 business planning workshop, you'll get the following:
A clear strategy for 2022 that aligns with your commitments.
A way to grow your business by making a difference in the community you serve.
An aligned community of other artists and creatives committed to supporting you in achieving your goals.
The tools to survive and thrive in the dynamic year ahead.
About the Speakers
Karen Bartlett
Karen is an educator, activist, business strategist and leadership coach. She's committed to using her understanding of people's relationship to the work they do as a means to support them in increasing the impact they're having. As a partner at the Kite + Dart Group, Karen works with entrepreneurial activists to help them grow their businesses in ways that are aligned with their commitments, and as the founder of Ascension Energetics, she supports innovative educational leaders with decreasing stress so they can lead with more intention and clarity. In both ventures, Karen leverages her 25 years of experience in education, business and nonprofit activism.
Nate Ishe Lappegaard
Nate is the Founder of Kite + Dart Group, a group of business strategists supporting non-traditional entrepreneurs. Self-described as the most reluctant entrepreneur in the room, Nate started Kite + Dart to curate a community of entrepreneurial activists: people committed to using their business to affect change. He'd always had a head for business, but the traditional model of entrepreneurship—one based in sexism, racism, and white supremacy—didn't appeal to him. Finding himself entangled in the business world, Nate used the opportunity to break the old system and build a new one. As a business strategist, he supports entrepreneurs interested in leading with their values, inclusivity, and transformation. Learn more at kiteanddartgroup.com.