Welcome, Christin Crampton Day!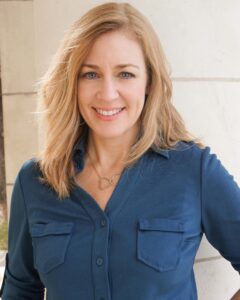 The CBCA Board of Directors has appointed Christin Crampton Day as its new Executive Director. With 30 years of professional experience in both the for-profit and nonprofit sectors, Crampton Day understands the important connection between arts and business.
"On behalf of the CBCA Board of Directors, we are thrilled to have Christin join the CBCA management team," said Mark Davidson, CBCA Board Chairman and Partner at Lewis Roca Rothgerber Christie.  "We had many qualified applicants for the position.  Christin's marketing and development background, her experience with nonprofits, including being a CBCA Leadership Arts graduate, and the enthusiasm she exhibited during the selection process quickly elevated her to the top of the list of candidates."
Crampton Day brings a strong background in communications, fundraising, management, and strategic planning having been co-owner at Schenkein and, most recently, Senior Director of Public Relations at Barnhart. She was also Executive Director of Ballet Nouveau Colorado. Crampton Day is a life-long advocate for the arts, serving on the Colorado Ballet Board of Trustees for 13 years, among numerous other volunteer leadership roles. A graduate of CBCA's inaugural Leadership Arts class, Crampton Day was honored with CBCA's Cultural Leadership Award in May, 2016.
"I am delighted to join CBCA, an organization I have admired for many years," said Crampton Day. "Perhaps more than ever this is a pivotal time for the arts in Colorado; the importance it has on our lives and livelihood, enriching our community, and providing people with passion and purpose, heart and soul, as well as diversity, acceptance and healing. Colorado's creative industries drive our economy and CBCA is a critical leader, connector, facilitator and community partner for arts advocacy and engagement; and I am inspired to champion CBCA's mission at the intersection of arts and business," she added.
Crampton Day's first day at CBCA will be February 23, 2017.