RiNo Made Salons: Instagram For Business
Gorgeous food photos, Colorado's 14ers, adorable dog photos, and vacation selfies aren't the only reason to use and love Instagram. Your business can leverage the power of Instagram's 1 billion active monthly users and engage your target audience to grow your brand and your business.
This workshop is an introduction to Instagram for business, where you will learn 5 key strategies for growing both your audience and your business using Instagram.
How to use hashtags for your business
How to create effective content for your business
How to increase engagement
How to understand Instagram Insights
Tips, tricks, and tools to make Instagram better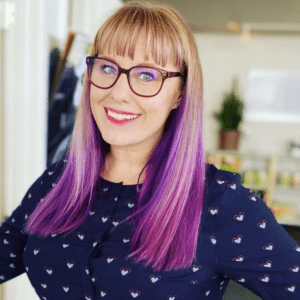 About the Presenter, Erika Holley
Erika Holley, a Colorado resident for almost 20 years, brings professional experience in Marketing, Commercial Printing, Photography, and Web Development. She is among the top 4% of consultants nationwide at Vivial, an award-winning digital marketing services company. Erika consults with business owners and marketing teams to help create and implement customized marketing solutions to help businesses achieve their goals.
Passionate, thorough, and always happy to help, Erika is a great resource for marketing knowledge and loves to connect people and businesses. You are welcome to connect with Erika on LinkedIn at https://www.linkedin.com/in/erikaholley/ or eholley@vivial.net