Get Creative and Show Gratitude to State Legislators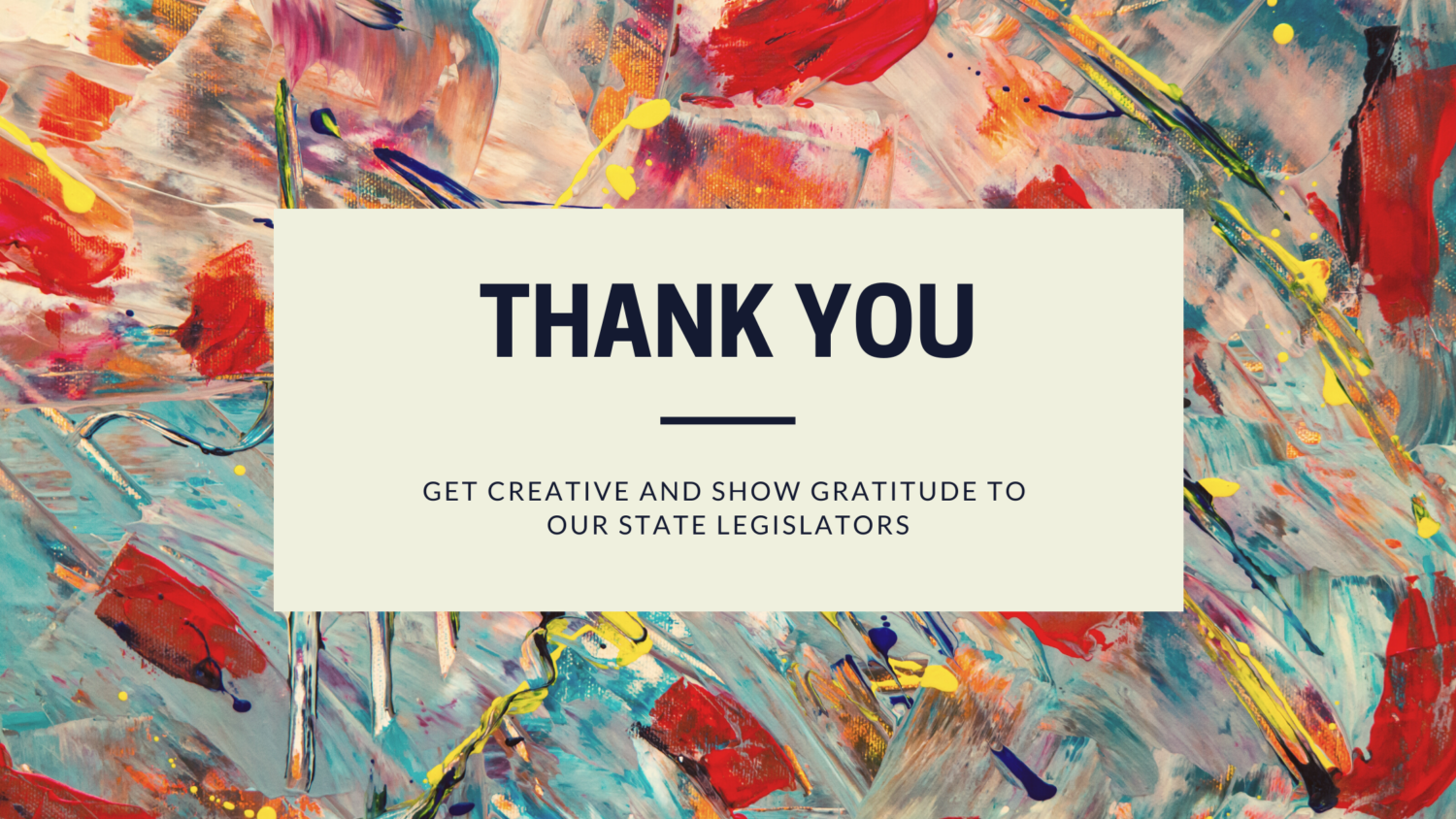 Earlier this month, Colorado lawmakers wrapped up a historic session. Legislators moved quickly to respond to the evolving economic and public health challenges in our state, while shifting the focus from relief to recovery to reimagining a better future for all. They passed several bills that have a direct and indirect impact on our arts, culture and creative sector.
Join CBCA, Athena Project and Transforming Creatives for this informal gathering to learn more about arts advocacy and show gratitude!
We will provide the arts supplies to make creative, memorable thank you notes for our state legislators, especially the Bill Sponsors for the arts relief funds and new community revitalization grants. While we draw, collage, color and create, we'll discuss the impact of this legislation and how we can advocate for the arts across Colorado. Together we can continue to #AmpUpArt!
Converge Denver is located in the RiNo Arts District, across the street from The Source. There is free street parking on Brighton Blvd or you can park in the Source Hotel garage, which is free for the first hour and $5 for four hours. If you are unvaccinated, please wear a mask.