Strangers to Super Fans: The Artist's Guide to Relational Marketing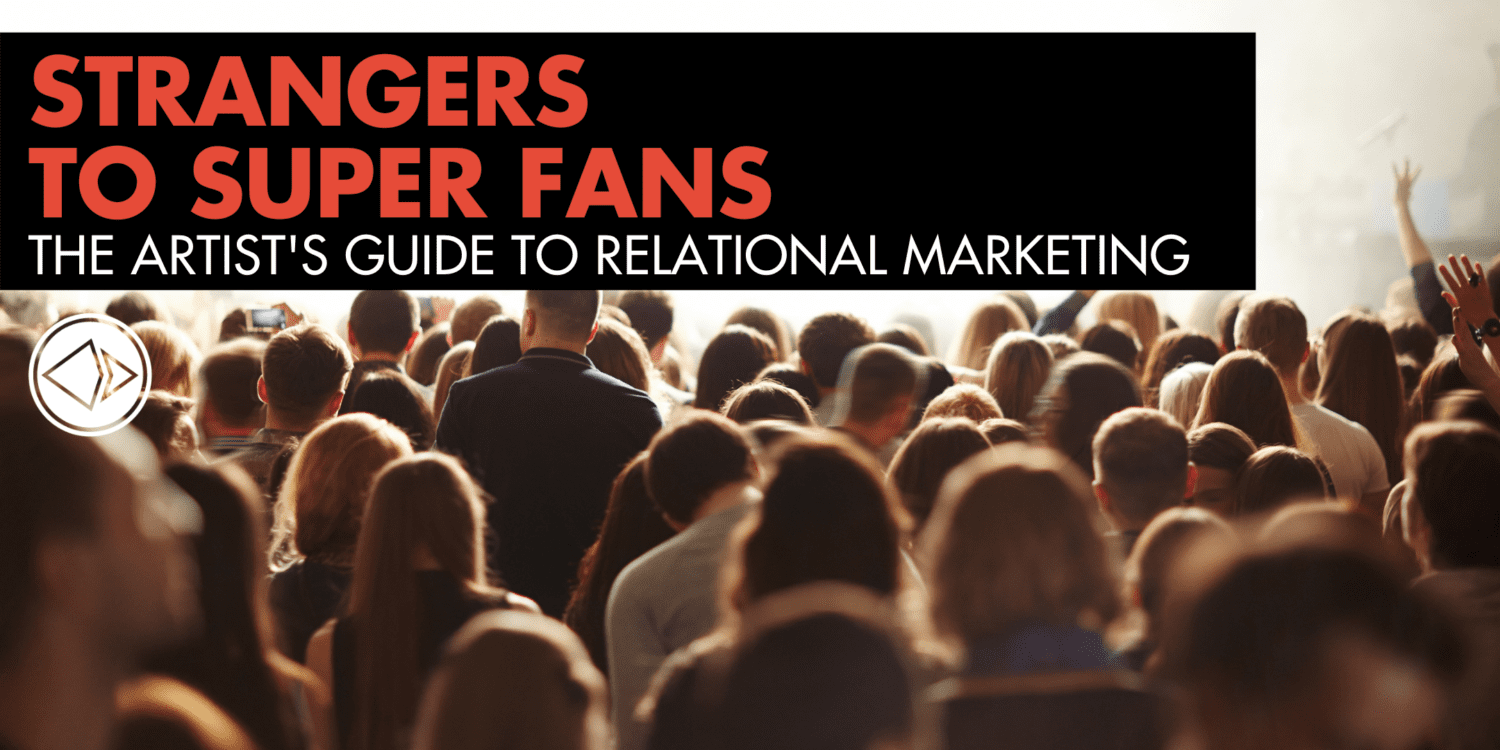 As an artist, your energy is focused on creating. You spend weeks, months, years, pouring yourself into your work, and at the end of that road, you have something you're truly proud of.
Now what?
Then it comes time to bring your creation to the world, and it can be daunting to attempt to market this thing you've made, especially when traditional marketing practices feel anything but creative. Besides, you think, wouldn't my time be better spent on my next great project?
As artistic entrepreneurs ourselves, we know that feeling all too well.
But for your art to reach people and make an impact, it has to be done. What if the optimum way wasn't through the traditional strategies corporations employ to sell everything else? What if, instead, you could promote your work in a way that feels natural, uses the strengths you already have, and is — dare we say it — fun?
This workshop offers a new method for marketing your creative endeavors, one that focuses directly on those people you're making an impact on — your fans. By shifting your mindset from transactional promotion to building relationships with the people who are deeply moved by your work, you'll be able to build a community of superfans that will support you in everything you do. That will give you the freedom and confidence to pursue your passions and brighten the world with your work.
Ready to get to work? Register now.
This workshop is presented by the Kite + Dart Group, as part of CBCA's Advancing Creatives program.
About the Speakers
Kayla Wright is a Marketing enthusiast with a passion for horses. When she's not supporting entrepreneurs, you can either find her on a hike or devouring too much sushi. Kayla's love for business and entrepreneurship brought her to the Kite + Dart Group in mid-2020.
Zac Dunn is a journalist, author, and copywriter based in Phoenix. As the founder of New Summit Communications, he uses his eye for narrative and character to tell the unique stories of organizations that are committed to improving their community, with work ranging from local non-profits to Fortune 500 companies. He tends to drink too much coffee and watch TV with the volume too loud.