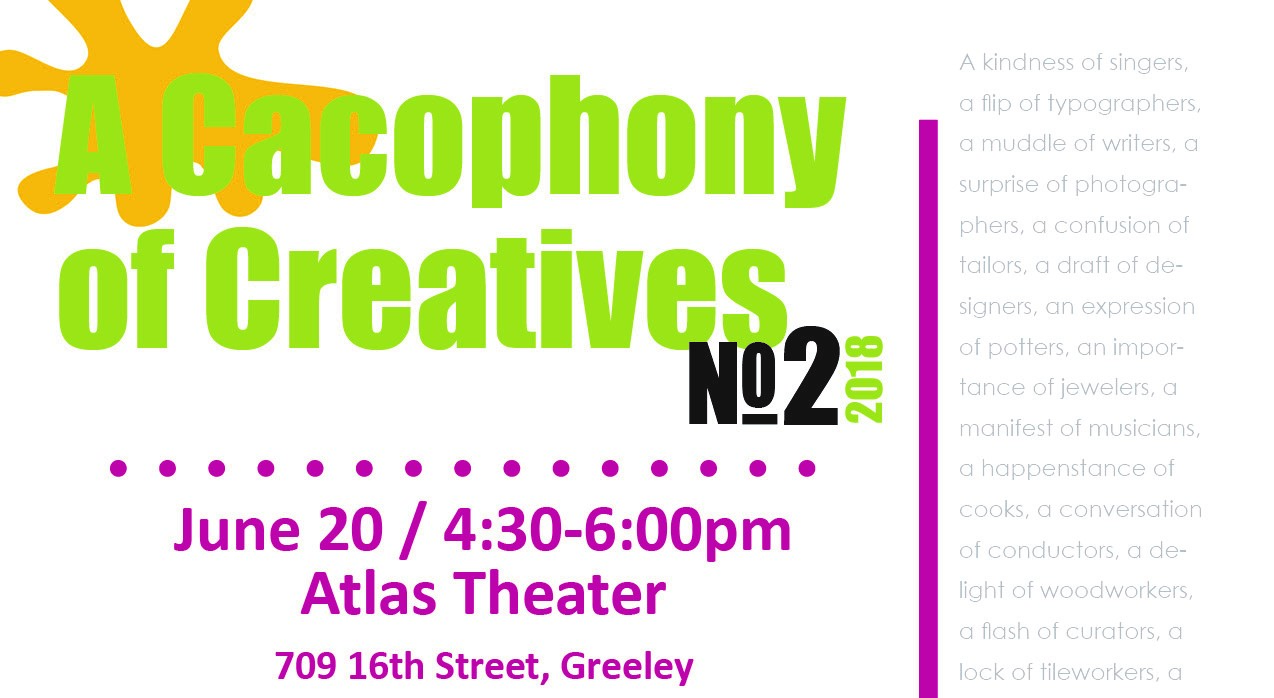 CBCA and Colorado Attorneys for the Arts (CAFTA) are excited to be part of Greeley Creative District's Cacophony of Creatives networking and professional development event.
~ Meet local Creatives & connect with the tribe
~ Share business cards & event info
~ Learn about intellectual property rights, copyright law, licensing music/plays, etc.
Everyone is invited. Refreshments provided. Come join the fun!
The featured speaker is Dave Ratner, from the Creative Law Network and CAFTA's Advisory Committee Chair. Following a career in the music and entertainment management businesses as a tour manager, publicist, band manager and founder of his own management agency, Dave Ratner now specializes in entertainment, intellectual property, and business law advising traditional artists, creative individuals, and entities in a variety of industries.